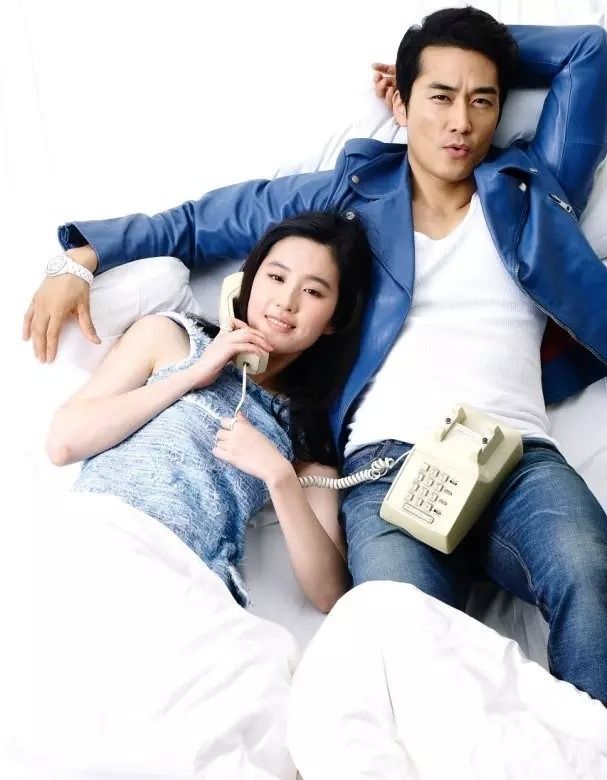 There is a new power couple to to rival Rain and Kim Tae Hee in looks, popularity, and moolah, and coincidentally the female half recently even worked with Rain on a movie together. What a reminder of how small the entertainment industry is, and how the pretty birds of a feather end up flocking together. Both Chinese and Korean entertainment news lit up on a slow Wednesday morning with the breaking news that K-actor Song Seung Heon is dating C-actress Crystal Liu. Korea's Hand Towel is dating China's Goddess Flower Vase? Somewhere there are jokes, memes, and congratulations wondering what took so long, LOL.
I adore both of them, him for being a sentimental favorite of mine since his early Autumn in My Heart days, and her for actually improving as an actress the last few years despite the early years masquerading as a mannequin onscreen. Crystal has recently been getting another notch under her belt for working with a slew of Korean top actors, with Rain in For Love or Money, doing CFs with Lee Min Ho, and now netting herself both a leading man in real life and in her next movie called The Third Way of Love with Song Seung Heon. I'm assuming the couple is communicating with English and in the language of love that needs no words. Congrats to the beyond beautiful pair, may their love go all the way and gift the world with progeny to rival Aphrodite and Narcissus.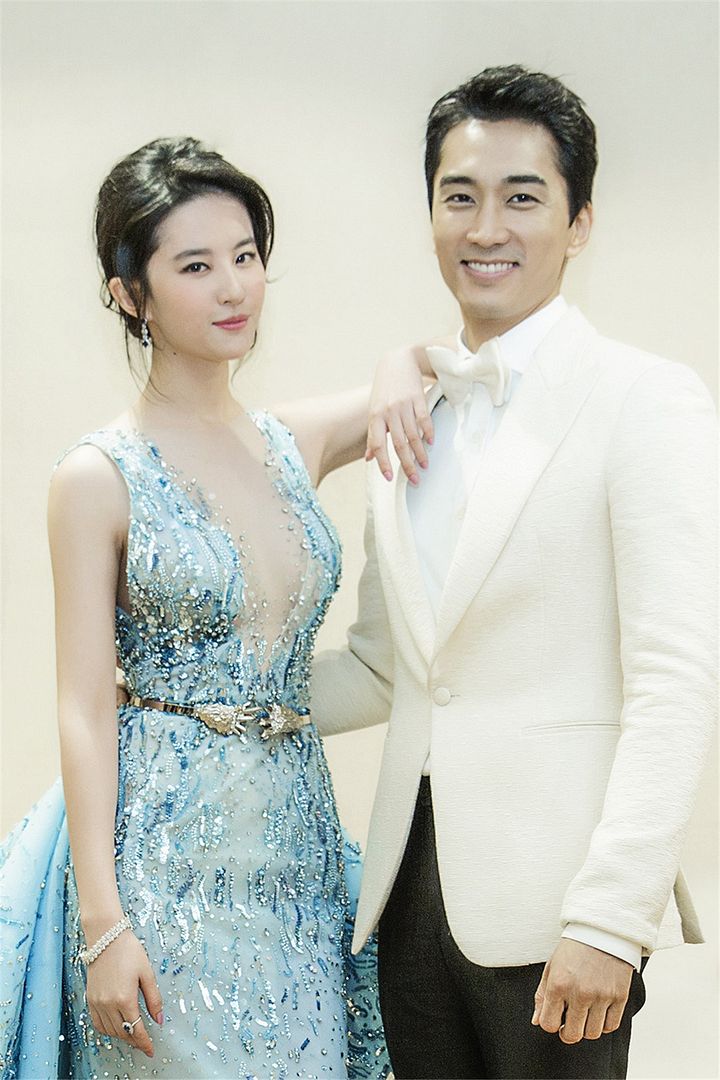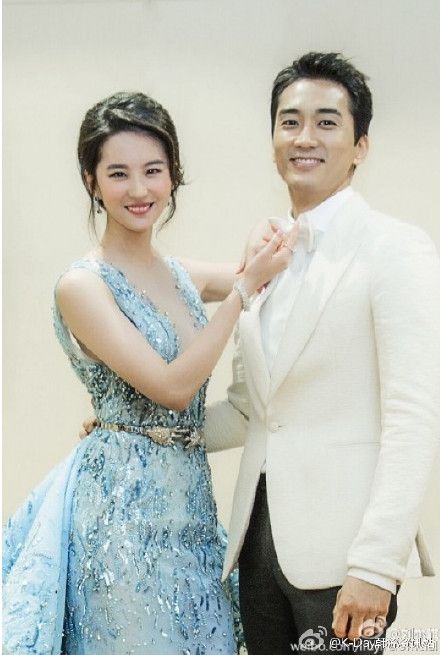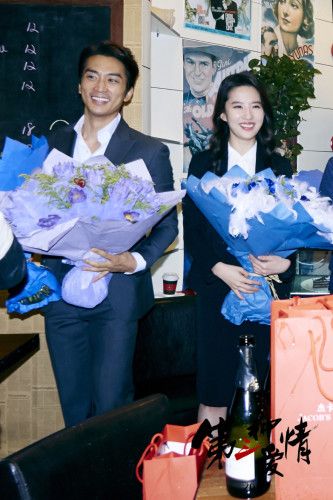 I'm thrilled they confirmed the dating rumors so quickly, which makes sense since Song Seung Heon is almost forty years old and goodness let the man enjoy his newfounded love in peace.The rumors have swirled about them since they started filming Third Way, and culminated earlier this week with a tabloid claiming to have followed them back to Crystal's lavish residence in a gated community. Supposedly Crystal's parents and grandparents were also there as they were seen driving out the next morning, so this wasn't a bootie call as much as a meet the elders respectful situation. Looks like things are getting serious, though marriage might not be right around the corner as Crystal is an 87'er and just 27 years old, with an 11 year age difference with Song Seung Heon on top of the language and cultural barriers. But when love calls then best answer with an open heart and mind, and it doesn't hurt for either to open their eyes in the morning and the first thing each sees is the other person.
Trailer for The Third Way of Love: