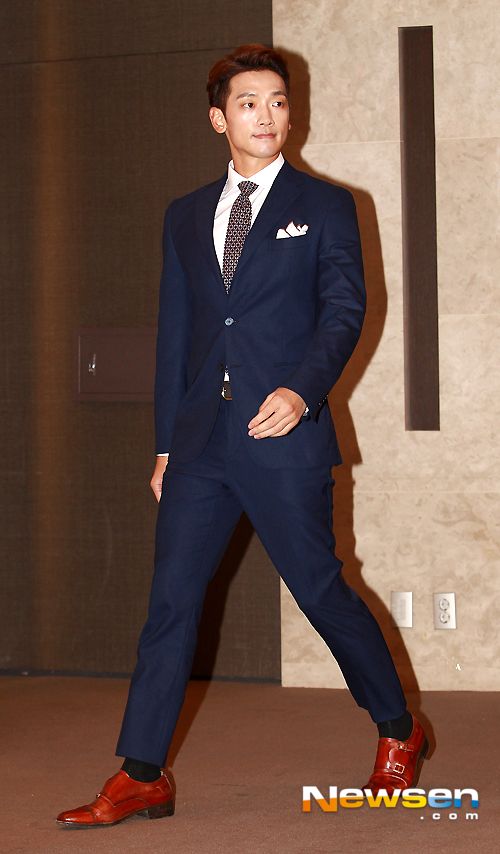 I wrote about this upcoming drama a month ago and really found the premise promising. SBS bought the rights to Japanese novel Tsubakiyama Kacho no Nanokakan (Director Tsubakiyama's 7 Days Time) by writer Asada Jiro. There is already one onscreen adaptation of the novel, the J-movie of the same name in released in 2006, so it"ll be a nice change of cultural style and medium for SBS to turn it into a drama tentatively titled Goodbye My Beloved One. Even more exciting for me to hearing that Rain is in talks to headline, marking his first return to dramas in over a year since last year's underwhelming My Lovely Girl.
Rain was sooooooo miscast and misused in that drama it wasn't even funny, so picking the heartwarming Goodbye My Beloved One feels like a step in the right direction. The story centers around a workaholic department store employee who dies on the job but can't let go of unfinished tasks. The powers that be give him three days back on earth to complete his lingering regrets, and his return to the living turns him from a middle aged man into a beautiful twenty something woman in the novel, but for the drama he'll turn into super hottie Rain. Along the way he/she meet up with other recently deceased with the same three day option. Me likes the sound of this second chances and soul swapping stuff.
The screenwriter adapting the novel into drama form also wrote the movie 200 Pounds Beauty, while directing will be veteran SBS PD Shin Yoon Sub behind Ugly Alert and Rooftop Prince. Since its airing on SBS, the drama can potentially follow Six Flying Dragons on Mon-Tues, or Remember on Wed-Thurs.