It wouldn't be a fun start to May without a good juicy entertainment to liven things up. It's been quite a few weeks since the last big K-ent dating news that was Blood costars Gu Hye Sun and Ahn Jae Hyun, who ended up planning a wedding in short order after news broke. This one may or may not see the end of the aisle but for now is certainly worth cheering on – K-actor Lee Sang Yoon is dating idol-actress UEE, with him being 35 years old and 7 years older than the 28 year old UEE.
It's her first public dating relationship in the industry while he dated former Life if Beautiful leading lady Nam Sang Mi a few years back, though she's since married a non-industry boyfriend. Lee Sang Yoon and UEE have been dating a few months since early this year and reportedly do all the usual couple stuff like dating and movies, with the relationship progressing very well according to the insider who broke the news to the media. Lee Sang Yoon is such a charmer onscreen and UEE is also doing a decent job of transitioning herself into a legit actress as she puts her idol days behind her. Congrats to the happy couple!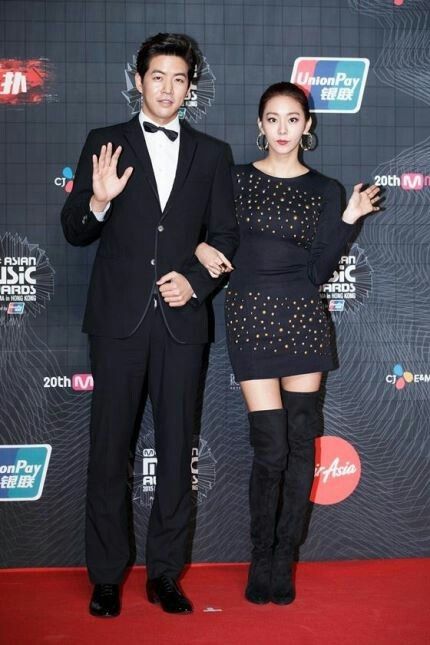 Lee Sang Yoon and UEE attending the MAMA awards in Hong Kong last year but weren't dating back then, it was later that they reconnected and sparks flew.