Now this is a strange deja when two stars mentioned for one project instead get confirmed for a completely different project. Hyun Bin's name has been linked to sci-fi K-drama City of Lights and zombie sageuk movie Outbreak for a few months, and recently he confirmed the latter though I'm hoping he also signs on for the former since I need him to pull a triumphant Gong Yoo style hit drama return after a massive drama dud.
When Binnie was being discussed for City of Lights, fellow top K-actor Jang Dong Gun's name was also bandied about to join that drama as male lead, but now Jang Dong Gun is joining Binnie instead in the fantasy sageuk movie Outbreak (or Rage). It's described as the exiled Joseon crown prince's return to assist his older brother up fighting Joseon era zombies during an outbreak. It's no zombies on a train/plane/ship concept but certainly sounds entertaining to put the ever popular zombie menace in a sageuk setting.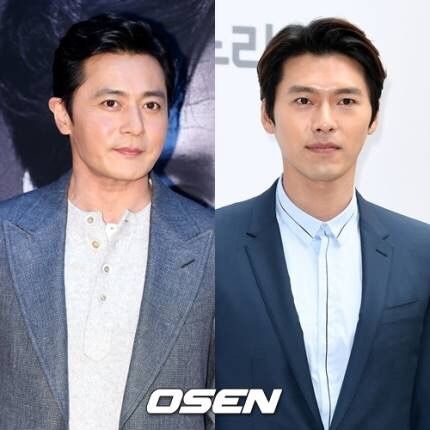 The movie starts filming in the second half of 2017 and is aiming to be a summer 2018 release and will be directed by the PD of Cooperation (Confidential Assignment).