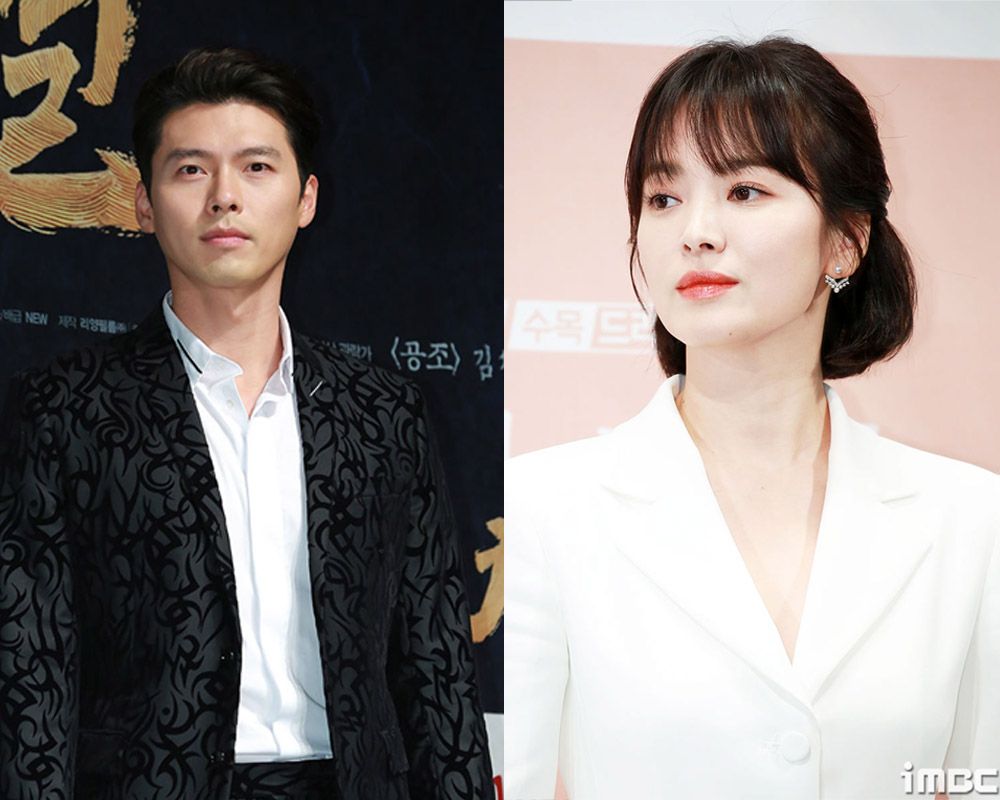 Okay, pass the popcorn m'kay? I am soooooo here for the popcorn, and if this turns out to be another one of those "netizens eagle-eye knows it all from the beginning" type truth even if far-fetched imma have to bow down again. This week the persistent rumor, since earlier this year starting in February 202, that former couple Song Hye Kyo and Hyun Bin have reunited and are back dating again has hit the media headlines once more. It started with a K-netizen post claiming to have seen BinKyo (their former moniker so imma brush off the dust and use it) out walking a dog late at night. The location is close to the rumored place where they reportedly bought a condo together during the February rumors that they got back together.
The picture is night and blurry but we see a man and woman's back and height and shape wise it "could" be them. He's tall and she's petite. BinKyo dated for two years back in 2008-2010 after costarring in the Noh Hee Kyung drama World's Within but reportedly broke up after Bin went to the army, or supposedly he had a thing with Ha Ji Won after doing Secret Garden. I don't know, BinKyo and BinWon shippers hated each other back then hahaha, good times good times. If it is true then I think it's going to cause BinJin shippers to have an aneurysm, or they could believe this is all a front to keep the real BinJin romance under wraps. Seriously, this is the best tasting harmless gossip mill this year for sure. Anyhoo, if they reunited on the 10th anniversary of their breakup then whatevs, have fun my pretties.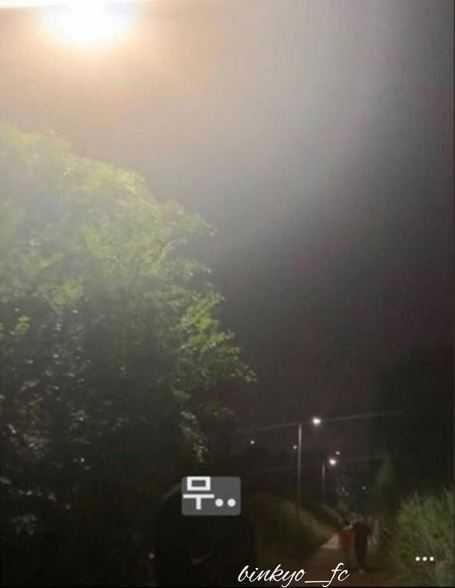 I just have to say C-netizens were talking about the Song-Song marital discord super early like in January 2019 when they noticed Song Hye Kyo wasn't wearing her wedding ring, and that was a whole 7 months before the couple's shocking divorced was revealed with Song Joong Ki filed. Back then K-media and K-netizens didn't believe it AT ALL and claimed C-netizens were stupid and noticing dumb things. Prior to this C-netizens really have a more than 50% (more like 70%) track record of ending up being right with some of their early rumor mill sharing of random gossipy developments. Stay tuned peeps, if this one is true it will be like Dispatch January 1 couple reveal level of insane news.