Wow, I feel like I just ran a marathon, tired but so satisfied. Period C-drama Love Like the Galaxy ended today with 56-episodes, the production released the final 10 episodes in one swoop and assembled the available cast members for a live watch stream. As expected, the entire drama that started with General Ling Bu Yi investigating black market weapon sales led up his finding out the truth about his family's slaughter and he took out the Hidden Boss that was his so-called dad Ling Yi in the LLTG version of The Red Wedding. It was brutal but satisfying and then afterwards he left poor Shao Shang to pick up the pieces, but not before she went full Mulan and galloped a horse to rescue him in her version of "Get Yo Man!" Then came the 5 year separation before the remaining bitches who hadn't yet tried to back stab (or direct stab) Shao Shang came around to get their turn at ineffectual revenge before getting their comeuppance.
The Queen gave up her position to Consort Yue so the only son who can be the next Emperor Third Prince becomes Crown Prince, before dying so gracefully and telling Shao Shang and Bu Yi to please just be together already. But it'll take a few more life and death rescues before these two stubborn and hurting babies FINALLY GET BACK TOGETHER and cue Wendy having an adorable tantrum that he can't attend his precious sonby Bu Yi's wedding off the countryside so it doesn't count and those two have to come back to the capital and get married in front of him again. The post 5 year arc did feel rushed and based on reports LLTG was supposed to be over 60 episodes and reportedly about 10 episodes worth of screen time was cut mostly on the back end. The final scene all the leads together gazing up at the stars as we bid farewell to this impeccably rendered dramatic entertainment. To help with LLTG withdrawals, go watch the cast live stream, leads Wu Lei and Zhao Lu Si couldn't be there in person but video connected in and their banter is off the charts adorbs. It took me 7 years since Nirvana in Fire to love another C-drama this much, thank you to the YiShang (Ling Bu Yi-Cheng Shao Shang) couple for hitting a homerun.
This drama is so visually sumptuous and even to the end it didn't disappoint or skimp on the set and costume pieces. 081 and 33's flight after kill your fake dad who murdered your real dad The Red Wedding was so gorgeous albeit heartbreaking, I'm usually able to pick a side on who is right (or right-er) but this one I can't. He had to get revenge, and he had to not implicate her even if she said she wanted to be implicated. Because it goes against not just his principles but also how much he loves her. He can't see a hair on her head harmed how can he allow her to walk the doom path with him. And she's not wrong either, he didn't give her a choice and even if he did and she chose death with him he wouldn't let her. It's the impasse that doesn't have implications on life together because how often could this predicament happen for them going forward. That's why the Queen is right, just let it go and move on together again. These two are so broken they can only be with each other, and any of the witches that covet 081 like Princess Yu Chang or Luo Ji Tong will never understand they can get a body but not a soul if he ends up with them. Yuan Shan Jian got that which is why he's totally redeemed for me by the end. And my guess is a lot of cut scenes are his, with Shao Shang during her 5 years in the Palace as he kept her company.
I loved that in the aftermath of now General Huo Bu Yi's burn it all down murder fest, he got the pass for massacring Ling Yi but had to get shipped off to the borderlands for using the Tiger Seal the Crown Prince lost to unlawfully move the troops. That the Emperor was fair and just continues to seal my love for Wendy, who goes from running a country to being the biggest OTP shipper around on a dime. Those two also needed to be apart to get through those feelings of guilty (him) and hurt (her), because time apart softens the visceral agony but reminds of the love and longing. It's the best medicine.
The drama really went all out to give a closure for everyone, including a surprise final arc appearance of no longer a fetus Lou Yao and no longer a spoiled bitch He Zhao Jun. We got to see all the princes and princess seemingly better off and/or better people and the ones who got the ultimate smackdown (i.e. death) are ones who kept on pushing their own twisted anger and agenda. Would I be like Wendy and want to see a wedding as the ending? Nah, no ceremony would add more to how much I love these two and how much I know they love each other. All that capital city pomp and circumstance never called to them. They are only so beloved because of how much they care for those they love, from the lowly maid/soldier to the highest Queen/Emperor. I would love to see them setting up their own home, having kids, being barf-inducingly cute whether privately or publicly, and knowing they earned it.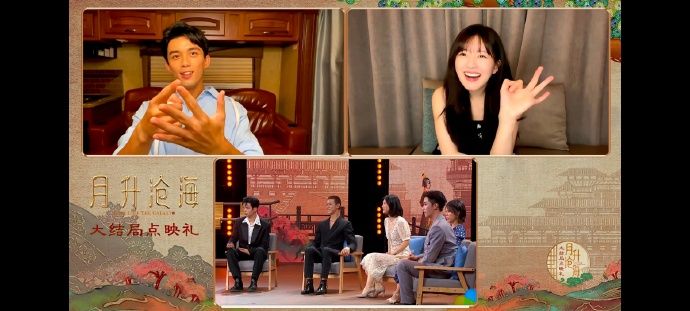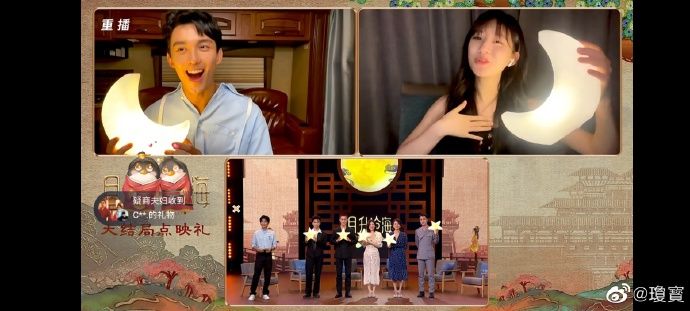 If C-ent knows the perfection they have on their hands they would cast Wu Lei and Lu Si in another drama, but then I kinda don't want that because I want them to stay forever my 081-33, him that bitter fueled murder boy open to love with his one in a million soulmate and her the uneducated but intelligent girl with a chip on her shoulder taking zero shits from anyone.