Moon Geun Young has drop-dead gorgeous hair in that promotional picture for Cinderella Unni. It's so perfect, both for the drama and for her facial features. Good hair – it is easier said than done.
I have a love/hate relationship with my hair. I love it when it's behaving, I hate it when it morphs into a creature from another planet. I wish more dramas would pay attention to hair on its leading actors, because a bad hairstyle can have me cringing from here to the FF button. I wish I was only joking, but some hairstyles are so bad it's requires an extra shot of soju to create alcohol goggles for me to endure.
I always like to show a shining example of when hair is not only perfectly suited to an actor, but changed up in the drama and still delivers. The example is non-other than Lee Jun Ki in Time Between Dog and Wolf. Jun Ki had six different hairstyles and managed to rock them all. Now this is how you reward the viewers, hair designers! On the flip side, see the failed case studies below on what to avoid like the plague.
When Bad Hair Happens to Good People: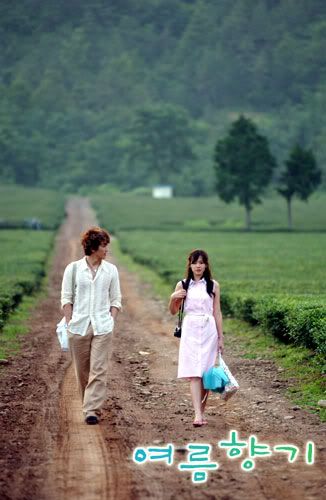 Song Seung Heon in Summer Scent – Does it look any less heinous if I pair said monstrosity with a naked torso shot of SSH, or a far away shot of him? Hhhhm, hell no. Quite possibly THE worst hair style on a man I have ever seen, period.
Gu Hye Sun in Boys Before Flowers – In my neck of the woods, we call this the bowl haircut (as in rice bowl, toilet bowl, etc.). I would run away screaming if anyone tried to plop this on my head.
Lee Byung Hun in Beautiful Days – Its. So. Orange. And in his eyes. Thank heavens the color morphed back to black in the second half of the drama, around the time his character underwent a full personality transplant. Yay for live shooting a K-drama!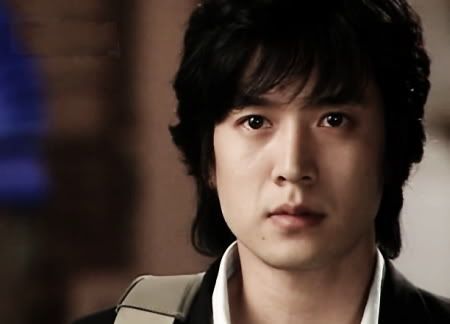 Jo Hyun Jae in Only You – I don't even know how to describe this. It just looks wack and ridiculous. How do you even style it? I think they just forgot to cut Jo Hyun Jae's hair for 3 months when they filmed this drama.
Jung Il Woo in My Fair Lady – Lego Helmut Hair. Enough said. The End.
Song Il Gook in A Man Called God – He singlehandedly used up all the mousse and hairspray in Korea. That is some lift in those tresses.
Kang Ji Hwan in Hong Gil Dong – Horrible, horrible, horrible hairstyle. I hated it, hated it, hated it. And it wasn't even period proper – how the hell did Gil Dong perm his hair in the Joseon era? It looked like he was wearing his grandfather's 70s toupee on his head.
Kim Min Joon in Ireland – Messy, too long, and way too sleazy. Mmmm, just like his character in Ireland! On second thought, maybe this isn't a bad hair day for him, he was just in character.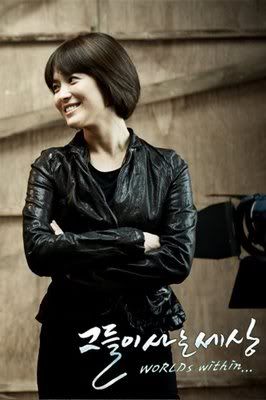 Song Hye Kyo in World's Within – I called this the mature bowl haircut. At the end of the day, it's still a frippin' bowl hair cut! What part of it looks like a bowl upside down clamped on someone's head does the stylist NOT understand.
Lee Seung Gi in Shining Inheritance – What the hell is this franken-hair? I still can't figure it out. Is it a bird that made a nest on Hwan's head? It is Hwan's hair turning into its own sentient being? I never thought LSG is classically good looking, but paired with this hairstyle, let's just say I associated him with a certain primate.
Go Hyun Jung in Spring Days – She proves that even long, straight black hair can be horrible on someone. If it looks as lifeless as her character, and lending her the aura that she was a Japanese long-haired demon ghost from one of their horror movies.
So Ji Sub in Thousand Years of Love – Do I even NEED to explain here? Enjoy the laughs, chingus!