Flames of Desire held its press conference earlier this week, and the drama is premiering tomorrow on MBC. I've been busy with, oh, writing Play Kiss recaps (heh) and haven't gotten around to posting more about this drama, which my drama chingu Dangermousie so lovingly refers to Flames of Jailbait.
Oh lord, this renaming was about as funny as another drama friend's comment that Rain was "overacting [in Runaway] like he had toads in his pants." Just think about toads in Rains pants for the rest of the day, I guarantee it will make you laugh.
Anyways, back to Flames of Jailbait Desire, here's the story synopsis pulled from MBC:
The story of a conglomerate family that falls apart when the members are caught up in a furious battle for succession. Kim Tae Jin's children all covet his fortune and the power that he possesses as the company president, and they would do anything, however cruel and inhumane, to wrest it from the others. At the forefront of this desperate game is Yoon Na Young, the ruthless and ambitious wife of Kim Young Min, Tae Jin's third son. Her unquenchable thirst for power and wealth drove her to the point of no return, manipulating both husband and son to achieve her own desires.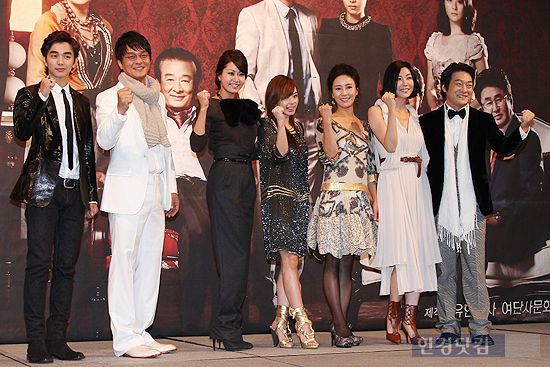 This type of epic melodrama doesn't appeal to most international K-drama viewers. I usually waffle in my level of interest depending on other factors such as writer, actors, etc. In this case, the writer is legendary, and the actors are top-notch. So I'm going to check on FoD, likely for at least a dozen or so episodes before I make up my mind. 50 episode mega-dramas take a bit of time to get going.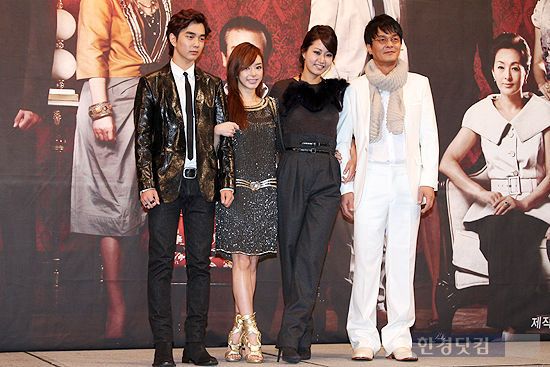 If FoD does live up to its expectations, then between this drama and Giant, I feel like a cat living in a house made of nip. If you hear meowing don't come knocking on the door, I'm busy rolling around with the jailbait leading man of FoD, who doesn't look as young at the press conference. Or is that just my wishful thinking?