A few BTS shots of the Playful Kiss crew filming on October 20, 2010. I've hidden it after the jump, and in the meantime you can have some smiley Seung Jo cuteness above.
Normally I try to post something more substantive, but what the heck! PK is ending in two days, and we'll be crying happy tears and throwing confetti. In the meantime, I'll keep feeding the PK beast (aka all the happy PKissers spending time on AKP), even if its just with a PK snack.
BTS of PK Crew: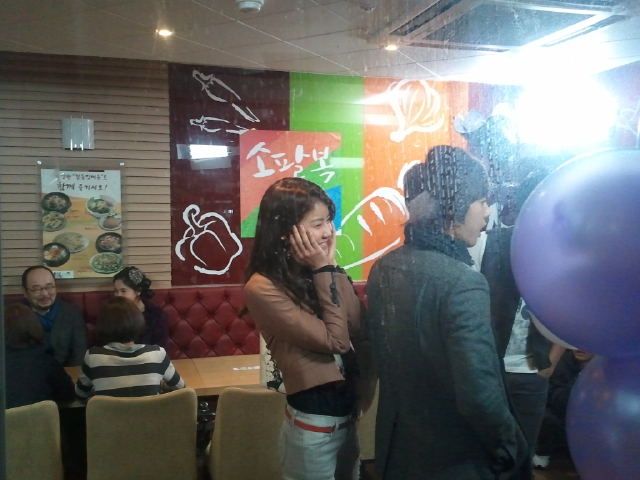 Some theories of what this scene was likely about: bachelor/bachelorette party for Seung Jo and Ha Ni, post-wedding celebration for friends back in Seoul, graduation from medical/nursing school party, et. al. One thing is for certain – it's a happy occasion. Balloons! Smiling Hye Ra! A Glimpse of Chrisine! I spy Mom and the Dads. Sigh, I am both anticipating and dreading tomorrow.
[Credit: BTS pictures from Baidu Playful Kiss Bar]