KBS will soon release the Mary Stayed Out All Night (Marry Me, Mary!) photo essay, a collection of photographs from the drama that chronicle the love story of Mae Ri and Mu Gyul. (Again, what was it the new writer tried to do? Oh yes, attempt to kill off Mu Gyul in episode 15. I never get tired of saying it – WTF new writer, I stabbity you and a pox upon your ilk!).
There hasn't been any pictures released yet except for the cover art, but KBS has released the pictures titles, and it's pretty easy to surmise which iconic scenes from the drama will be featured. You can already pre-order at various sites such as Yesasia or Innolife.
Photo titles for the M3 Photobook:
1. Love is like a car accident.
2. The world's most immature nickname – Mary Christmas.
3. You are not alone.
4. How to use these tears.
5. Innocent.
6. A marriage contract, what a joke.
7. A choice with no regret.
8. I don't know your time.
9. Just a little….please help me just once.
10. Your voice, the sadness in your eyes, definitely a real man.
11. You are someone with loyalty.
12. My lonely shoulders, you have given me a warm embrace.
13. When I think of you, even when its ice-cream, it feels warm.
14. Boku ga iru, I will protect you.
15. When I think of you, the sun shines.
16. Folks, the warmth of the stall.
17. Is my heart a lie?
18. We've recovered, haven't you?
19. First kiss.
20. It feels like my heart stopped beating.
21. You don't want to be by yourself.
22. The woman, is my woman.
23. I can sense it.
24. I know in my heart, I am sick.
25. You kissed him.
26. I, I will stop this kind of love,
27. I look at you with helplessness…a heart transplant.
28. A natural love of today.
29. You kissed her.
30. In the new year, I can hear my scars.
31. I will finish what you have left unfinished.
32. Am I really a bad luck guy?
33. The person living with Mae Ri.
34. My song is for you.
35. The way you love is little by little.
36. I love only one person.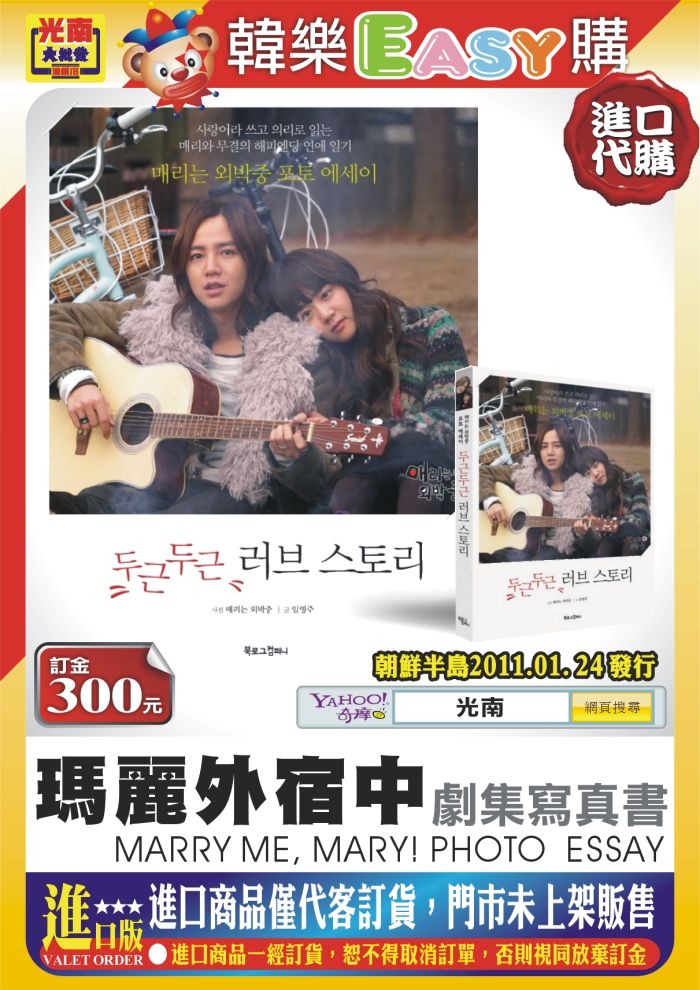 I'm sorry if these photo titles are exceedingly clunky. Let's all agree that we can figure out what scenes will be featured, okay? I can't wait to get my grabby hands on this sure to be gorgeous homage to the Geun-Geun couple. The date of the release appear to differ depending on the site, I've seen both January 24 or February 7, 2011. Suffice to say, this baby will be dropping in the next few weeks.