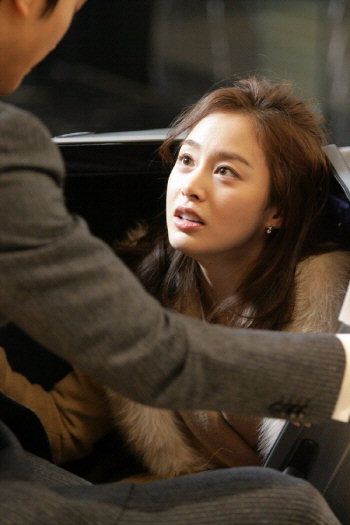 I haven't watched episode 11 of My Princess yet, but I worry that the drama is getting bogged down in the same old issues. I wish Seol would just take up Hae Young's offer, and let the rest of the drama be about Seol and Hae Young getting back to the palace and convincing the public they'd make a perfect royal couple.
MP written preview for episode 12:
To Yoon Joo, who said to Seol "in the lives of everyone, all everyone needs is for you to disappear", Seol writes a message "Lee Seol will return to the palace", and Seol leaves the palace. With great difficulty, Hae Young has found a way to reach his father. After mulling it over, Hae Young calls and leaves a message.
On the other hand, Seol finds people who supposedly knew her father. She contacts the people who saw the ad. She calls every day, asking about her father. Hae Young finds out from the palace lady that Seol has left the palace. He goes to find her, and together they go to Jung Woo's place…
[Credit: written preview released by MBC, translated into Chinese by Baidu My Princess bar, translated into English by me]