Two of my favorite young actors got tapped to be the ambassadors for this year's JIFF (Jeonju International Film Festival). Cutie pies Kim So Eun and Jung Il Woo posed for a series of adorable pictures, which doesn't evoke so much the "film" or the "festival" (despite the random use of film-related props), but does make me go "oooooh, so prettay, me likey."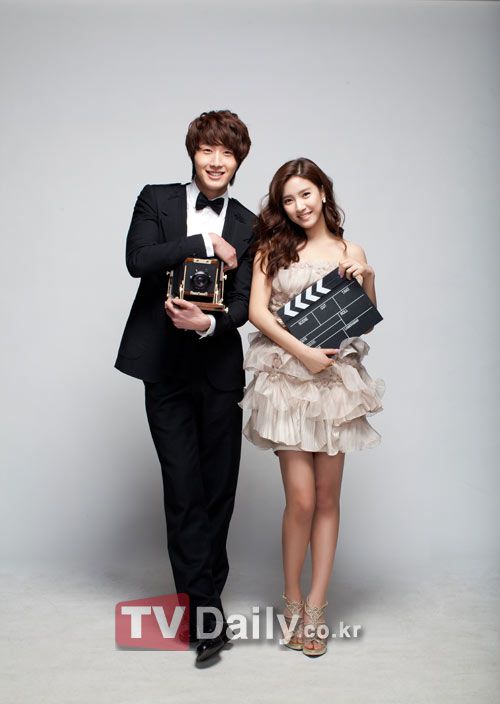 Oddly enough, usually when I see two cute actors I like paired up for ad campaigns or promotional pictures together, I always get this rabid urge for them to do a movie or drama together, but I don't have any such want. I continue to like Kim So Eun and Jung Il Woo, whether together or apart.
I think Jung Il Woo's fun turn as Scheduler in 49 Days is influencing my impression that he doesn't need a romantic plotline to shine. And maybe part of me can never ever let SoEul go – so seeing Kim So Eun paired up with Bummie's good friend Jung Il Woo makes me a teeny bit sad.