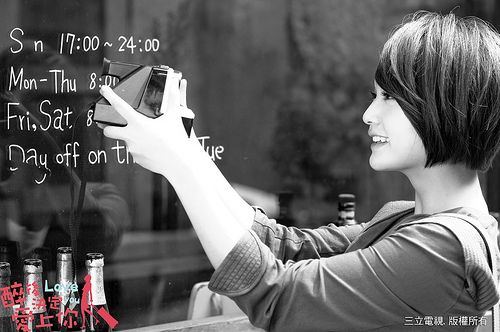 It's such a shame that Drunken to Love You airs only once a week, because the interminable wait between episodes feels like a month rather than 7 days. I love the drama's pace – taking important plot developments and moving through each one briskly and efficiently, and lavishing the slower moments for developing the relationship between the Jie Xiu and Xiao Ru. The preview for episode 5 made me squee out loud is all I can say.
New preview for episode 5:
Jie Xiu: I may not be able to endure your sorrows for you, but at least in the days ahead, I can lend some of my happiness with you.
Avril: Could it be that they're not play acting anymore and have decided to make it real? Jie Xiu is someone who completely and solely belongs to only me. Or are you so clueless as to believe that you have the attractiveness to steal him away from me?