We're just two and a half weeks away from the premiere of the TW-drama Material Queen, and this is one drama where every single promo, still, and trailer gets me more excited about it, where initially I had zero interest. Unlike in Autumn's Concerto, lead actor Vanness Wu gets to showcase his singer roots and grew-up-in-the-US crossover appeal by singing the theme song for MQ. It's called "Is This All", and features Ryan Tedder of One Republic. I love this song. HOMG I cannot stop listening to it over and over.
On top of the absurdly gorgeous cinematography we've seens in the stills and first trailer (courtesy of the PD from AC paired with the Paris location shoot with clothing styled by Patricia Field), I'm now almost certain MQ is going to have a awesome OST. Fruck, now I have another TW-drama to follow. Bringing you the song, which premiered today (Vanness' album drops on July 8th), and the latest batch of MQ trailers. For those of you looking for the earlier MQ posts, just click the tag below.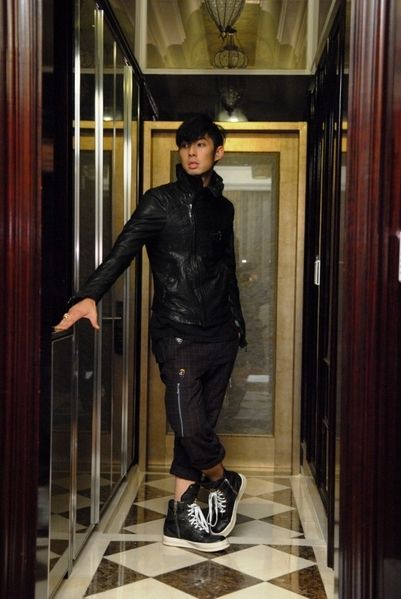 Is This All by Vanness Wu feat. Ryan Tedder:
Trailer 2:
http://www.youtube.com/watch?v=rL73N99FBUY
So Lynn Xiong plays a top-model whose motto in life is to land a rich man and be taken care of. She mistakes Vanness for the heir of a global fortune and blatantly comes on to him. They discover each other's ruse (she's a goldigger, he's a butt poor musician), but life keeps throwing them in each other's path. Can love win over money? I've said this before, but I love that Lynn's character is a blatant and unrepentent golddigger, a genuine departure from the sweet and sacrificing heroines we get by the boatloads. Bring on the bitchy!
Teaser 1:
A sneak peak at Patricia Field styling Vanness and Lynn.
Teaser 2:
A glimpse of the Paris shoot, with a tagline: "people believe shiny things can direct the fate of your life".
Teaser 3:
What would you choose between love and caviar?