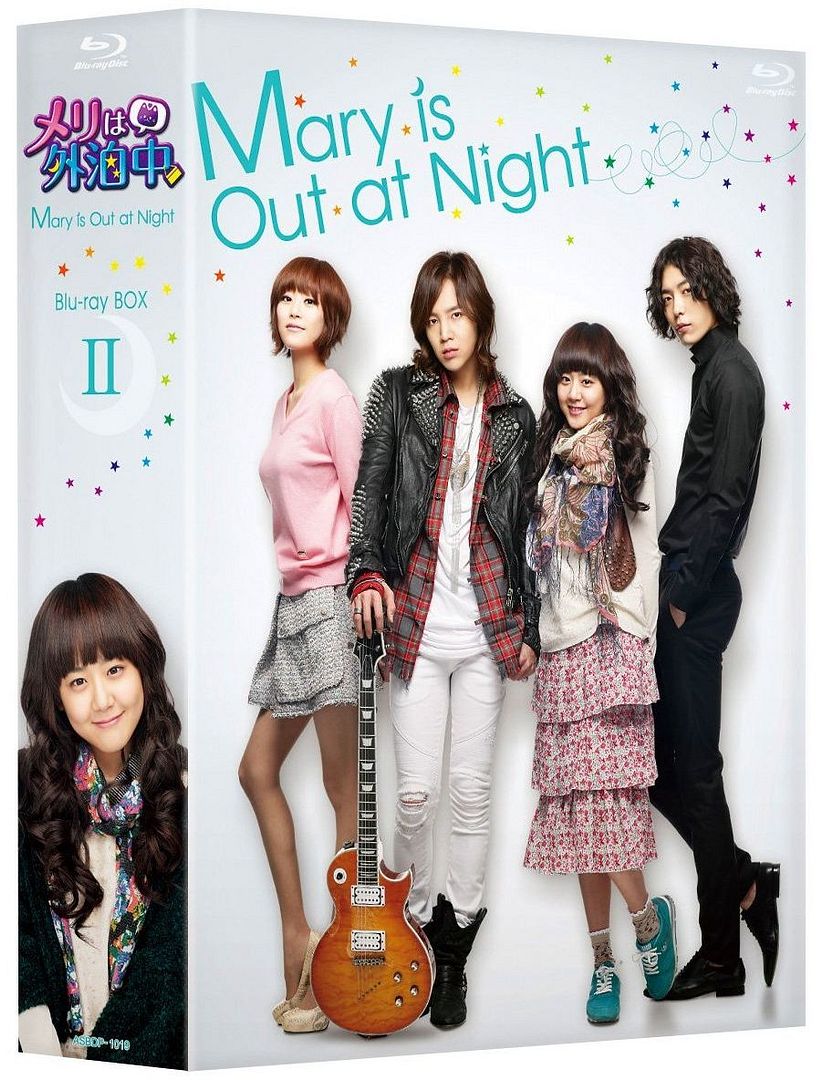 What connects with audiences in one country may conversely fail to win over viewer hearts in another country. Mary Stayed Out All Night (Marry Me, Mary!) bombed in domestic ratings in Korea (though not to the extent Playful Kiss tanked), but both dramas have done very well Japan. Speaking just of M3, the ratings for M3 being shown on TBS have been quite solid for a non-J-dorama offering, and this week the Japanese version of the M3 DVD dropped and immediately made it onto the charts, doing the numbers Bae Yong Jun's Legend and the DBSK boys DVDs sold in Japan (namely blockbuster sales for a K-product).
I'm so bad, I got the KBS Director's Cut edition already, but when I saw the gorgeous packaging for the Japan version I immediately wanted to grabbity it as well. But I stopped myself, heh. The only thing I'm curious about is why the DVD uses Kim Jae Wook's Bad Guy look as opposed to his clean cut Jung In image from M3? Weird.
I've been so swamped with work, life, other dramas lately that I haven't even watched my M3 DC edition yet. I promise to post about it once I sit down to savor the BTS and interviews, as well as watch the drama the way the director intended it to be seen.
Isn't the Japanese DVD set gorgeous? Just as a random aside, I wouldn't be surprised if Lie to Me also did blockbuster in Japan. Kang Ji Hwan is about as big over there as Jang Geun Seok is. As an added bonus, have some screencaps from some never-seen-before BTS footage that aired in Japan.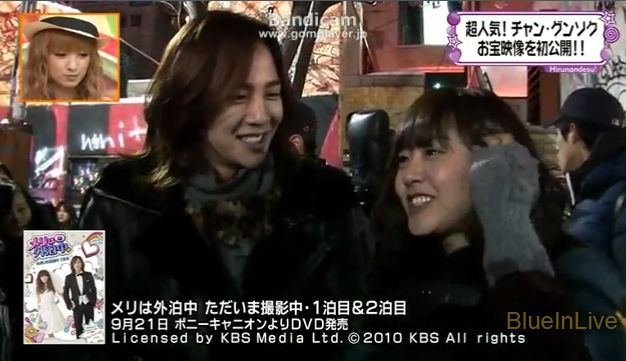 Seriously – they are sooooo cute together behind-the-scenes. I just want to squishy them together.
[Credit: all pictures from Baidu Mary Stayed Out All Night bar]