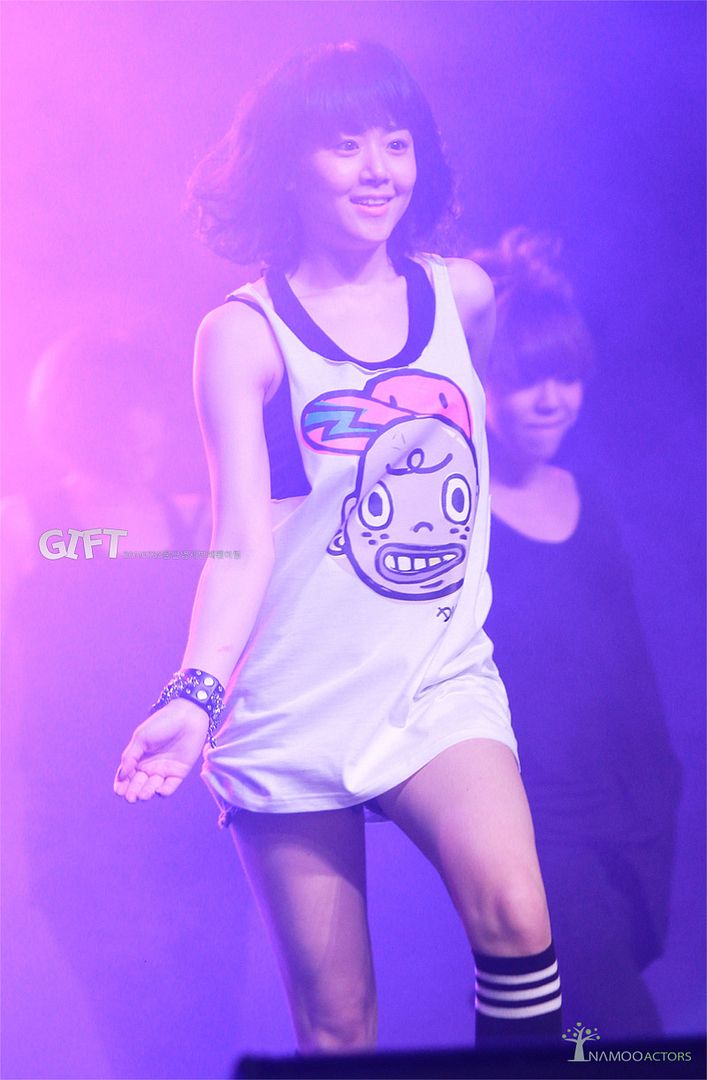 Despite doing two dramas in 2010, which was rare for her, Moon Geun Young hasn't had an acting project yet in 2011. She's went back to school for the first semester and is spending the Summer break on other activities. The first being her third fan meeting in Seoul, and the second being a series of fan meetings in August along with Jang Geun Seok to promote Mary Stayed Out All Night in Japan.
For her solo fan meeting in Seoul, Geun Young was her usual multi-talented and sincere self, playing games and answering questions with her fans, doing a dance performance that forever shocks me with how great of a dancer she is, and sitting down with a guitar to sing a lovely song for her fans. She's not the best singer, but her voice has this rasp to it that always sounds great.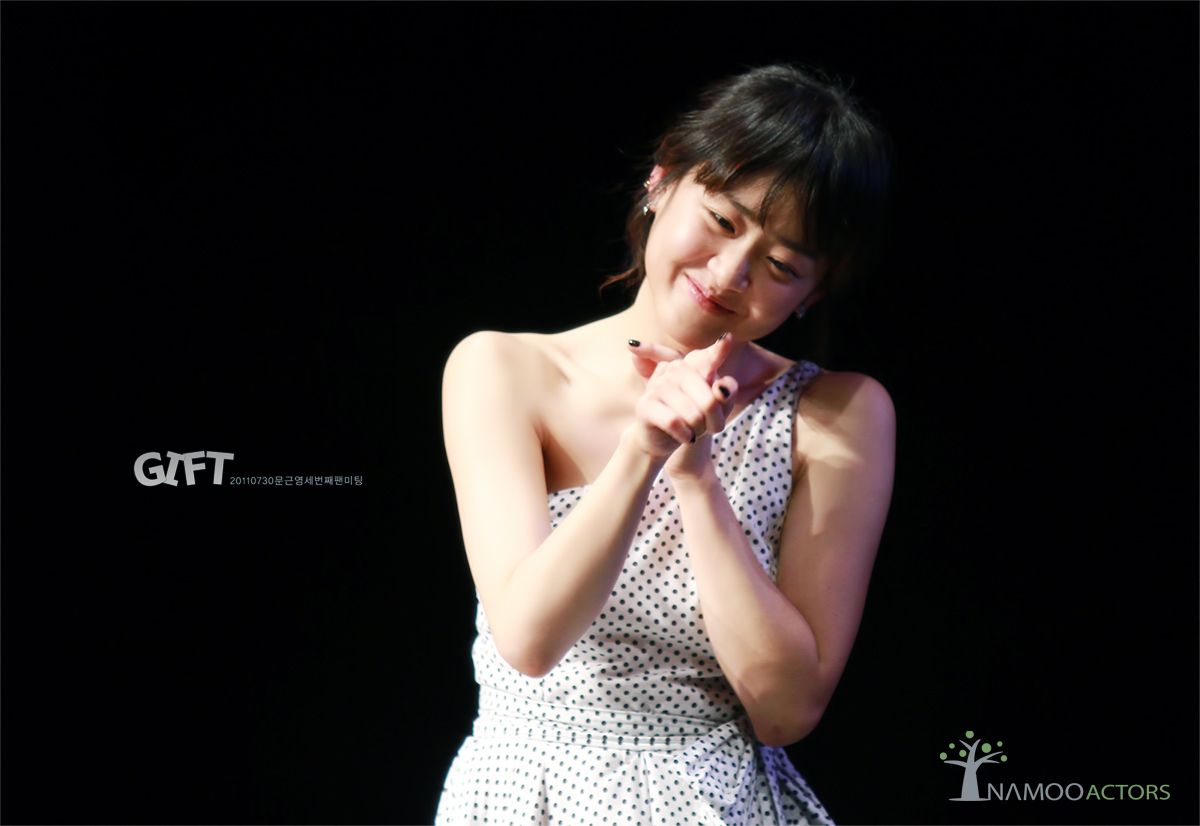 She's so beautiful inside and out, and I simply worship the very ground she walks on. I can't wait for her next acting project, whether this year or next, because I know she'll have put thought into it and select something she finds substantive and meaningful to her.
Moon Geun Young singing for her fans:
[Credit: all pictures from Namoo Actors agency official stills from Moon Geun Young's fan meeting]