If anyone thought that I would not write about Jang Geun Seok returning to drama land, and in a Yoon Seok Ho drama no less, then you clearly don't know the hold this boy has over me. It's not that I find him cute, it's that I find him cute, think he has a charming real life personality, and most importantly, he can act. He's been coasting for awhile on rom-com dramas and movies which hardly challenge him, so a chance to do a moody drama playing two characters from two different eras is a good choice in my mind. It's not pushing the envelope, but at least its a step in the right direction.
What's actually more interesting to me is guessing which young actress will get cast opposite him. In the Seasons dramas, for whatever reason, sometimes the male characters shine while other times it's the female characters that are more unforgettable. I thought Won Bin was the breakout in Autumn in my Heart, Bae Yong Joon became a legend after Winter Sonata, Son Ye Jin was simply luminous in Summer Scent, and Han Hyo Joo went from unknown to overnight sensation and It girl after Spring Waltz. So which lady will end up taking a Love Rides the Rain with Geun Seok?
Just an FYI, I am only going down the list of actresses '87 and younger. I don't think PD Yoon is going to go with an older actress for the leading lady, as he doesn't do noona-dongsaeng romances. Of course, if there are TWO leading ladies for this drama, with each playing a love interest in a different era, then my guesses get tossed out the window. But for now, I'm assuming one leading actress, someone around or younger than Seok's age. Also, after the list of the possible candidates, I've listed all the leading ladies who fit the profile above, but are not in the running, either because they are currently in a project or have one upcoming.
Han Hyo Joo – probability 35/100 – she's done one Seasons drama and PD Yoon loves using the same actor if the right opportunity arises. She's between projects, having just wrapped the movie Only You with So Ji Sub. She's the same age as Seok, and visually they look great together. What lowers the chances is that she's done Dong Yi (i.e. headlined a Lee Byung Hoon sageuk) and bagged herself an MBC Daesang, so she might not be willing to do a drama where she's not the title character. But I still think she's the best bet right now.
Moon Geun Young – probability 25/100 – she's also done one Seasons drama, and would be ahead of Han Hyo Joo but for the fact that she was Seok's last leading lady when they did Mary Stayed Out All Night. I still think she would be ideal for the drama based on her wide-ranging acting resume and the fact that M3 was completely different in tone and plot.
Jung So Min – probability 20/100 – an ingenue who recalls shades of Yoon Eun Hye and Song Hye Kyo, she has proven her innate acting chops in Bad Guy and Playful Kiss. If PD Yoon wants a relative (compared to the above two) unknown and rocket her into Hallyu superstardom, MinMin is the perfect choice. She hasn't acted in almost a year, and has no current project lined up. Downside is that she doesn't have the name recognition to match Seok's, so it really depends on what Yoon PD wants.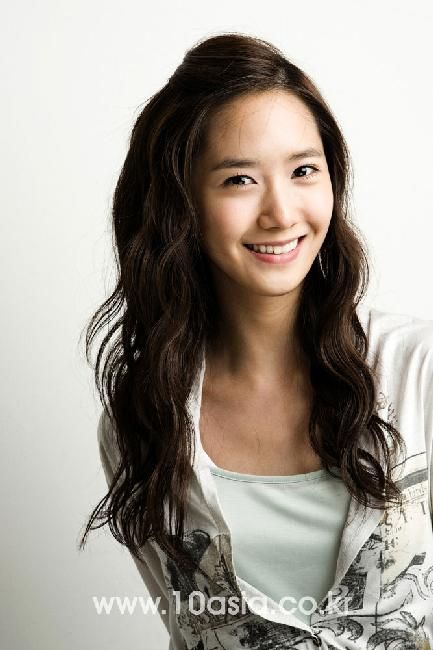 Yoona – probability 10/100 – widely popular as an idol member of Girl's Generation, headlined a hit daily drama with You Are My Destiny. Not sure if Yoon PD wants to go the idol-actress route, since he has never cast one as the lead before.
Im Joo Eun, Go Ara, Eunjung – probability 5/100 each – possible but highly unlikely. Not enough experience or name recognition as a serious actress.
Out of contention:
Park Min Young – has Man of Honor with Chun Jung Myung premiering in October.
Moon Chae Won – currently doing The Princess's Man which won't wrap until October.
Lee Yeon Hee – just signed on to be the leading lady in Jo In Sung's post-MS comeback movie.
Kim So Eun – has a weekend drama premiering this month called A Thousand Kisses.
UEE – has a just premiered weekend drama called Ojakkyo Brothers.
Wild card:
Park Shin Hye – her drama Heartstrings ends its run at the end of August, so she's technically available. But I don't see Shin Hye jumping right into another drama, which is something she has never done before, usually taking a break between projects. Also, she had a car accident during the filming of Heartstrings, which also increases the odds that she will want to rest after the drama finishes.
Possible available actresses who are older than Seok (but not by much): Seo Woo, Min Hyo Rin, and Nam Gyu Ri
All I know is that this role is going to have every available young actress chomping to get cast. Can't wait to hear who the lucky lady turns out to be. Finger-crossed this drama turns out to be good. That's actually the most important thing.