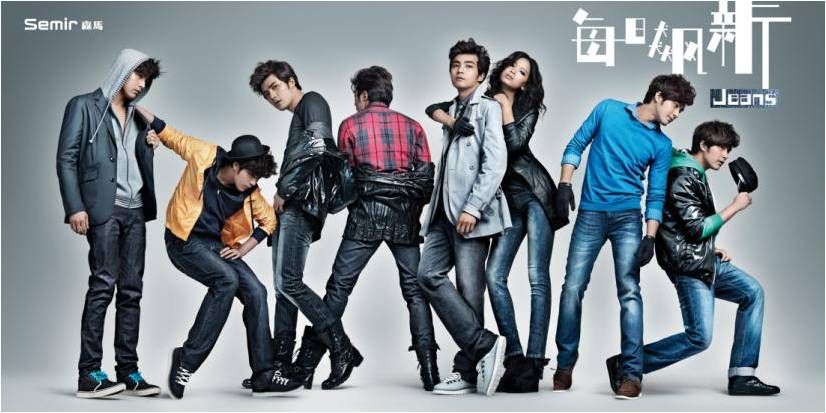 Do you want a Mike He for every day of the work week? Well, Semir Jeans is here to make your dreams come true. Via some photos, of course. Sheesh, you didn't really think if you bought a pair of their jeans, they will mail you a Mike?
It's nice to see Mike get back to his modeling roots, and he definitely brings it for this ad campaign. But I can't help but find his body language just a tad stiff, whereas Ethan and Joe really have that high fashion model in their bones.
Nevertheless, Mike's looking mighty fine, and I do miss watching him onscreen. Try as I might, I've given Love Keeps Going three separate shots via three separate episodes to see if I might change my mind. But I can't. It's just horrible to me.