Without Alice Ke and Roy Qui, Office Girls would be a bust. I mean it. As much as I'm loving the drama, these two elevate every single line of dialogue and animate every scene they are in. OG is such a guilty pleasure for me, I find myself snarfing randomly whenever I say an English phrase that Zi Qi tosses around so blithely in the drama. Roy is taking line readings to an entirely new level of wow. No wonder I can't stomach his Mainland dramas, because they dub his voice and that's a deal breaker for me. Alice and Roy are so hot right now in Taiwan, they attended the release of Gucci's 2012 resort line and modeled some clothes. To be honest, the outfits scream Kennebunkport, but the cuteness is all Alice and Roy. I lub them so much. *squishes them*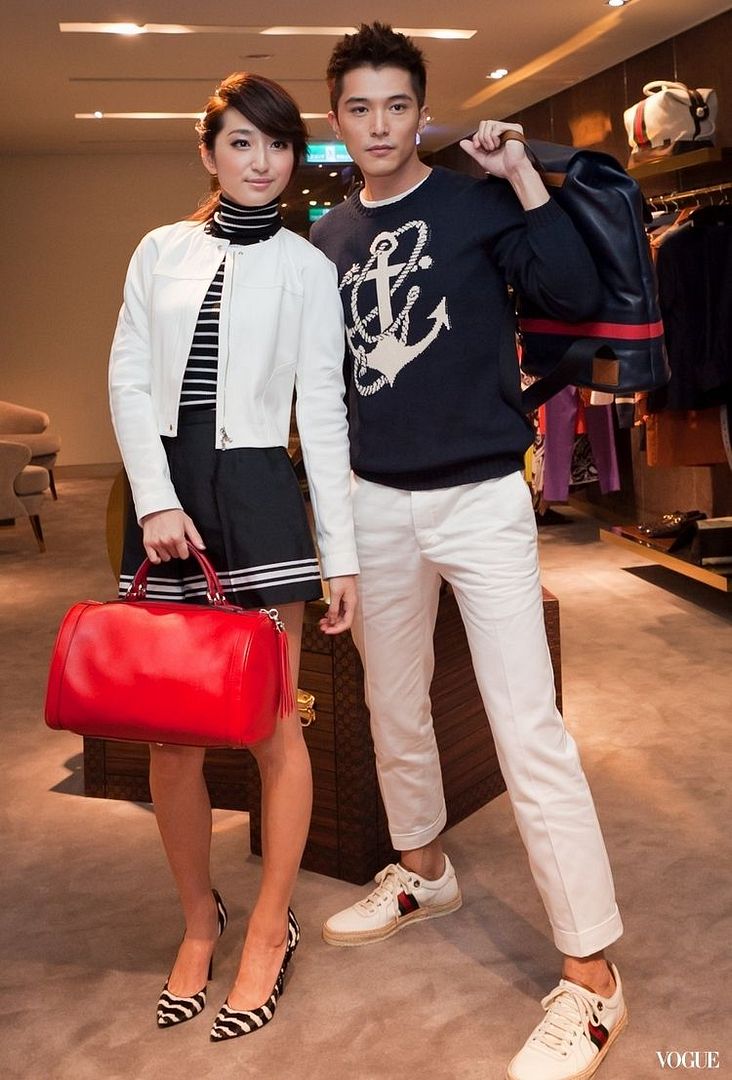 I actually enjoy how, uhm, slightly awkward Roy and Alice look modeling these outfits. Because frankly speaking, no one in Taiwan would ever need to wear the resort collection from Gucci (or any other design house). It's not like the rich wives head to the St. Barts for the Winter. And navy blue sweaters with a giant anchor in the front just screams NO to me.  Sadly it looks like too-short pants with sockless shoes is a look that is here for yet another season. Sigh. What do designers have against socks?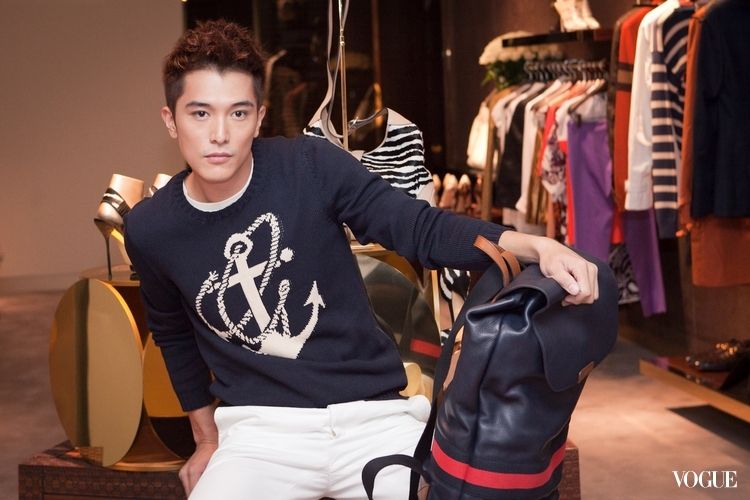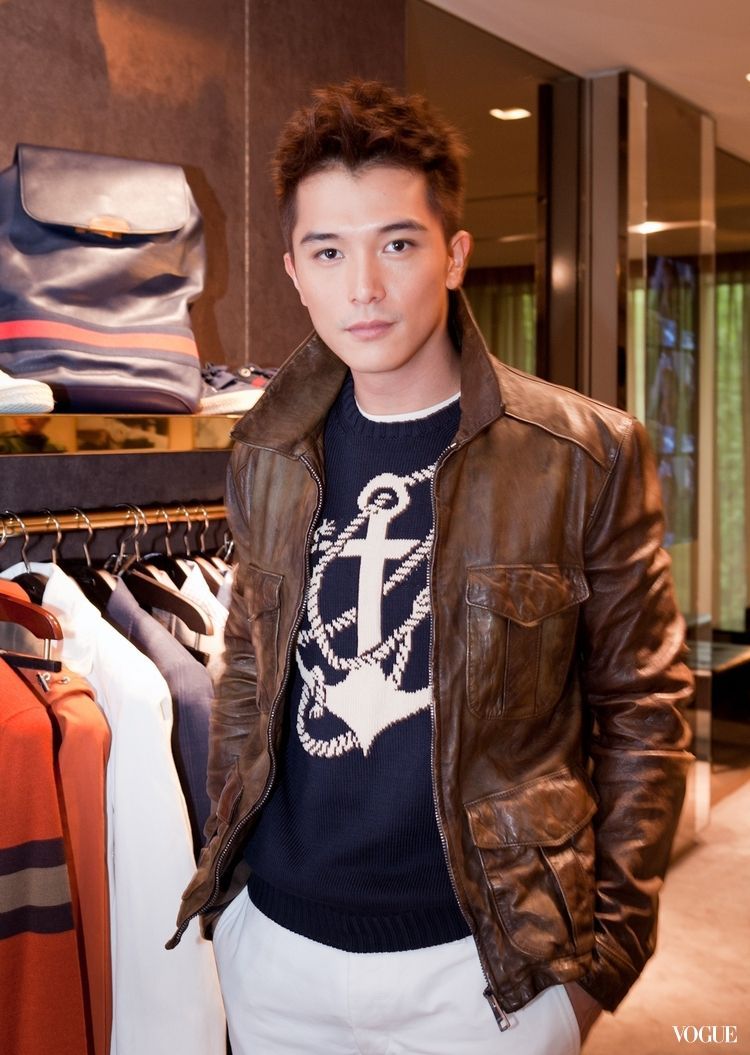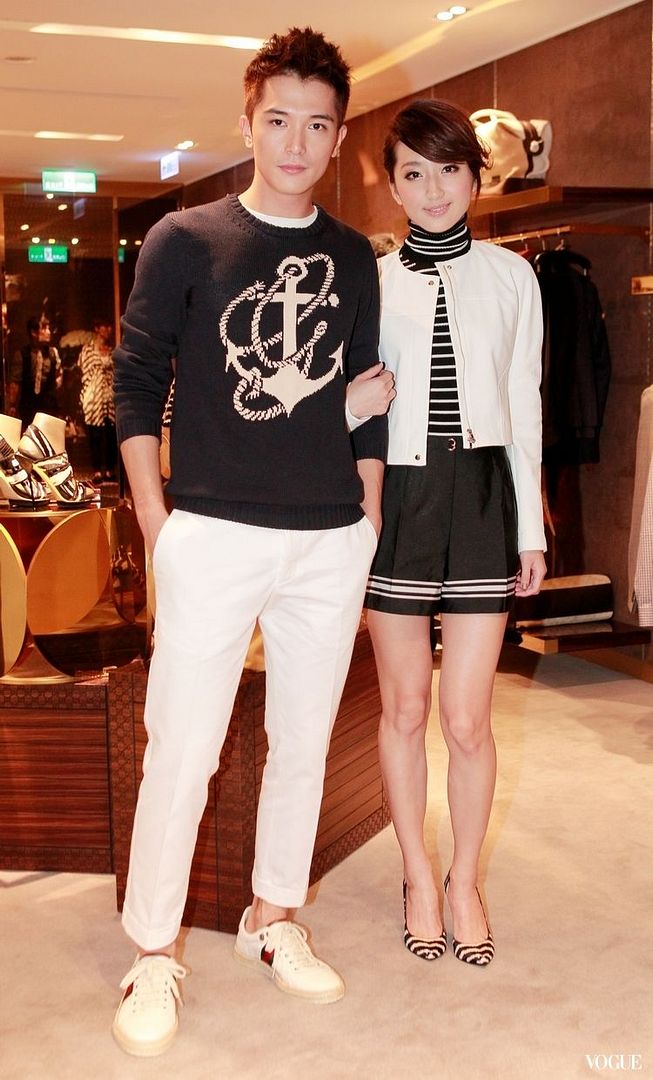 I find Roy and Alice's chemistry not just great, but really different than anything I've seen amongst the other Taiwanese OTPs. It's not intense at all, yet it's mesmerizing. And now that Zi Qi is getting more and more jealous all the time, I'm loving the surly looks he shoots at Lao Yu. And the fact that even drunk he didn't end up kissing Kai Er makes me want to pinch his cheeks for being a good boy. Can't wait for this week's new episode of OG!
[Credit: Vogue Taiwan]