So I noticed Weibo going insane today with Bu Bu Jing Xin chatter, and I figured it was because of the recent Sohu Television Awards celebrating Chinese television's hits for the recent Fall season. Turns out some of it was that, but mostly because Tangren's ladyboss said during the awards ceremony that the company was planning a sequel to BBJX!?! What in the what is she talking about? I don't know anything beyond just that (so don't ask me), with no details revealed other than that tantalizing bit of information.
Ladyboss has been known to say stuff that never ends up happening, so I won't hold her to it if this never materializes either. But she did say it in such a public place, so my mind is intrigued. As for the awards itself, three BBJX cast members bagged prizes, with Nicky Wu winning Most Popular Online Male Actor, Liu Shi Shi winning Most Popular Online Female Actor, and 14th Prince Lin Geng Xin winning Best New Actor. Best of all, Nicky and Shi Shi won best couple for their unforgettable pairing of 4th Prince and Ruo Xi. They attended the ceremony so have some more adorable pictures after the jump.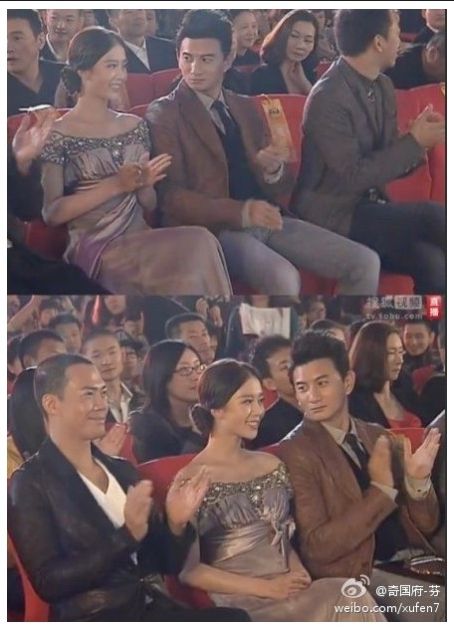 Nicky is TOTALLY staring at Shi Shi like 4th Prince looks at Ruo Xi. But girl is pretty oblivious to those mesmerizing stares, LOL. Stare away, Nicky!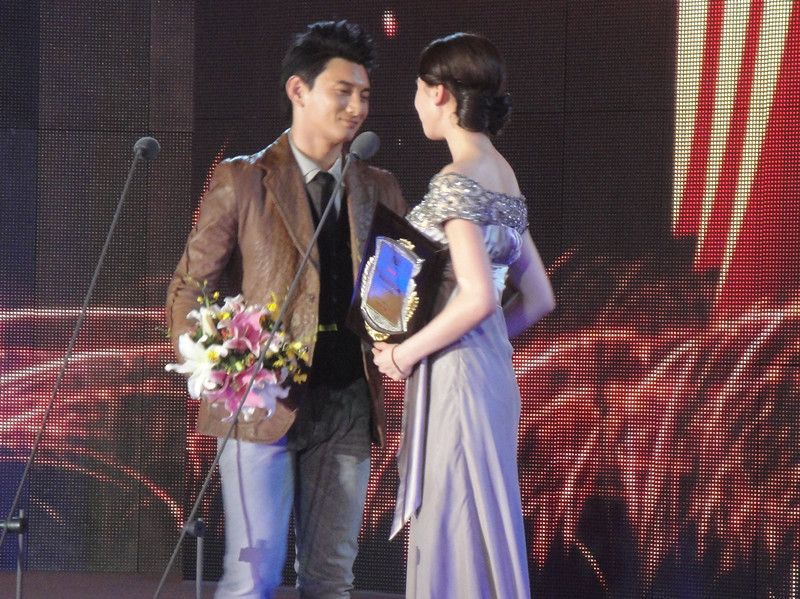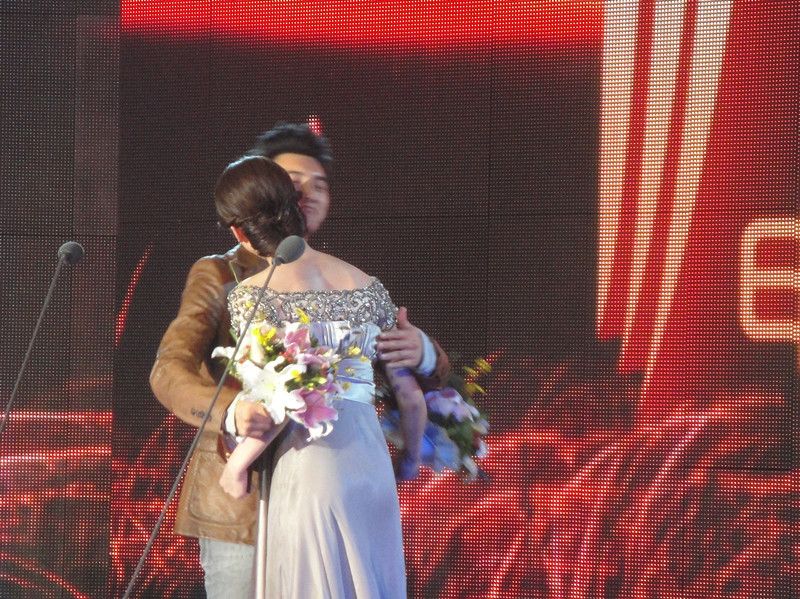 No, I didn't purposely ignore the rest of the BBJX cast, LOL. Nicky and Shi Shi were the only ones to attend, with Shi Shi accepting Lin Geng Xin's award on his behalf. The drama didn't win any awards, but this is Sohu and not exactly the C-equivalent of the Emmy's so I'm not sweating any bullets. Nicky and Shi Shi look gorgeous together as always, though truth be told I'm not digging either of their outfits. Put them back into Qing clothes, STAT.