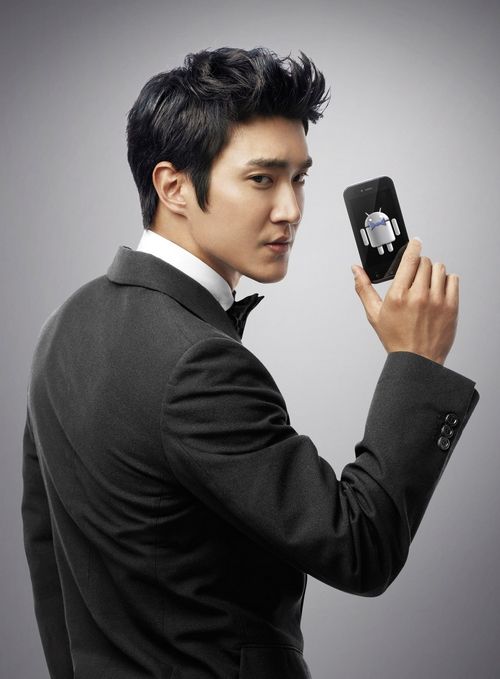 Episode 1 of Skip Beat got a critical drubbing from TW-netizens for Choi Siwon's dubbed voice as Dun He Lian, which was performed by Kun Da. It's so bad that today the production officially announced that it will be redubbing Siwon's voice in the drama, despite the fact that Kun Da is almost done with his recording for the entire drama. I think it's the right thing to do considering the amount of hate out there for Kun Da's dub, which is not bad but just so different than Siwon's real voice it takes the viewer out of the scene. The production will be using a professional voice dubber as the substitute voice for Siwon. There has been no confirmation which episode will debut the new dub, but I'm guessing we'll see it by next week's episode 3.
I feel terrible for Kun Da, who is currently the hilarious and adorable second male lead in the daily drama Inborn Pair with Chris Wang and Annie Chen. His voice is really nice and gentle, and works great for him, but it really was a huge mismatch to have him dub Siwon. Industry insiders have laid the blame on GTV for picking him because he's Ivy Chen's boyfriend and hoping that might add another layer of fan interest in the drama. I personally wouldn't have a problem if GTV kept Kun Da's dub for the entire run, but I feel bad for him getting flayed alive by viewers when it's not his fault his voice doesn't jibe with Siwon's. Hopefully switching Siwon's dub will unknot everyone's panties and let this drama be judged on its merits.
© 2011, ockoala. All rights reserved.