Sometimes when you want things done right, you have to go to the big leagues. THIS above is how one plays a rawr general who is so awesome he can vanquish an entire army AND still have time to rescue a damsel in distress. Chen Kun, my good hot hot hot man, I bows to you. Seeing this, how could anyone doubt that my gripes about Eddie Peng playing dress up as Huo Qu Bing in the Da Mo Yao drama adaptation aren't completely valid? Hello, I'm not blind.
The upcoming sure-to-be-blockbuster C-movie Painted Skin 2: The Resurrection (the sequel to the inexplicably awesome but uneven Painted Skin) released official character posters this week, and I was squealing the moment I laid eyes on the ones for the three leads: Chen Kun, Zhou Xun, and Zhao Wei. The story is a continuation of where PS left off, with Chen Kun once again playing a general (the son of his character in the first PS) while Zhou Xun remains the same character, the demon Xiao Wei. God, I hope they make out even more than they did in the last movie.
I can't say enough accolades for how seductive and spooky Zhou Xun looks as Xiao Wei, going all out for her second outing as a demoness who no man can resist.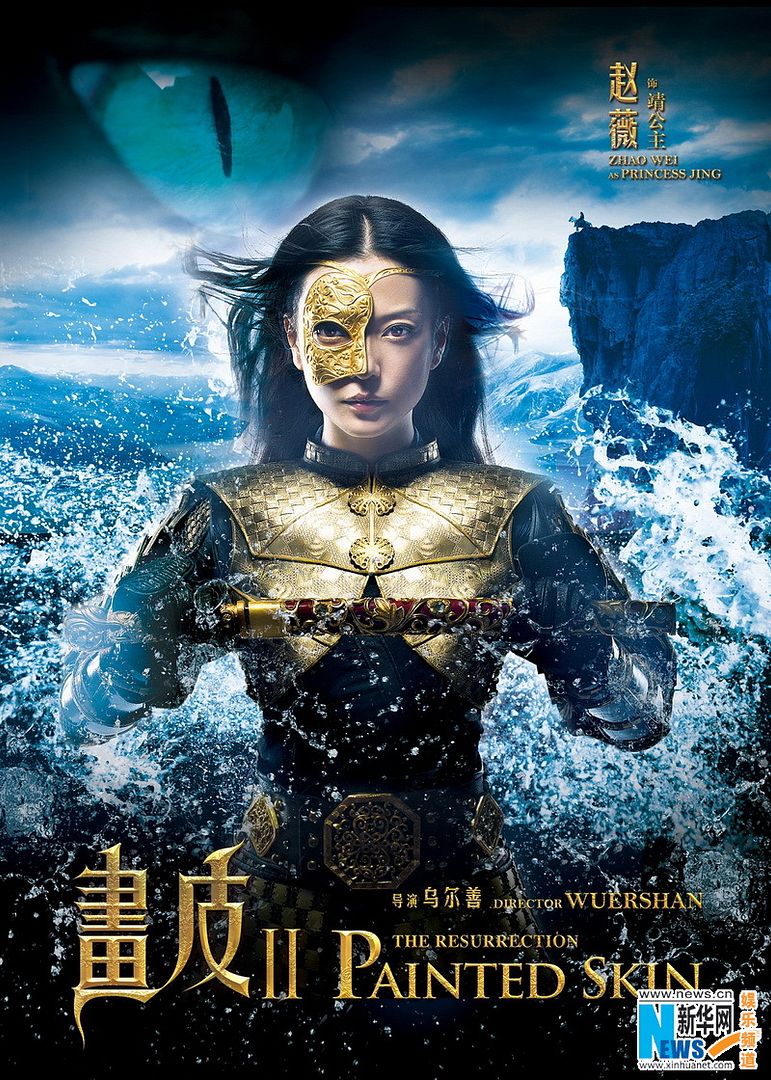 Zhao Wei plays Princess Jing in PS2. She looks amazing in this get up, and I can't wait for her to play a kick-ass role in this go around. She was pretty much overshadowed by Zhou Xun in the first PS, but I have a feeling she'll hold her own in the sequel.
We have our sorcerer (played by Fei Xiang) and sorceress (Chen Ting Jia) in this movie, they are from the Sky Wolf Tribe. Love how mystical and fierce they look.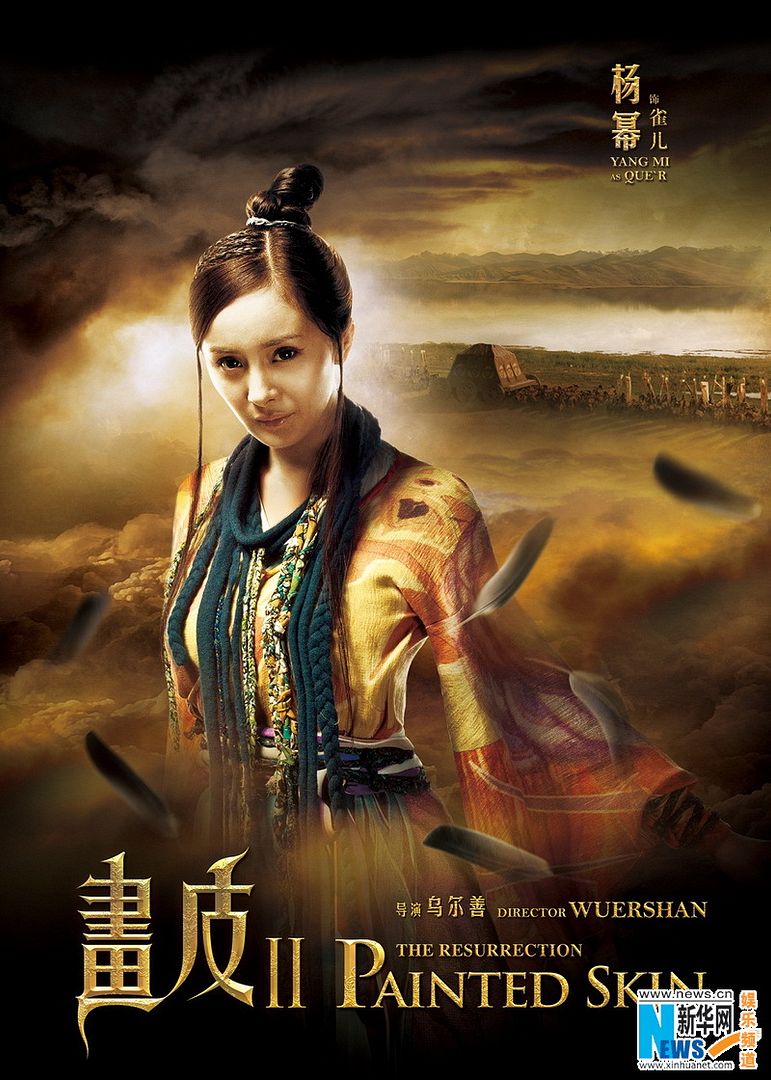 I'm sorry, Mi Mi m'dear, but you are so not ready for the big leagues. Compared to the aura and kapow presence of Zhou Xun and Zhao Wei in their posters, Yang Mi just looks bland.
AHAHAHAHAHA, OMG, *wiping away tears*. What's with the sleazy crazy eyes, Feng Shao Feng? First time I've seen a Taoist priest look like he is eye-sexing his exorcism target. Epic fail, but oh so funny. PS2 will be released in June.