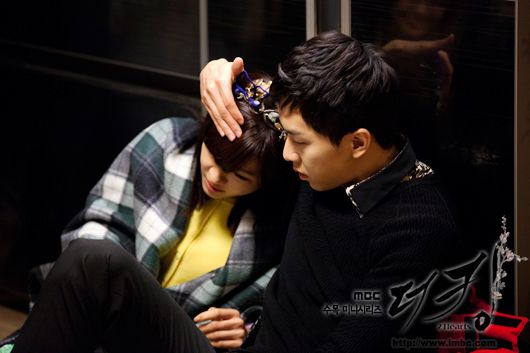 The King 2 Hearts, la la la, I love you, you are so perfect. That's a chant I made up recently, it's quite catchy and makes the time pass by quicker. Another way to while away the hours until Thursday is if MBC keeps releasing new official stills to put a smile on my face. The latest batch are behind-the-scenes moments from episode 6, but it does show what wonderful comfortable chemistry Ha Ji Won and Lee Seung Gi have with each other while filming. My head tells me nothing is going on, but my heart, it is already lost to this unexpectedly winning couple. And to sweeten this post even more, when really it needs nothing else, at the end I've dropped some gifs of the kiss from episode 6.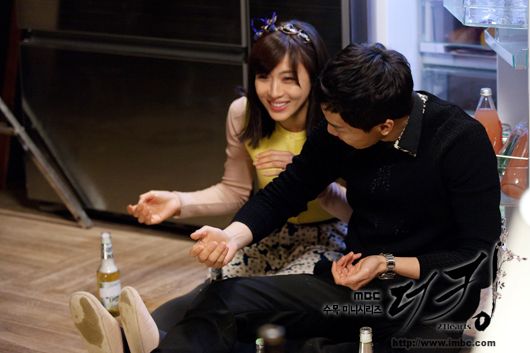 This is a completely random aside, but I'm in love with Ha Ji Won's wardrobe for this drama. The last time a leading lady's wardrobe triggered clothing envy in me was Kim Tae Hee in My Princess, and before that it was Sung Yuri in Snow Queen. I concede a penchant for the luxe when it comes to onscreen wardrobes, despite wearing nothing that  that in real life. This time around, Ha Ji Won is totally due for a great drama wardrobe, as her modern dramas she's typically dressed horribly dowdy since she always play poor characters.
And in case anyone needs a reminder of the tentative and simmering kiss from episode 6, let these gifs immortalize said kiss for all time in drama lore. I can literally can stare at this and time just passes me by.