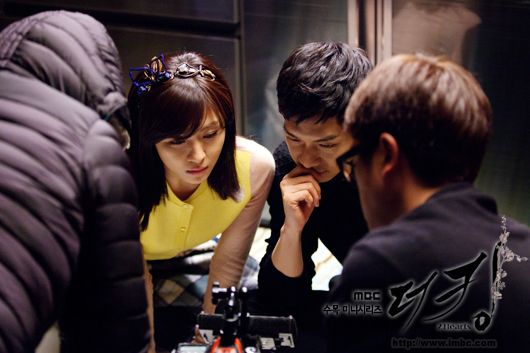 MBC's official website for The King 2 Hearts has confirmed its going to air two episodes on Thursday, after a bit of waffling about it over the weekend. The written preview for episode 7 is out, and it confirms what is happening in some of the scenes shown in the video preview already. For TK2H, I'm not angling to know what happens, per se, but the details of what went on in each scene, how the characters react and spark off each other. Looks like the story is heading for the big moment already revealed in the plot synopsis for this drama, where Jae Ha has to deal with something he's avoided his entire life, the possibility he'll be the next King. I'm just relieved he's going to have Hang Ah by his side when it happens.
Written preview for episode 7:
From now on, you are a South Korean.
After the announcement of Jae Ha and Hang Ah's impending engagement, Hang Ah prepares to use a special visa to enter South Korea for the engagement. Before Hang Ah's father returns to North Korea, he asks Jae Ha to please take good care of Hang Ah. Hang Ah starts her life in the Palace and works hard to learn the education required of a royal family member. In the meantime, Jae Kang and his wife Hyun Joo go to Anmyeondo island for a vacation………………
© 2012, ockoala. All rights reserved.