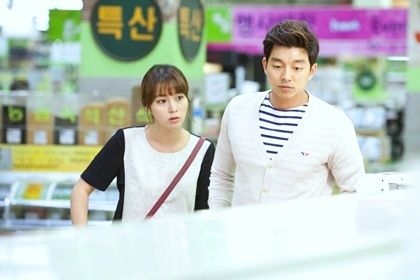 Little. Heart. Break. If the end of episode 7 of Big has already cracked my heart a sliver, I shudder to think what sort of inconsolable mess I'll be when the angst really hits in this drama. But then I tell myself that every drama couple needs to go through the tough challenges to earn their time together, so I'll just sit tight and mumble prayers that the drama won't send Kyung Jae spiraling towards noble idiocy and allow Da Ran to start thinking critically about how she feels towards Kyung Jae. I don't need forever after declarations of love, but I think it's clear even to her that Kyung Jae affects her in ways completely unrelated to the fact that he wears Yoon Jae's face. Episode 7 was a sweet but a bit of a lull, so that means episode 8 will likely hasten the narrative again. Watch the preview with my translation of the dialogue and tell me what you think.
Preview for episode 8:
Da Ran to Kyung Jae: Let's get married. I'll take care of you.
Mari: I heard Gil Da Ran's parents want you two to get married. You won't get married, right?
Kyung Jae: It doesn't matter if I do, you don't need to concern yourself with it.
Choong Shik: Jang Mari, how much do you like me, Gil Choong Shik?
Mari: You are all looking for Choong Shik? Teacher, you look over there.
Kyung Jae: I know that in Gil Da Ran's eyes right now is not Kang Kyung Joon. I won't be like a child, blocking a person's heart from like someone else.