I won't even pretend that I care about the new guy idol group Cross Gene, or know any of the other members other than my baby boy, aside from knowing that if the group keeps getting more popular, I'll keep getting more Shin Won Ho. Yay! This is totally like NEWS all over again, where I could care less who else was in the group other than Yamapi, though later when Ryo stopped played evil violent douchebags and played up his adorable smile as a rom-com lead and I started to like him, both guys then promptly exited the group. I need to point out that despite Big ending not showing Da Ran with original flavor Kyung Joon, I was nevertheless content that my baby left a forever impression on many viewers even with his short one episode stint and some laying in bed acting. I think he would have rocked the final scene had he done it, he may look baby-faced but his eyes and smirk scream "Give me a week and I'm gonna make your knees weak for me." Or something even less PG than that. Shin was recently in the pages of Elle Girl and Nylon magazine with his Cross Gene mates. I swear I have prosopagnosia when it comes to the rest of the members, but I'm happy to enjoy some pretty faces along with ogling Shin.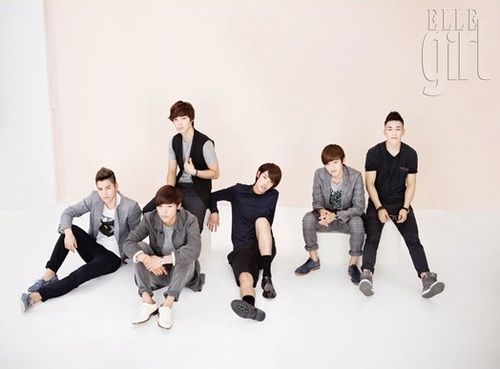 To top it off, have some solo shots of Shin rocking the crown and a goofy grin.
© 2012, ockoala. All rights reserved.