The press conference for Faith looked all sorts of boring (from a sartorial standpoint since everyone was just okay but no hot messes), but goodness gracious the six-minute trailer that was released at the press conference certainly does not look boring in the slightest. This time-traveling/fantasy sageuk may still turn out to be all glam with no substance, but at least it can't be accused of doing the same old thing. I've made it clear that I find leading lady Kim Hee Sun a generally blah actress, and her looking much older than Lee Min Ho in this drama certainly doesn't help me grow to like her character. In the long trailer she appears rather superficial and ditzy, therefore will likely have a transformative arc whereby her character develops gravitas commensurate with her journey in the middle of Goryeo political warfare. What I saw of her in the long trailer still rubs me the wrong way (too obviously screechy and spastic), but I'm loving Lee Min Ho's General Choi Young. Love his character, his delivery, and his story line, therefore I'm in come next Monday when it premieres. What can I say? I love me a hot guy in all-black.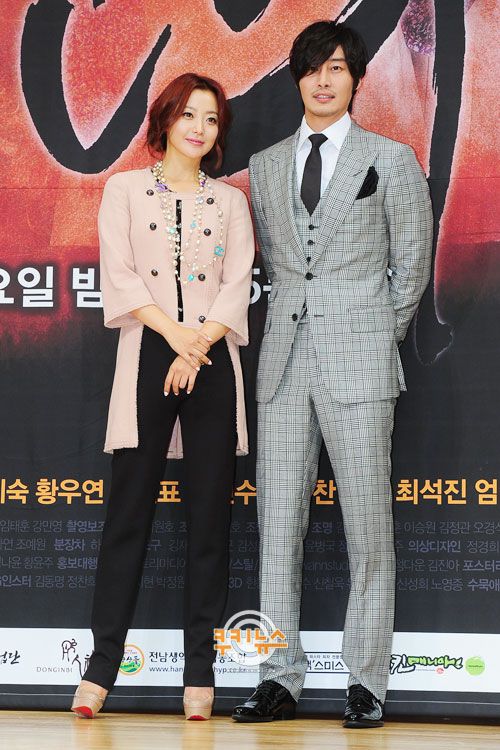 6-minute trailer for Faith:
© 2012, ockoala. All rights reserved.