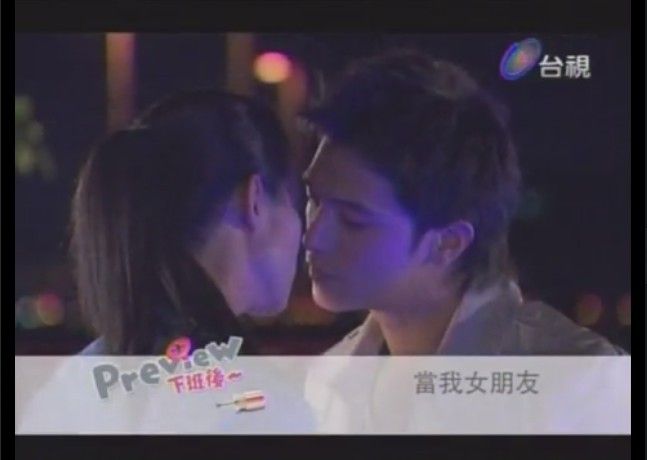 Episode 16 of Miss Rose was all sorts of wonderful, and the preview for episode 17 looks equally as amazing. We're getting a public declaration of love! Woo hoo, who knew Mr. M&A genius who never expressed any interest in the romantic side of things could turn out to be so ridiculously romantic when he met the right girl. Sorry Vivian, you gotta go find a hole and crawl in there now. I do not feel bad for you in the least to have your ex-boyfriend making it known to the entire world that he's dumped you and moved on. The stunt she pulled to land Momma Guo in the hospital would be attempted murder in my book, changing out her meds so that she could swoop in and play savior and garner more brownie points. Once again, if she had behaved like a normal human being from the get go, none of this would have happened. That is why I really appreciate how the drama chose to portray Yi Chun, a man who accepts his own fault in losing his own happiness and comes back asking for another chance without resorting to underhanded tricks.
Quite the opposite, his mano-a-mano talk with Cheng Kuan in this episode was an honorable declaration of two truly remarkable men agreeing to let the girl decide where her heart lies. Much as drama watching has trained me to expect fisticuffs and giggle over male posturing, the lack thereof in MR is really yet another shining reason why this drama is such a satisfying watch. My favorite scene in this episode was the chat between Cheng Kuan and Si Yi as they walked to the Family Mart (yes, I have to call out that place since this drama shoves it in our face all the time). Si Yi went ahead and told Cheng Kuan that she liked him, and then honestly confessed her insecurity that she wasn't good enough for him and they didn't understand each other much. Cheng Kuan's recital of all the things he knows Si Yi likes was so sweet I melted into a puddle, and bonus points for him ending with "And I know you like Gao Cheng Kuan." I was wondering when fortune teller Lily would show up again and her interaction with Cheng Kuan at the hospital had me in stitches. MR gives me equal measure laughter and sweetness, what more could I ask for? Other than GIMME MORE!
Preview for episode 17:
http://www.youtube.com/watch?v=iHsC-KLaIEw
Crowd: "Say yes, say yes, say yes to him!"
Cheng Kuan: Luo Si You, will you be my girlfriend?
Vivian: Gao Cheng Kuan, this is too much! What do you take me for?
Xiao Ke: Sheng Jun, thank you during this time for trying so hard to bring me some warmth. Thank you.
Sheng Jun: Something happened! Our competitor just released a new product that is almost identical our LED wand.
President Jiang: Deputy General Manager Gao, how many more problems are you going to create for me? The investigation revealed that its your Secretary Luo that leaked the confidential information. Immediately take care of it and fire her.