I was going through my pictures this week and I came across this picture above from the pre-premiere press conference for the cast of King Flower. Either it was just a major coincidence or the cast knows something I don't, because the two couple posing above is the very ending I am angling for. If I don't get my ending I'll survive, but hot damn I really want that ending. After successive dramas where James Wen frittered away the goodwill I had for him since My Queen, he's back on top by showing me his earnest and easy-going side when it comes to acting. It's really not his fault his character arc is so weaksauce (all he needs to do is find a way to hold down a stable job, period), whereas Chris Wu gets a million and one ways to break my heart in each episode. When it comes to acting, Chris is batting home runs in every scene, whereas I feel like James hasn't found his groove yet simply because his character has no stakes. That looks to change soon as his character gets more involved in the main story with the land auction and Terry's tenuous tenure at the company tied to it. I actually want to see both men fight for Da Hua, though I'm not sure Terry will do so if he believes she loves Guan Jun and is just staying beside him out of obligation and loyalty.
After the slow farewell of the last crop of leading men from Taiwan dramas (Ethan Ruan, Ming Dao, Jerry Yan, Vic Zhou, Joe Cheng, et. al.), with the exception of Roy Qiu, there hasn't really been another breakout former second male lead that has really assumed the mantle of leading man comfortably. A few youngsters such as Chris Wang and George Hu are very promising, but acting-wise still lack punch and consistency. Watching Chris rise to the occasion here is truly satisfying, and James has been a drama staple for years and I love that he always gives it his all no matter the character. I sometimes wonder if Terry wasn't written as the male lead, and James turned it down since he's been playing rich confident types for some time now, so he wanted to play the rough-and-tumble neighborhood oppa for a change? As much as James is doing his best, there is nothing he can do if leading lady Nikki Hsieh has mindblowing chemistry with Chris (the kind where I want them to get a room and no need to come out and keep acting). So I am anxious and excited for what KF holds and as a treat during the wait, have some recent gorgeous pictures of them. Chris was just in Japan and filmed a tourism video there, while James celebrated his 35th birthday last month and had the pleasure of recording and releasing his first single called "Why Bother" as a subtheme song for KF. Check out pictures of Chris in Japan, the album covers from James' EP, and the broody official MV for the single.
I love how these pictures are the reverse of their images in King Flower – Chris is the casual boyish one while James is the suited mature one.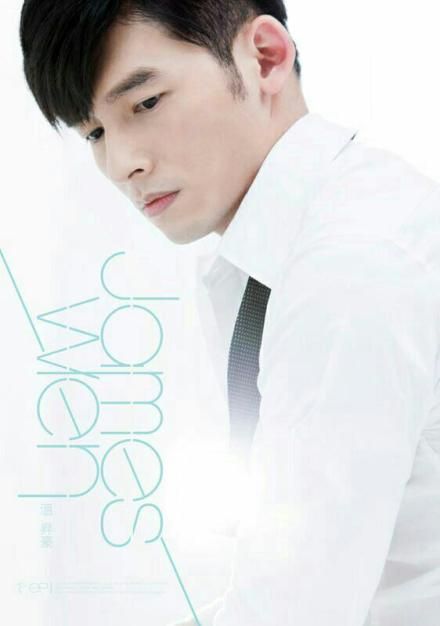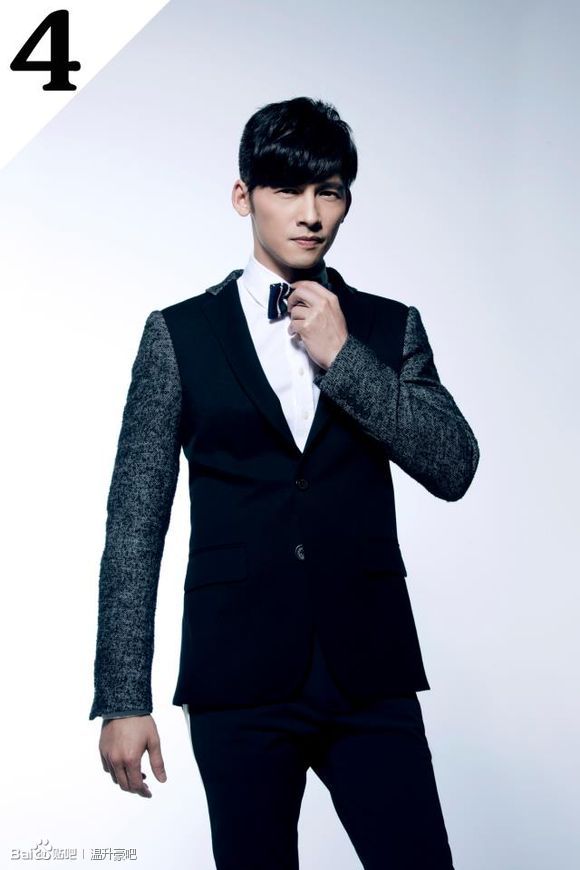 And as a bonus treat in case folks think I'm not loving James enough, have the just released sexy official MV from his first EP.
Official MV for "Why Bother":
[tudou id="JM2MU5sRz24″ w="650″ h="450″]