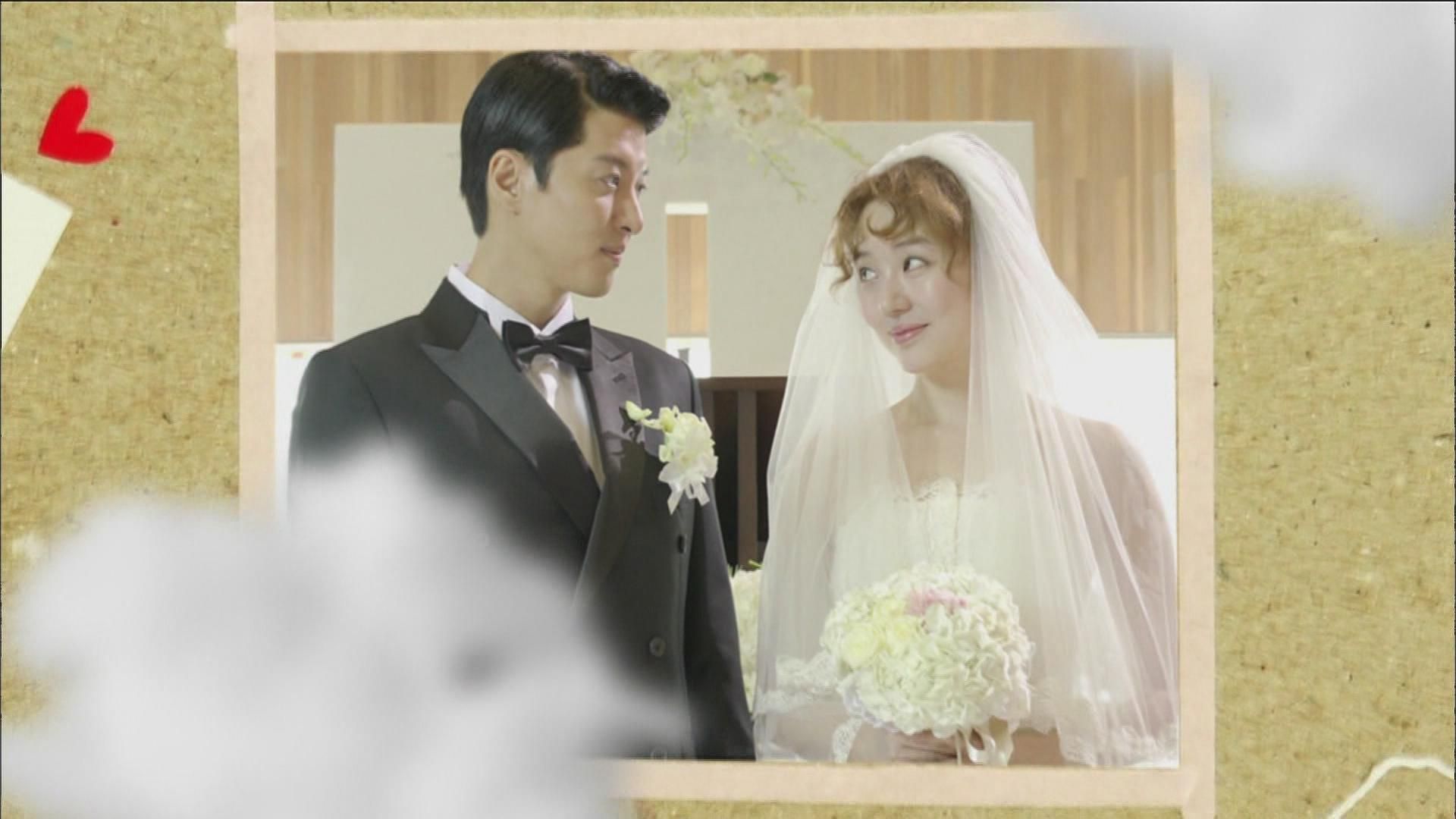 October is finally here in so many ways that make me happy. It brings my beloved Fall, the season of crisp air and a sense of melancholy after the overly brightness of Summer. In the land of K-dramas, this particular Fall has been shaping up for a collision of dramas big and small all getting ready to hopefully entertain us. It's been a very lackluster Summer for me other than the little drama that did it all Two Weeks. But Fall will bring the first genuine rom-com in ages in Marry Him If You Dare (Mirae's Choice) starring Yoon Eun Hye, Lee Dong Gun, Jung Yong Hwa, and Han Chae Ah. Are you excited? I'm totally stoked! It's like the Summer dramas were just the pre-season games and the regular season just over the horizon. MHIYD released its second teaser today after Monday's episode of Good Doctor and I'll analyze it piecemeal. In the first teaser, Mi Rae said Kim Shin played by Lee Dong Gun was the man she wanted to love and Jung Yong Hwa's Park Se Joo was the man she had to love. That was an articulate way to distinguish how those two men will affect her life choices. In this second teaser, KBS leaves behind the concept approach and actually shows scenes from the drama.
Mi Rae is an aspiring screenwriter while Kim Shin is an established announcer (i.e. news anchor). They have an angry-cute car accident meeting on the street. Future Mi Rae tells her younger self to trust that she'll introduce her to a good prospective husband, and all guesses point to Park Se Joo as the one future Mi Rae wants present Mi Rae to pick. Se Joo and Mi Rae appear to be fast friends since he offers to help her and even admits he's really a secret chaebol when she asks. I'm not seeing anything of concern about the set up or execution from this teaser, and Yoon Eun Hye appears to have chemistry with both her males leads. But all signs indicate Park Se Joo as being the prototypical second male lead who is nicer to the leading lady and is always there for her, but she can't help it and loves the grumpypants male lead. While I've done my share of second lead shipping, I doubt that'll happen here since Kim Shin is all sorts of my dish. He's principled and has a biting tongue so I can foresee lots of sparks flying arguments and run-ins with Mi Rae. But more important, I love that whatever he did or whatever happened in the future causes Mi Rae to want to not marry him, but my gut tells me this time travel do-over is only going to cement their relationship again and maybe avoid a future implosion. We'll know in two weeks when the drama premieres.
Second teaser for MHIYD:
Mi Rae: I'm just a creative writer. Please give me 10 minutes, other than this I have no other request.
Kim Shin: That is not what happened. I will continue to report.
Mi Rae: Ah, you are a YBS announcer?
Kim Shin: Yes, I am announcer Kim Shin.
Future Mi Rae: Didn't I say I'll introduce you to a good prospective husband.
Se Joo: Want me to help you?
Mi Rae: Park Se Joo, are you a chaebol?
Se Joo: Yes.