Empress Ki can be viewed as a glass half-empty or half-full depending on which side you want to throw your leap of faith. On one hand, there is established A-list actors Ha Ji Won and Joo Jin Mo playing the OTP in a mega sageuk written by the screenwriters of Giant and History of the Salaryman. On the other hand, this drama comes from the network that just aired the recent trifecta of sageuk suck in Goddess of Fire, Gu Family Book, and Horse Doctor, not to mention this drama is being directed by the dude who did Dr. Jin and Personal Taste. Let's not forget that novelization synopsis I translated last week showing that Empress Ki's true love in this drama is the Goryeo King named Wang Yoo (no longer the real historical figure of King Chunghye but not a fictional Goryeo king) and they have a child together, as opposed to history telling us Empress Ki had a son with her husband Emperor Huizhong of the Yuan dynasty. At some point the fictionalization of a real historical figure crosses the line so definitively and thoroughly it no longer bears any resemblance to person being dramatized, might as well just give everyone a fictional name rather than just turning King Chunghye into Wang Yoo. The cast held a press conference last week and I thought the black-and-white complementary sleek formal wear by leads Ha Ji Won and Joo Jin Mo made them look so good together. If only Ha Ji Won's dress was just a little bit looser on top, this is now the second drama press conference when she's worn a dress that I loved but just a size too small. This drama has a huge sprawling supporting cast, but only the leads as well as second leads Ji Chang Wook and Baek Jin Hee attended the press conference. A long 11-minute trailer was released that actually looks good, mostly because Ha Ji Won and Joo Jin Mo's characters are interesting right off the bat with a rather clever meet-cute and already showcasing fabulous chemistry together. Clearly this OTP is doomed since she ends up marrying Emperor Huizhong, but if this drama turns out to be watchable I'll be onboard for the entire long ride starting when it premieres on Monday.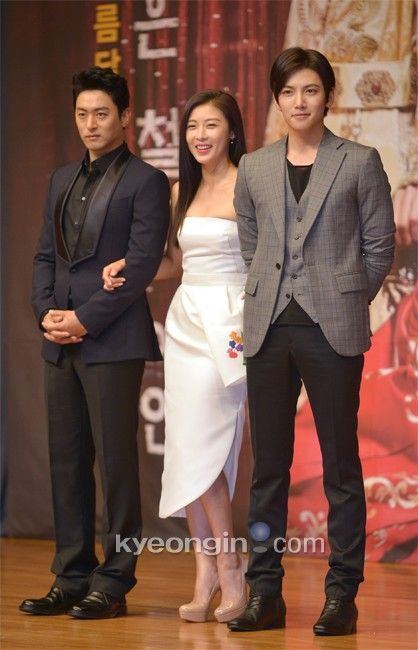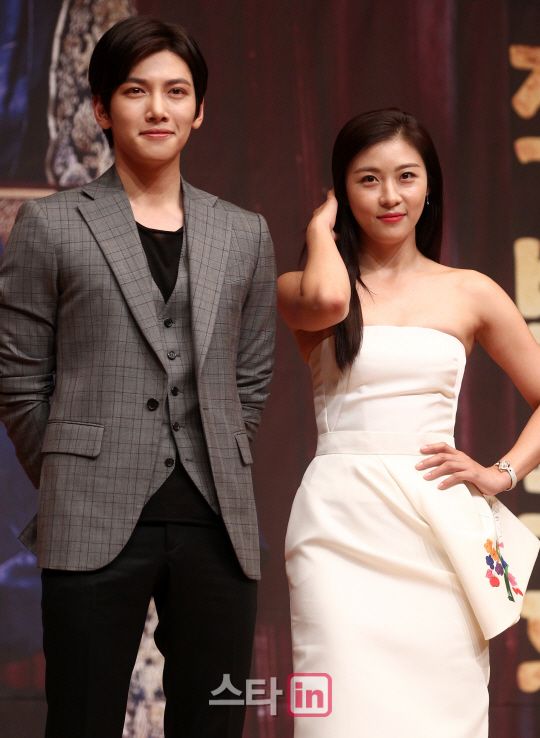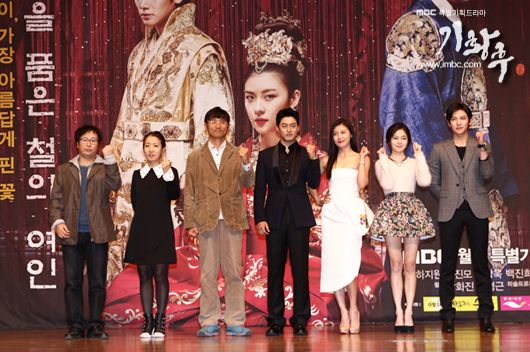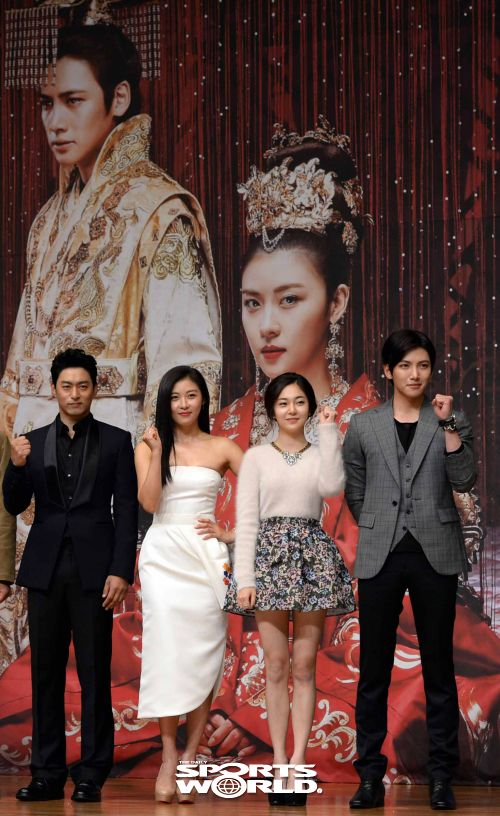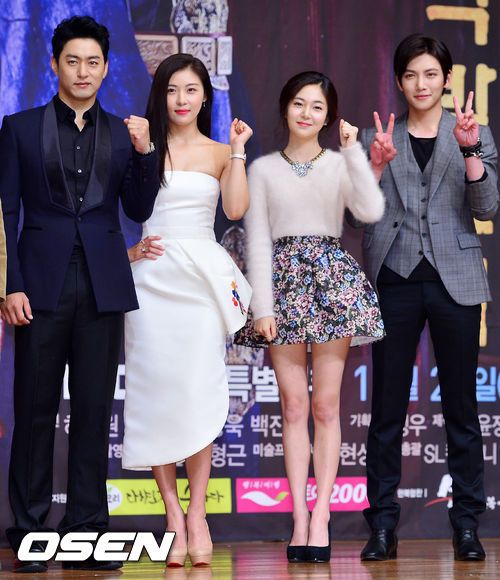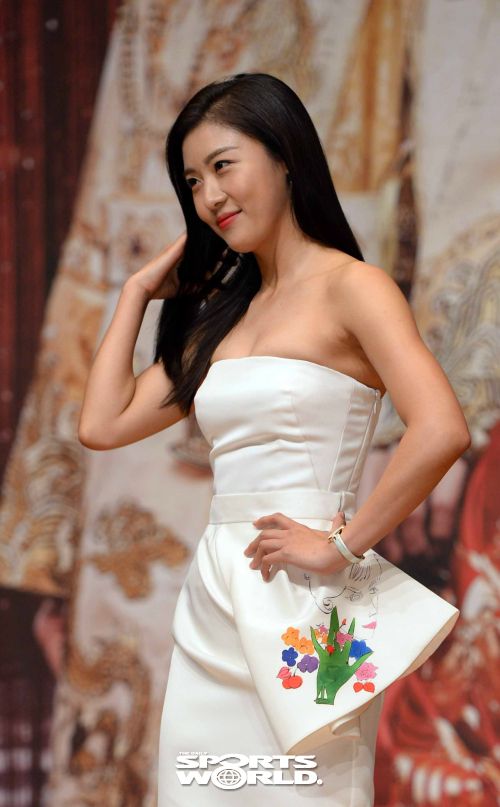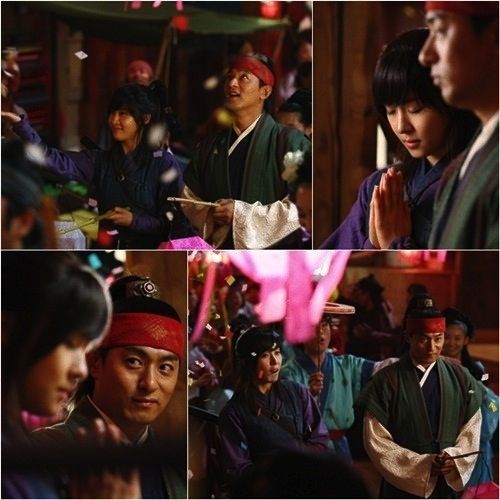 Written preview for episode 1:
It is the Yuan dynasty consort selection ceremony. Ki Seung Nyang (Empress Ki) takes Ta Hwan's hand (Emperor Huizhong), and looks over and meets the gaze of Wang Yoo (King of Goryeo) with unshed tears in her eyes. Years earlier, Seung Nyang and her mother are escaping to avoid being taking to the Goryeo palace as serving slaves. Her mother takes an arrow and before she dies, tells Seung Nyang that her father may still be alive and gives her a ring. Grown up Seung Nyang meets Wang Yoo, who suggests a drinking showdown before an arrow shooting contest……….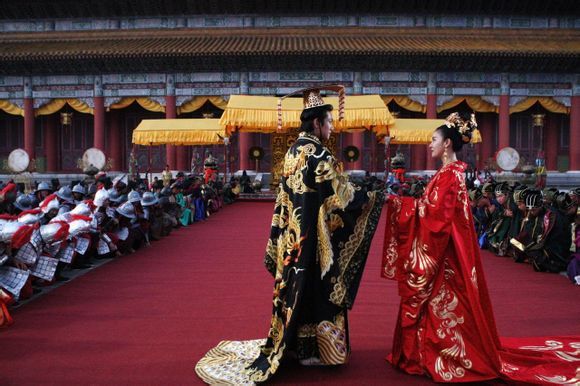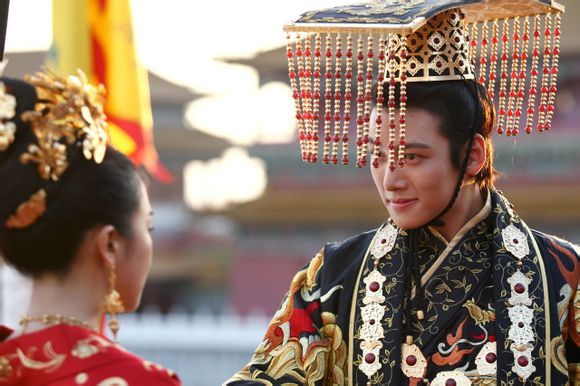 I cannot take Emperor Huizhong seriously AT ALL when he's a later Yuan dynasty Emperor and he's sporting the classic Han dynasty imperial bead curtain headdress. It's a good 1000 years earlier, costume designers!!! Giving him a non-Mongolian hair do is fine because holy gods is that an ugly style, but do not dead ringer copy a famous and instantly recognizable look from another dynasty wholesale. Make something up, it's not that hard, especially considering the drama just made up a love child between Empress Ki and King Chung.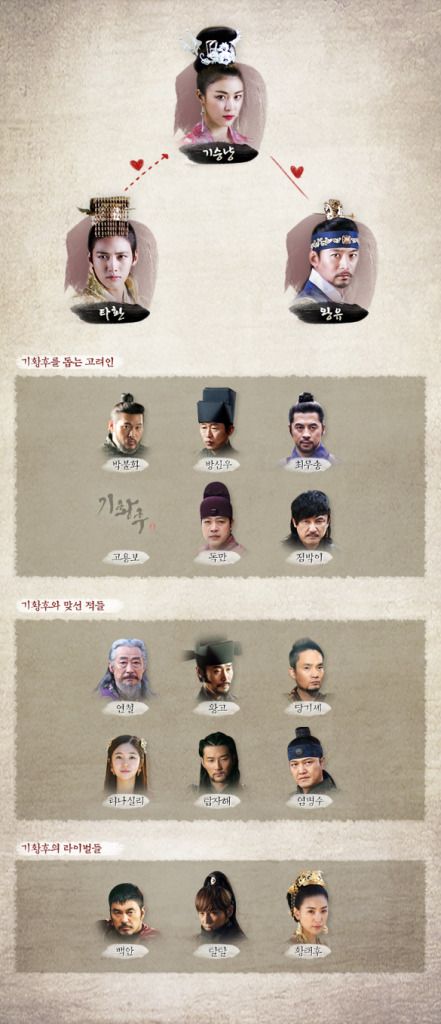 Long preview for Empress Ki:
[youtube id="V5wDijXnp-s" w="650″ h="450″]