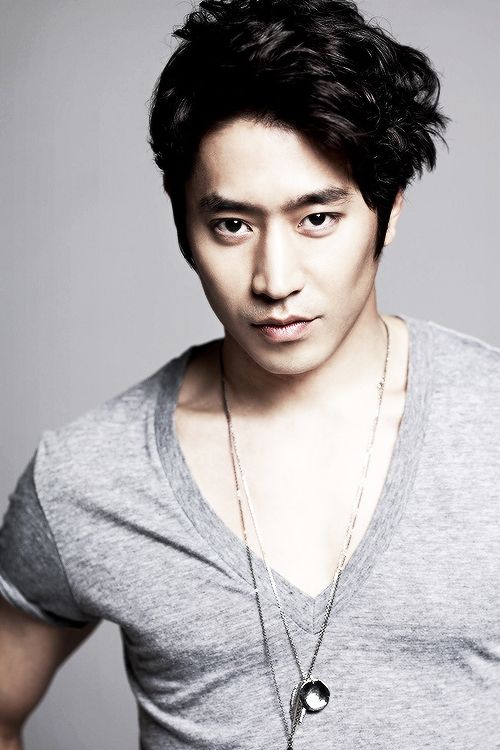 2014 is clearly the year that K-drama ripped a page from the fanservice-y TW-drama handbook and started reuniting famous OTPs to the delight of drama fans around the world. First came My Girl costars Lee Dong Wook and Lee Da Hae doing their darndest to elevate the makjang cray cray of weekend drama Hotel King, next comes Time Between Dog and Wolf cuties Lee Jun Ki and Nam Sang Mi donning a hanbok and time-traveling back to the late Joseon era for Joseon Gunman, plus we also have the double Jangs to look forward to with Jang Hyuk and Jang Nara parlaying their Successful Story of a Bright Girl camaraderie and chemistry to see if they are Fated to Love You. I thought a three-peat was already a pinch-me-am-I-dreaming moment but the reunion rush isn't ending yet as Shinhwa's Eric Moon has just been confirmed to reunite with his Que Sera Sera leading lady Jung Yumi in the upcoming KBS drama Discovery of Romance.
I know plenty of drama fans (myself included) is still dying for Eric to do a drama with Yoon Eun Hye after their X-Men chemistry and because she was supposed to be the leading lady in Que Sera Sera. Eric and YEH might still happen but I'm quite pleased Eric is dipping a toe back to dramaland with Jung Yumi and a great production team behind Discovery of Love, what with his major burn from his last drama Spy Myung Wol still lingering over him like the miasma of a really bad meal. Discovery of Love comes from the talented pen of the scriptwriter who wrote all three I Need Romance installments and centers around a furniture designer leading lady who searches for true love after the appearance of an ex-boyfriend back in her life. Eric plays the ex-boyfriend who is a successful and confident director of an interior design house. He wants to win above all else but when he meets his ex-girlfriend played by Jung Yumi is when he embarks on a journey in learning what is true love. It sounds all sorts of cliched but I love the pairing and have faith the scriptwriter can make it interesting and modern.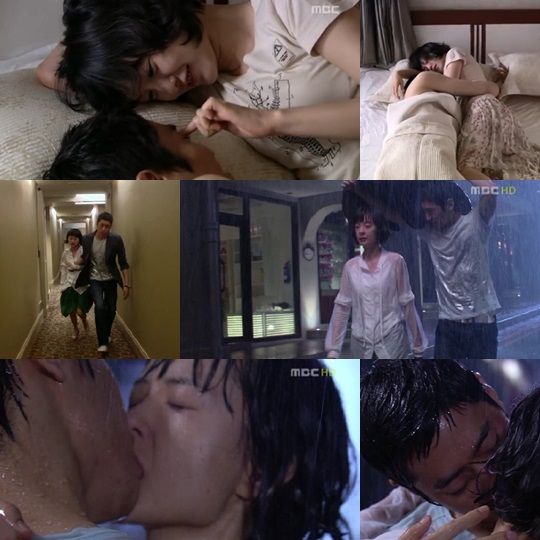 Que Sera Sera was so hot and steamy and complicated I'm still surprised it aired on a prime time major network. Love it and am hoping lightning strikes twice with these two. I am a little surprised Eric chose another KBS drama as his comeback after 3-years, what with Spy Myung Wol also airing on the network, but I guess one plagued production doesn't equal an entire network being condemned to failure. I just need Discovery of Love not to suck so badly because if Eric takes another long break after yet another failed drama it's going to be a blow for K-dramas since a fantastic, charismatic, and versatile actor like him isn't a dime a dozen. Discovery of Affection doesn't air until late August but I'm glad it's gotten its ducks in a row and inked the leads. It might also be a sign that the script is promising if Eric and Jung Yumi are willing to sign on this early.