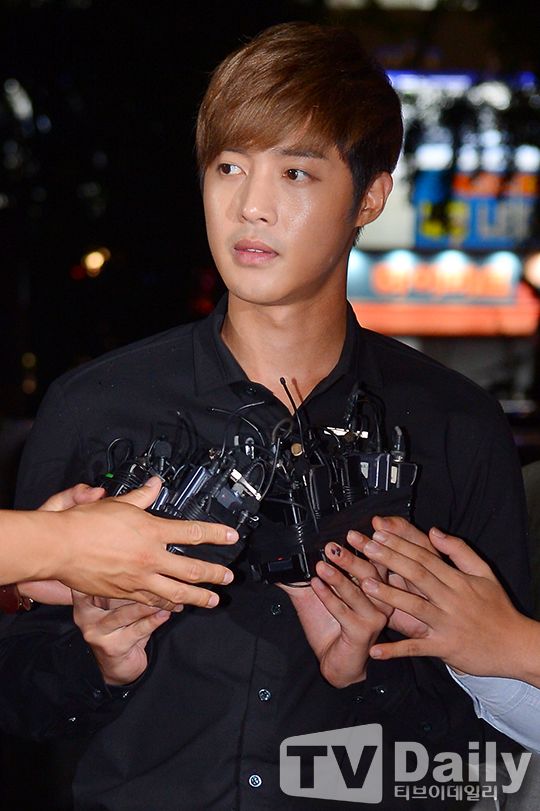 The month long personal turned very public legal matter between Kim Hyun Joong and his now ex-girlfriend "A" may be coming to an end. From the moment the shocking news broke that Kim Hyun Joong's ex-girlfriend had gone to the police to allege domestic violence against her, this case has understandably riveted K-ent due to Kim Hyun Joong's popularity as well as bringing to the forefront domestic violence which remains much too common in this modern day and age. We can put a man on the moon and reduce our lives to a little computer chip, yet some human beings still resort to basic brute force when it comes to having a disagreement. Today Kim Hyun Joong released a very public apology to A on his social media account, an act of contrition that may or may not have included actually apologizing to A in person first.
I hope he did that, any apology needs to be delivered to her personally before it's presented to the public. The apology is short and Kim Hyun Joong takes full responsibility for hurting A mentally and physically in the past. He also admits he dated her for two years by saying "the girl I loved for two years", which further makes the Keyeast official statement laughable in yet another falsehood in claiming that Kim Hyun Joong and A only dated for a few recent months. A's lawyer has said last week that she wants him to accept all responsibility and apologize, and if that happens she will consider withdrawing charges and having the case dismissed. Kim Hyun Joong's lawyer said today that with this apology A will withdraw her case but A's lawyer countered that the decision to withdraw the charges hasn't been made yet and A will need to review the apology and decide if Kim Hyun Joong is sincere or not. You can read the full apology below and decide for yourself.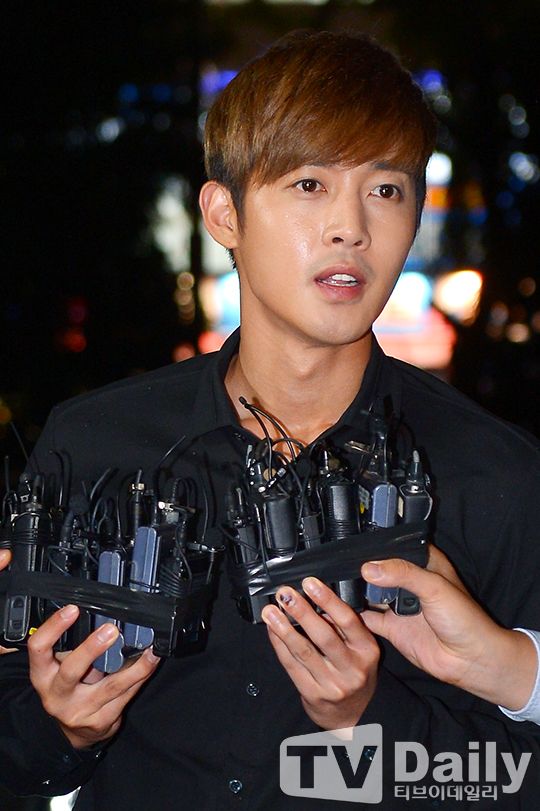 "Hello. I'm Kim Hyun Joong. This matter has hurt a girl that I have believed in and loved for two years, both mentally and physically. I am really sorry. I have done what a man should never do and feel very ashamed. This matter is completely my fault and there is no reason for her to be criticized and blamed. I once again apologize to her, as well as her family and friends. More than anything, I hope she will accept my apology and forgive me. I will learn from this and strive to live my life with more consideration and in a positive way."
If Kim Hyun Joong wasn't a public figure then this matter would not be fodder for public discourse and two people involved in the incident will have to hash it out. But he is a public figure and understands that his actions would subject him to scrutiny in a way that our next door neighbor married couple's physical fight would at most get only the street buzzing about it. I think this matter will be resolved soon either in a settlement or A simply lets it go after getting an apology that she wanted from Kim Hyun Joong. Whether his career continues on as is in Korea and/or overseas, only time will tell.