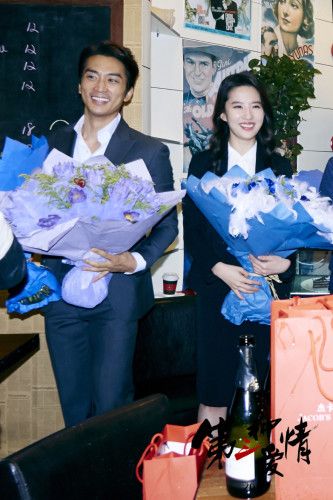 Time just zoomed right by for Song Seung Heon's long stay in China to film the romantic melo C-movie The Third Love. Costarring C-actress Crystal Liu, a certifiable screen goddess that has yet to breakthrough on the acting front, Song Seung Heon might've lucked into working with his opposite gender C-counterpart in producing double the pretty onscreen. The movie is based on the same name C-novel and describes the love between a high powered female lawyer and the rich CEO who hired her to litigate a case for his company.
They fall in love but he's stuck with a rich fiancee he can't get rid off and the female lead's younger sister is also obsessed with him, hence her romance is described as the third love meaning she's basically the third wheel. The plot sounds extremely cliched and probably will make me want to headdesk if she doesn't end up with him because of her crazy little sister's one-sided crush or if the rich fiancee uses suicide to pressure him into marry her, or some equally lame shit move like that. Here's hoping this movie turns out watchable because the two leads are really really gorgeous to behold together.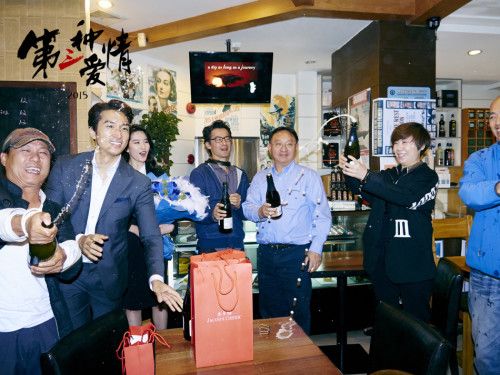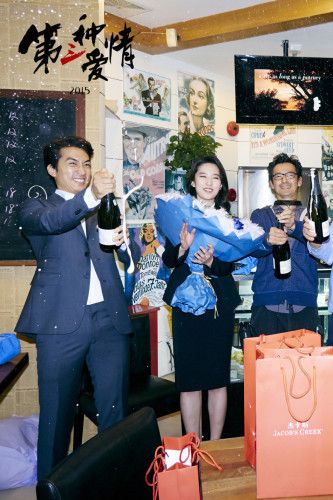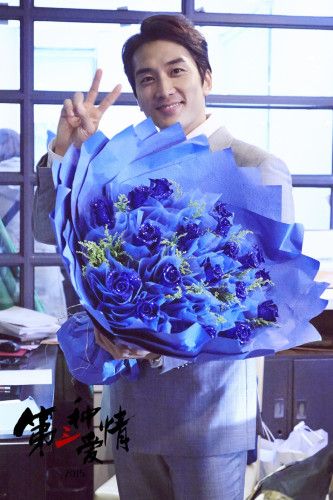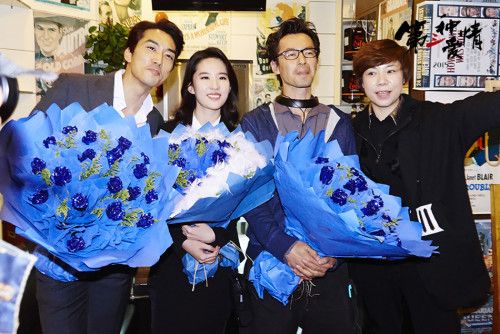 Even though this is a C-movie, in addition to the main lead being a Korean actor, the director is also a famous Korean Lee Jae Han who directed Into the Fire and A Moment to Remember. AMTR is one of my favorite movies and the lovely directing manages to turn maudlin terminal illness into epic romance fodder. On an unrelated note, I can't get over the Rain-Crystal-Tae Hee-Seung Heon foursome connection – Kim Tae Hee worked on My Princess with Song Seung Heon while she's dating in real life Rain, while Rain worked on the C-movie For Love or Movie with Crystal, who then moved right into filming The Third Love with Song Seung Heon. Maybe Crystal and Kim Tae Hee can do a lesbian romance movie next while Song Seung Heon and Rain need some bromance road movie to tie their interwoven web all together.