There are stories so profound that it is imprinted in the heart. Such is the novel (and later movie adaptation) of the C-novelist Yu Hua's most famous work To Live. I was so awestruck and emotionally devastated after watching the Zhang Yimou directed movie that it took me years later to get up the courage to read the novel itself. It's both emotionally gutwrenching and uplifting in ways that never feel exploitative. With that said, I've been circling the wagons over whether to read Yu Hua's second novel Chronicles of a Blood Merchant for years now, never getting up the courage to tackle something I know will move me while battering my heart.
The novel has gotten a K-movie adaptation coming out next year starring Ha Jung Woo and Ha Ji Won and the movie recently wrapped filming and will head into post-production. Ha Jung Woo will be taking on two more hats in addition to being the titular leading man, he wrote the screenplay adaptation and is also the director. The A-list movie star power of both leads managed to land a huge supporting cast for the movie with many top stars doing cameo appearances such as Joo Jin Mo and Yoon Eun Hye. The first movie stills are out and this movie has award bait stamped all over it.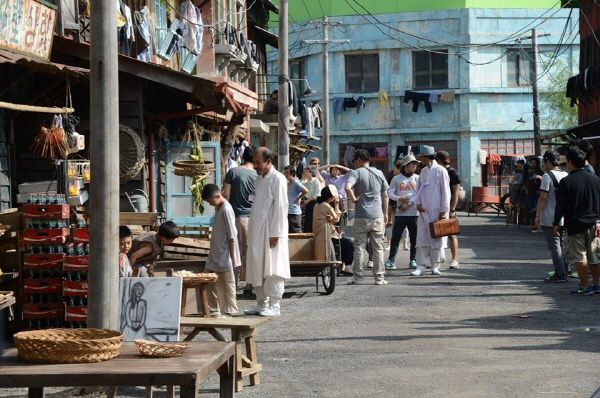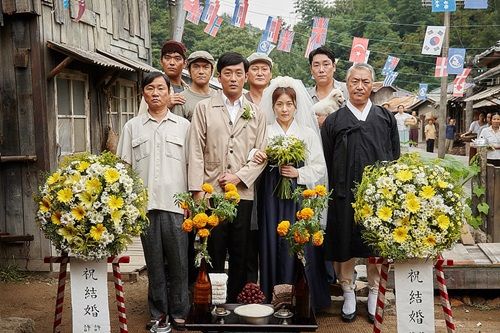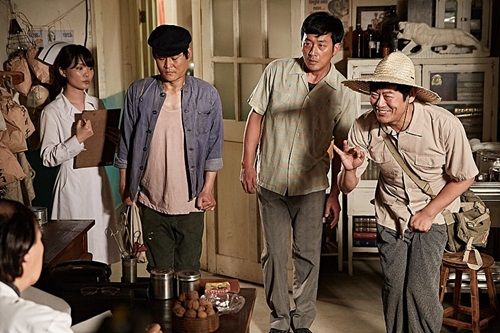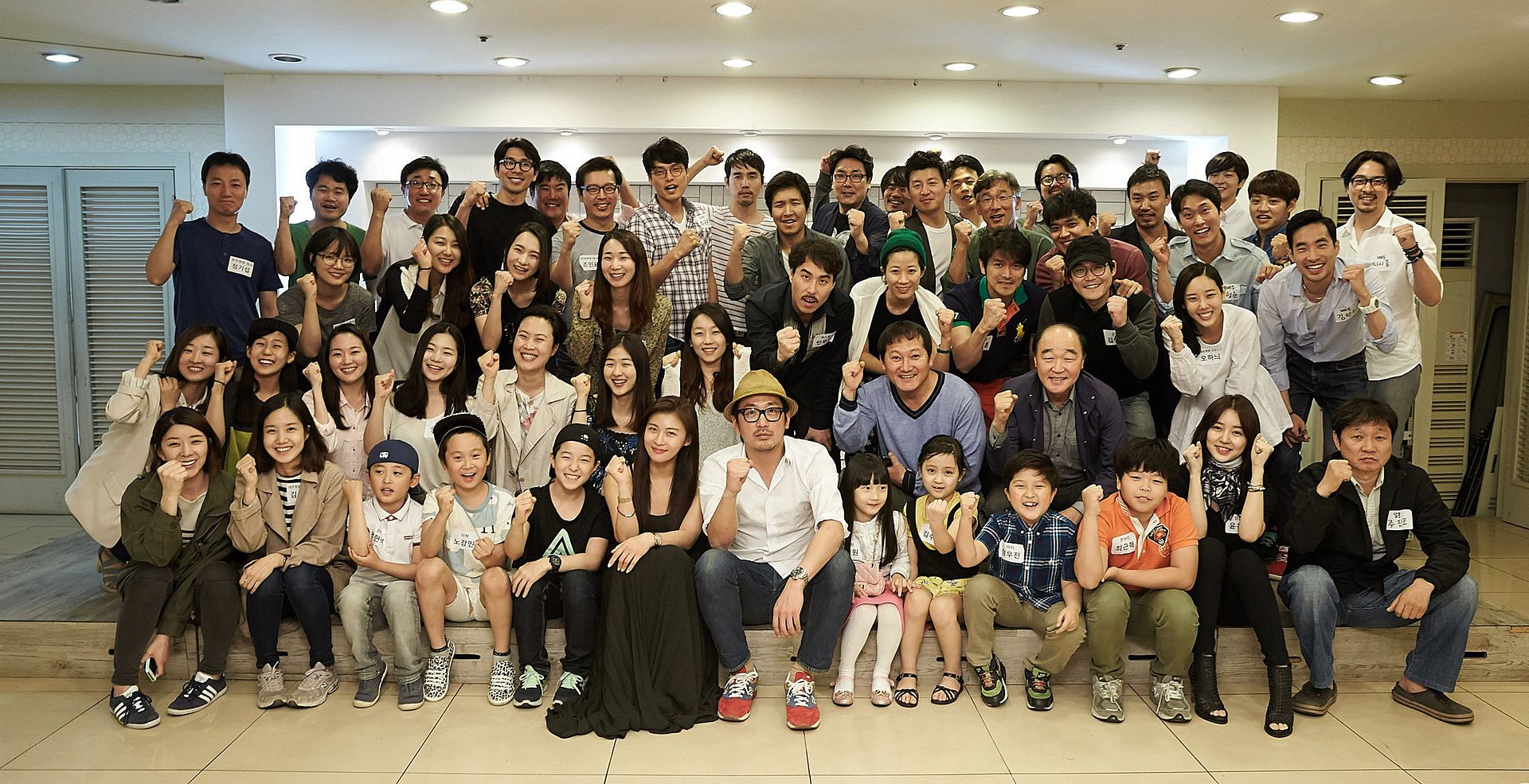 In the film wrap pictures above, a lot of the big-name cameo actors and actresses are in the pic so see if you can spot some of them based on the cast list below.
Ha Jung Woo as Heo Sam Gwan
Ha Ji Won as Heo Ok Ran
Jang Gwang
Jeon Hye Jin
Sung Dong Il
Jung Man Sik
Cho Jin Woong
Joo Jin Mo
Lee Geung Young
Kim Sung Ryung
Kim Young Ae
Kim Sung Kyun
Kim Ki Cheon
Yoon Eun Hye
Hwang Bo Ra
Kim Byung Ok