The first stills are out for the upcoming jTBC drama Falling for Soon Jung (Falling for Innocence) and I would have honestly forgotten about this drama if I hadn't run across these stills. Goes to show dramas really need to keep pace with promotional material. It's a bit early yet for this drama to be gearing up since it's scheduled to take over the time slot from the sageuk Maids, which airs on Fri-Sat, but that drama had to take a month long hiatus due to a set fire tragedy and recently just started airing again.
This means Falling for Soon Jung will hit the air sometime in March rather than February, which doesn't bother me and truth be told filming early is never a bad thing. The drama stars three leads I like whenever they play suitable roles, namely Jung Kyung Ho, Kim So Yeon, and Yoon Hyun Min. I've got a gut feeling this one just might work on their chemistry alone despite the rather ho-hum plot synopsis. On top of that there is the visual incongruity of seeing kick-ass Shi Hyun and Yeon Soo from Cruel City and Seon Hwa from IRIS in a warm romantic drama about cellular memory.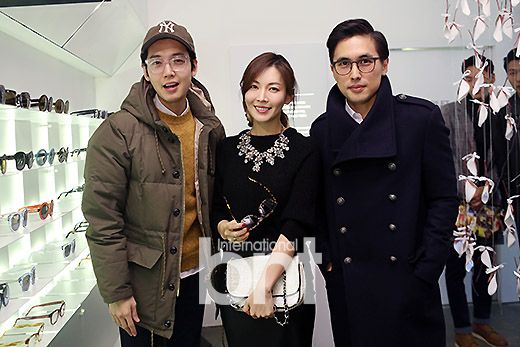 Not sure if Jung Kyung Ho got any feedback from real life girlfriend Sooyoung when it comes to taking on a drama role where the lead character falls for another due to an organ transplant's lingering cellular memory. Sooyoung's My Spring Days was an unexpected success despite the resemblance to Summer Scent so it's not all doom and gloom for Falling for Soon Jung. The drama is about Jung Kyung Ho's investment banker shark who gets a organ transplant surgery and becomes a warm hearted man who ends up falling for his long suffering secretary who has always been by his side. I'm rolling my eyes as I type this but I think the three leads are so talented, especially in unexpected ways, that I'm willing to give this drama the benefit of the doubt.