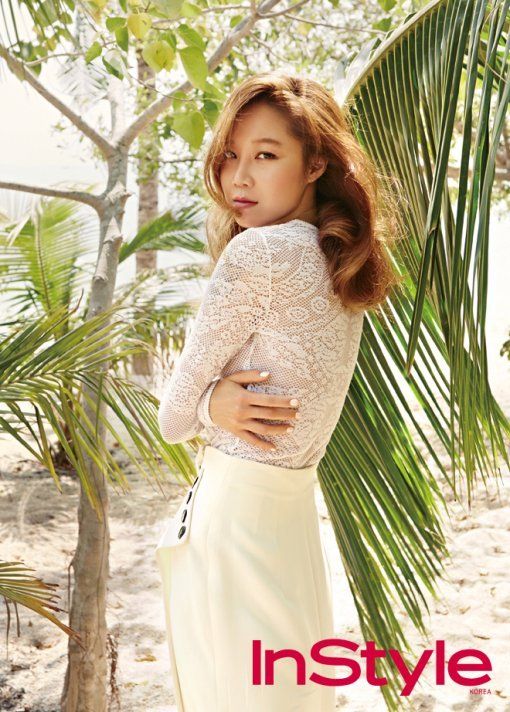 This drama line up just went from woah to WOAH in the span of half a day. I said before that the casting for upcoming KBS Friday night drama Producer appears to be going at lightning speed, which goes to show how much attention KBS is lavishing on this project as well as how much clout screenwriter Park Ji Eun has these days after penning You From Another Star. Hot on the heels of revealing singer-actress IU in talks for one of the female leads, today comes news that veteran leading lady Gong Hyo Jin is likely joining the drama to round out the four main lead cast.
The drama sounds a lot like On Air, set in the behind-the-scenes entertainment world and having a two male lead, two female lead structure. The age bracket of all four On Air leads were the same but here there will be Cha Tae Hyun and Gong Hyo Jin playing ten year veteran PDs while Kim Soo Hyun is a rookie PD to have a loveline with IU's child star turned top singer. The drama will be a first of its kind, being produced by KBS's variety show department and directed by two veteran KBS variety show PDs. I'm a little (a lot) confused on what to expect but with the lackluster fare these days might as well be game for a surprise.
Gong Hyo Jin's character is described as a veteran female PD of music shows, one of the few in the industry and when she started out as a rookie was a high flyer with a lot of potential and expectation placed on her. In the ten years since her personality has been polished by the grind of working in the industry. She's since been overshadowed by the hoobaes coming behind her but still has quite a sharp personality, saying what she really thinks even in front of her bosses, and wanting to hold onto the authority she still wields. With so many big names openly known to be in talks for this drama, and none have come out and refuted the casting offer reports, I'm betting money this is the final line up for Producer. The drama starts filming next week with an eye towards a mid-April premiere on KBS Friday-Saturdays, taking over a current time slot occupied by a variety show.