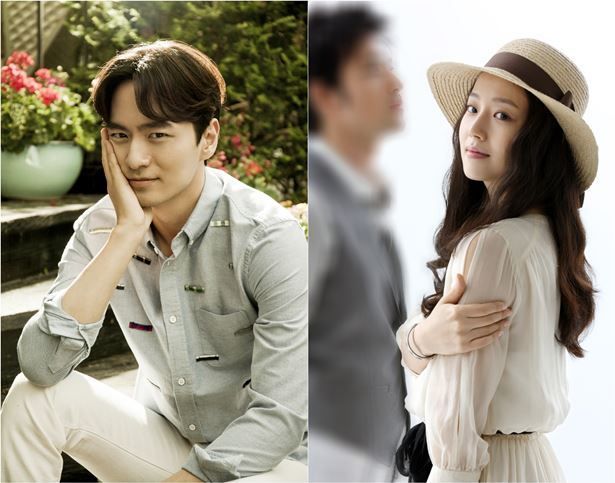 This has been a good week for Moon Chae Won, in the span of days she got not just one but two male costars for her upcoming SBS drama Goodbye Mr. Black, and even better is that neither is a losing proposition. Talk about win-win for Ms. Moon. Lee Jin Wook isn't letting one stinker of an SBS drama dissuade him from doing another drama for the network again, and really who can fault him for wanting to just move on from the PPL-laden mess that was The Time I Loved You. He'll be the titular Mr. Black to Moon Chae Won's sweet healing leading lady in this revenge noir manhwa adapted into a K-drama.
One thing I like a lot about Lee Jin Wook is his diversity in choosing dramas and roles, just taking his last three dramas he did sageuk with The Three Musketeers, time-travel intensity in Nine: Nine Times Travels, and even tried his best to make a half-baked romance drama work in The TIme I Loved You. Add to it turning into the K-drama version of The Count of Monte Cristo, and I'd say it's going to be interesting to see him bring the angry bitter intensity. Luckily his character is fated to meet the right girl to help him work through his demons, and maybe even lend a helping hand to his revenge plot.
In addition to Lee Jin Wook joining Goodbye Mr. Black, the drama is in talks with Song Jae Rim as the second male lead and he's positively considering the role. It's a high profile prime time drama, and with his rising recognition thanks to his stint in We Got Married, this would be a drama with solid potential to join. Lee Jin Wook's character is a Navy Seal Team member that conducts underwater demolition missions, and one day he's cruelly betrayed by his best friend and loses everything. He decides to get revenge and pretend marries Moon Chae Won's character to further his plan, but her rough and tumble but optimistic personality helps heal his emotional wounds. Song Jae Rim is playing the editor of a small magazine publication who likes writing positive articles and believes in the power of the masses over the power of the law to get justice. He's got all the attractive features but isn't interested in women and focuses on his career.