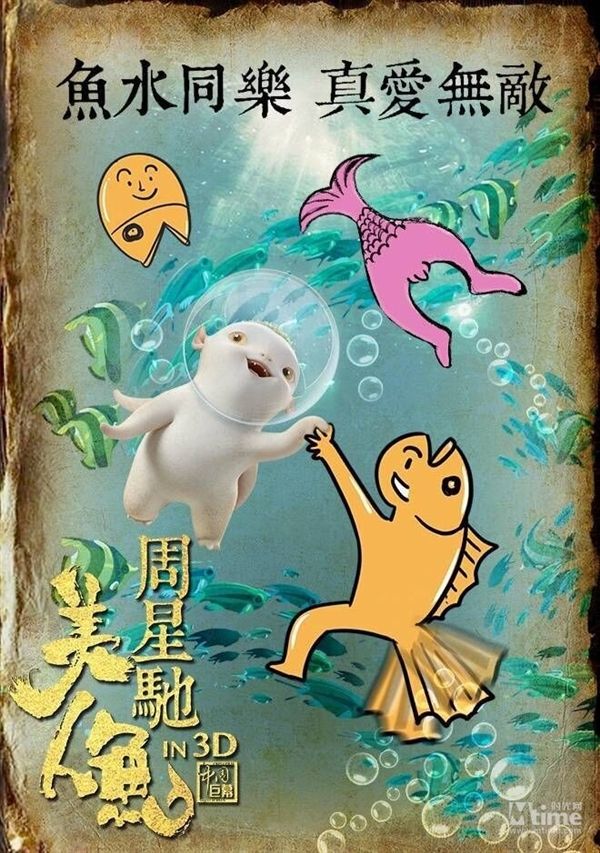 I'm loving this sweet and classy trend in Chinese cinema, which I first saw last summer but may have started even earlier than that. HK actor-producer-director Stephen Chow's top secret new movie The Mermaid premiered over lunar new year weekend in China and proceeded to shatter all premiere weekend records by a long shot. I figured it was only a matter of time before the movie vied for or broke the record set by last summer's smash hit fantasy period movie Monster Hunt, which after 58 days in theaters became the top grossing movie of all time in Chinese box office.
I adored Monster Hunt, it's adorable and funny and fast-paced, nothing intellectually stimulating but fantastic to watch with family, especially with kids. Haven't watched The Mermaid yet but the hordes stampeding to the theaters means something, and in this case a brand new record. After just 12 days in theaters, The Mermaid is now the top grossing movie in China of all time, with Monster Hunt now taking second, and Furious 7 rounding out the top three. Monster Hunt graciously passed on the throne with three adorable spliced congratulatory posters to The Mermaid, featuring Monster Hunt's cute demon Huba hanging in the ocean with half man-half dish merpeople as drawn by one very dense police officer as an inside joke. 
I love this gesture so much, classy and charming in one fell swoop. I remember Lost in Thailand did the same when Monster Hunt broke its record as the highest grossing domestic movie.