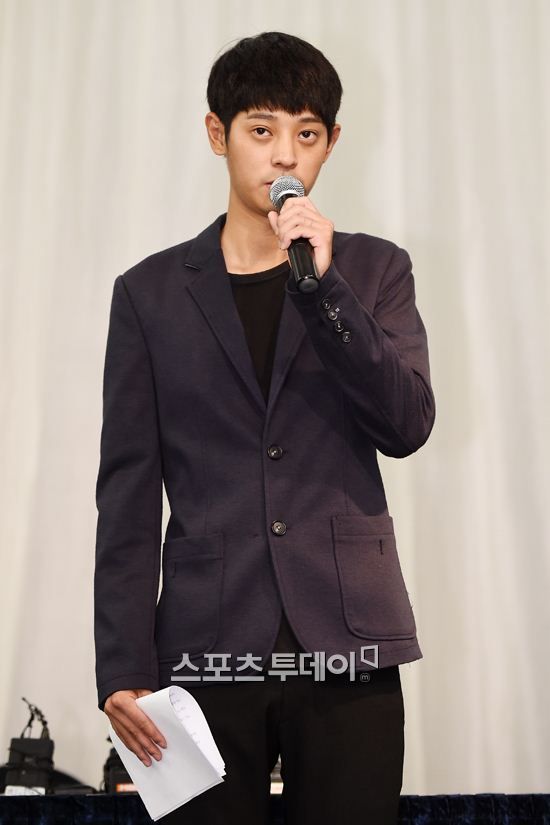 Fall officially arrived last week as the summer of 2016 bid adieu, and with it I was hoping K-ent's summer of male stars behaving badly scandal was also over. I hoped too soon as this weekend the Korean media found itself reporting on yet another sex scandal headlining a male celebrity. Singer and variety star Jung Joon Young is facing a sexual harassment allegation, not sexual assault as initially reported, for making a sex tape with his now ex-girlfriend without her knowledge or consent.
She filed a report with the police who are now investigating it, but afterwards she withdrew the charges and filed additional reports asking that the investigation be stopped. Jung Joon Young held a press conference immediately after news broke and explained that the sex tape was made when the couple was dating and with her consent, but after a particularly bad fight she went to the cops and filed charges for sexual harassment in making the sex tape. Jung Joon Young bowed deep at the end of the press conference and apologized for causing a big scandal with his actions.
If the ex-girlfriend withdrew the charges then there really is nothing legally worrisome for Jung Joon Young, but telling the stuffy Korean fans that he made a sex tape, which indicates he's sexually active and quite adventurous, will clearly have long lasting ramifications on his industry reputation. Only time will tell if fans brush this aside as a harmless peccadillo or mars his appeal for the long run.