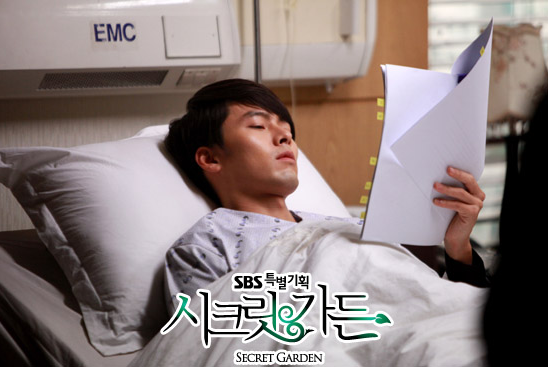 It appears that Secret Garden will wrap up this weekend in a flurry of viewer interest and pop cultural supremacy in Korea. A big congrats to the SG team (cast and crew) for working so hard on this drama. It's no secret that it was a grueling production, and I'm just relieved that it was so well-received because so many of my favorite stars will be recognized for their performance in SG. Onward to the final spoilers I will be bringing for this drama.
Written preview for episode 19 of SG:
Ra Im walks forward a few steps, then turns and beckons to Joo Won. Joo Won looks at the adorable Ra Im, and cannot help himself, running forward and offering to drive her home. Ra Im chides him for taking his time to come over – he should have run to her immediately. She asks Joo Won for the car keys, telling him that there is an important meeting, so she will drive the car. Joo Won doesn't know how to react to Ra Im….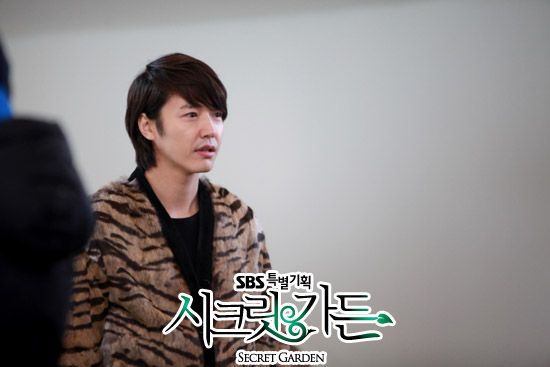 Written preview for episode 20 of SG:
Director Park sits across from Joo Won, with a nervous expression on his face. Joo Won has an impassive expression towards the nervous Director Park, and tells him that Joo Won will install Director Park in the second most powerful position at the company, in return Director Park will help guide Joo Won at work.
Oska is suffering under Sun's rigorous training regimen. Seul comes to hand Oska his upcoming schedule. Sun asks Oska to go do something for him. After Oska leaves, Sun and Seul start to bicker….
My Thoughts:
My views on SG remain the same, but it's easy to happily acknowledge that SG was definitely a mania drama, garnering both ratings wins and cultural zeitgeist. I just want Binnie to sleep and eat for the next two months before he enlists in the Marines (OMG, hottest Marine on the face of the planet).
And I just have to say this again – the written previews for SG were the absolute most useless and random preview writing I have ever seen. Just one step above gibberish, and totally pointless in either spoiling an upcoming episode or sharing any information of importance. I think the preview writer for SG was in a semi-comatose state during the entire run of this drama.
[Credit; written previews released by SBS, translated into Chinese by Baidu Secret Garden bar, translated into English by me]