I noticed recently that I've had quite a lot of change of hearts about certain TW- actors and actresses I wasn't very keen on in the past, once I got past my initial apprehension about their acting and actually picked a good drama of theirs to watch. The list is pretty endless – Mike He in Sunny Happiness, Cheryl Yang in Zhong Wu Yen, Rainie Yang in ToGetHer, Ethan Ruan in My Queen, et. al. At this rate, my roster of beloved stars will grow so big I can scarcely handle it. One only has a limited amount of time per day to fangirl, you know.
Now that I've added so many stars to my like portfolio, I get super excited when I see upcoming collaborations, or even ad campaigns. Rainie and Ethan, along with other stars, are part of the Adidas athletic gear campaign, and for some reason I'm really amused by these stills. I can't tell if Ethan and Rainie are photoshopped into the snowy background, and how the heck they struck their poses. Tres chic in a snerky way, which I like. And I'm eyeing Rainie's white parka for my Winter 2011 wardrobe.
I don't know why, but Rainie totally reminds me of Bambi prancing through the wooded glen in that shot.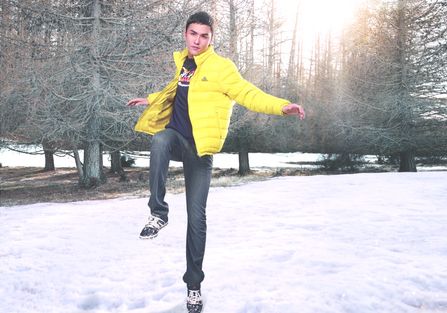 Ethan is so pretty, but by jove is that an awkward position to hold for a picture.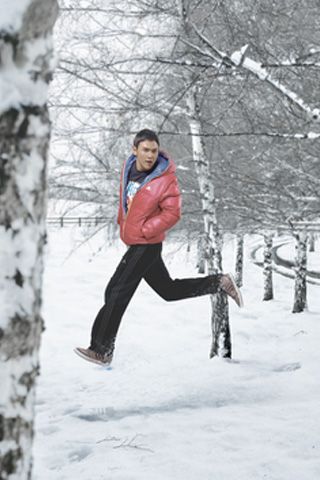 Is Ethan looking back to see if the big bad wolf is chasing him? Hee. Run, Ethan, run!
Up next for Rainie is the TW-drama Drunken to Love You, while Ethan is in martial arts training to prepare himself for his upcoming C/HK-movie The Flying Guillotine.