It's official: Material Queen is the TW-drama equivalent of Firefly. No wonder I am so taken with this drama, and so damn appreciative and protective of it. Almost a decade later and I'm still stinging with the pain of what Fox did to the crew of the Serenity, allowing one of the best shows EVER on network television to get slaughtered in a Friday night time slot with zero marketing and a slapdash explanation of what's to come. MQ cannot find an audience because it doesn't have a premise that is easy for TW-viewers to digest and there are no big TW-acting stars in it.
I refuse to let it go quietly into the night, because it's just that good of a drama to be ignored. The conversations. The understanding. The barest hint of scratching the surface. This drama has it all, and sometimes I'm just overwhelmed by what I'm watching. The directing continues to be top-notch, the music is simply breathtaking in every scene, and Lynn Xiong already has my nomination to contend for this year's Golden Bell Best Actress. I realized that my MQ recaps are getting to be as long as the one for K-dramas, and that just means this baby is the real deal in terms of meaningful dialogue and thoughts to ponder afterwards.
4 Carat:
Peter meets up with Chu Man at the casting after bringing her a change of clothes. He notices she's sick and tries to convince her to go see a doctor instead of staying for the casting. Even though today's casting is to showcase the onsen amenity at the new luxury complex, in actuality the models will be bathing in freezing cold water sprinkled with dry ice to create a faux steam effect. Peter says Chu Man will die if she gets into the freezing water in her current state.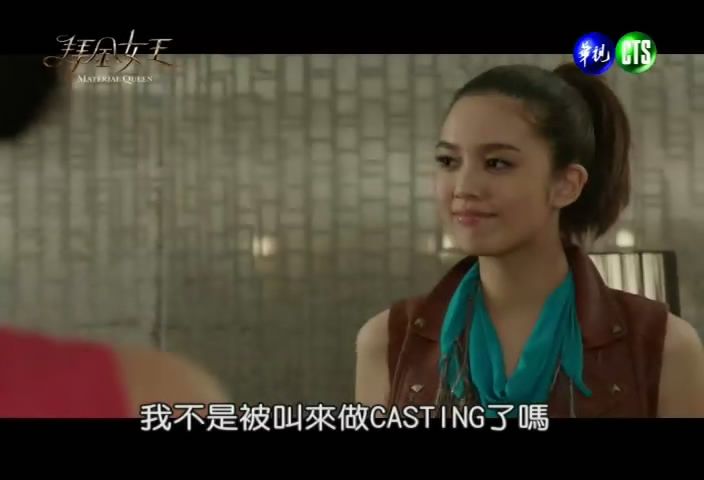 Sasha sees Chu Man and wonders why she has a right to be here. Chu Man lords it over Sasha that it was just a rumor that she got frozen by the agency, since she's been invited here. Sasha thinks Chu Man ought to sincerely reflect on her transgression in Paris and not attend a casting today solely to trap another rich man.
Chu Man notices a bruise on Sasha's arm covered by concealer and taunts her for getting liposuction to prep for today's casting. She tells Sasha to stop worrying about her, and pay more attention to herself. Sasha is pissed, announcing to the sniggering models that whatever she does is because she wants to succeed in becoming the Top Model, not to sleep with dirty old men. Chu Man has no ready retort for that, and she looks over at the box of dry ice.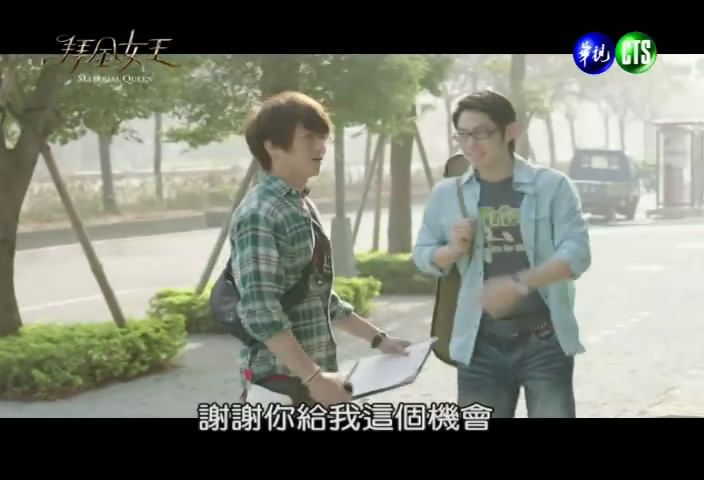 Jia Hao rushes to meet Mai Long, who is the director for this casting and allows Jia Hao to be a set runner for the day and earn some money. Jia Hao worries that the models bathing in dry ice will suffer but Mai Long says it's their job to suffer. They can't bathe in real hot water because the steam will fog up the camera lens, so it has to be faux-steam.
Jia Hao and Mai Long walk into the set and run into all the models, including Chu Man and Peter. Everyone recognizes Jia Hao as the fake William Norman. Both Chu Man and Jia Hao are horrified while the other models snark at the upcoming show to be had. Mai Long says that Chu Man is the woman responsible for Jia Hao's current fate, and he'll make sure she "pays" for what she did to his friend.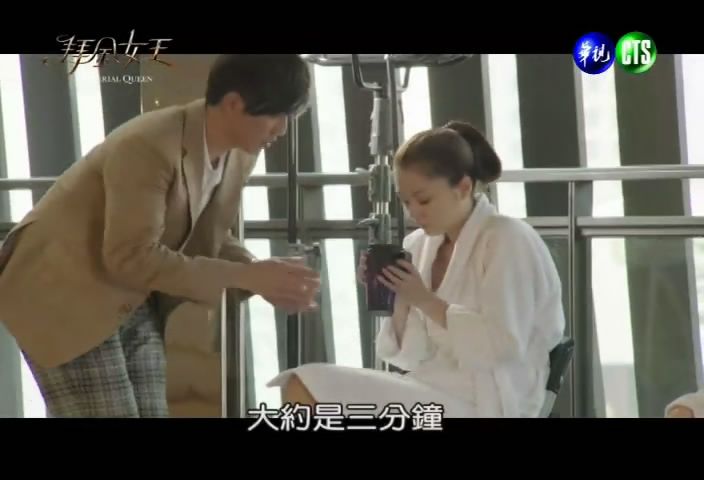 Mai Long tells the models what the performance is required of them – they need to film for three-minutes in the freezing water and act like they are in warm bliss. All the models deliver the performance one-by-one. Peter gets Chu Man something warm to drink before it's her turn. When it's Chu Man's turn, and she gamely gets into the water.
Peter notices after awhile that it's beyond three-minutes, and Jia Hao overhears that Chu Man is sick as a dog but would rather die than not do her best at any modeling assignment. Peter tells Jia Hao that he can't stop Chu Man from doing something she's set her mind to, and when it comes to modeling, she would rather die than fail. Mai Long confesses to Jia Hao that he's torturing Chu Man on purpose to get back at her for Jia Hao's sake.
Mai Long finally calls cuts but Chu Man is so cold she can't get out of the pool. Jia Hao jumps into the pool to assist Chu Man. She tries to push him away but finally she succumbs to the cold and collapses. Jia Hao drags her out of the pool and screams for the staff to call the ambulance.
Yen Kai Ming is playing golf and getting an update that Sasha has been selected as the spokesmodel for the new housing development. It's also discussed that Chu Man did a great job despite being sick, but taking into consideration the scandal from Paris, it was decided not to select her because her image isn't currently very positive.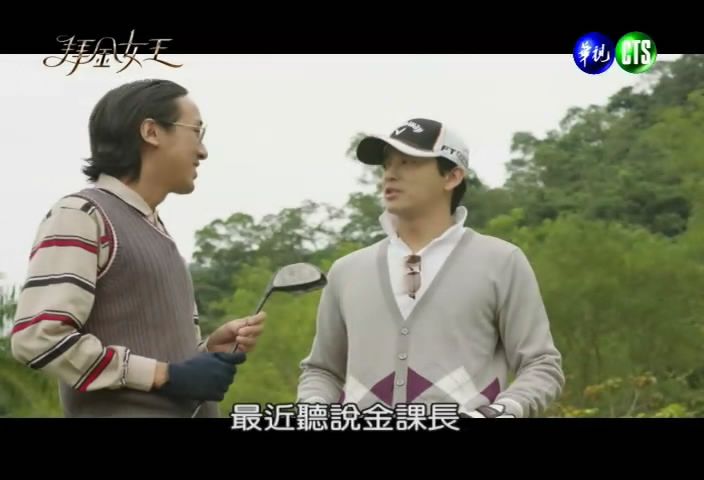 The government official who has been pressuring the Due South Market denizens to move meets up with Yen Kai Ming. He promises that he's gotten every piece of property Yen Kai Ming has always asked for, except the Due South property is very dicey. Yen Kai Ming reminds him that his daughter goes to an expensive private school, and if he doesn't get him the Due South Market, then he can't earn his commission.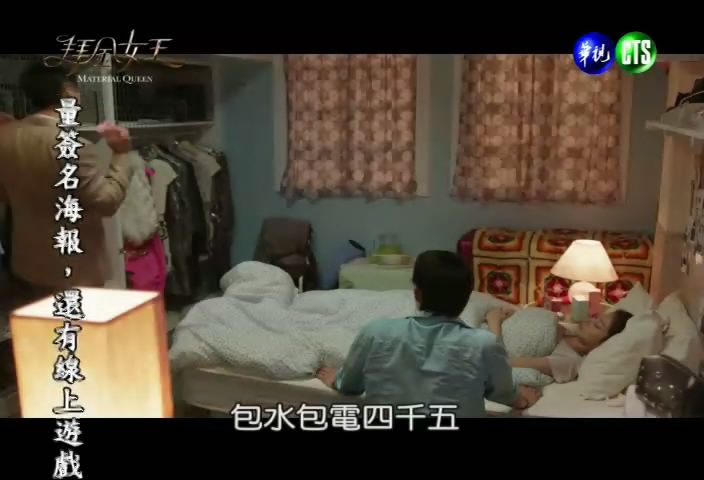 Peter looks around Chu Man's new digs and bemoans that it's not what Chu Man described to him. Her neighbor is a chicken, for god's sake! Jia Hao matter-of-factly says that this room was formerly a chicken shed, and the closet Peter is leaning on was a chicken coop. Peter looks comically horrified. Jia Hao thinks Chu Man's family ought to be contacted since she's this ill, to which Peter lets slip that she's an orphan, what kind of family can she possibly have.
Jia Hao is shocked and Peter regrets saying it, telling Jia Hao never to let Chu Man know that he revealed her past to Jia Hao. He thinks about their past in Paris, confessing to Peter that he thought Chu Man was a shallow superficial gold digger filled with a mouthful of lies. But now….. Peter cuts him off, saying Jia Hao is correct, Chu Man is selfish. She was abandoned by her only relative at an orphanage as a child, forced to accepted the reality that people are selfish. She doesn't think there is anything wrong with lying if it can get her what she wants. She has relied on herself her entire life.
Peter says Chu Man is a materialistic gold digger, because the brand names, the jewelry, the numbers in her bank account, those things will never betray her or abandon her. But Chu Man is not superficial at all, she is more aware of what the real world is like than either Peter or Jia Hao. Everything Chu Man does, she's thought carefully about it. Her childhood is a regret for her, so she will not allow her life to suffer another mistake. Jia Hao understands why Chu Man hates him because of Paris, since he ruined Chu Man's future with Chairman Wang and her modeling reputation.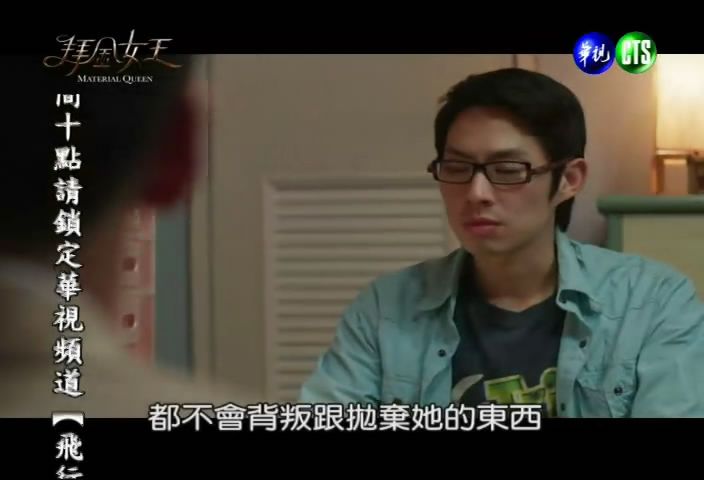 Peter considers it all Jia Hao's fault for ruining Chu Man, and forcing Peter to work twice as hard to get her reputation in the modeling industry back. Peter calls it a night since he has an early morning call. He orders Jia Hao to take good care of Chu Man as payment to Peter for what he owed him. Peter heads out, past the sqwaking chickens (god, I love those chickens). Jia Hao covers Chu Man more securely and sits there looking at her.
It's morning at the Due South Market and Chu Man wakes up to the sound of something bubbling in her room, plus an unique odor. She sees Jia Hui and the bra auntie sleeping on her floor. She notices a pot of Oriental medicine cooking in the corner and she rushes over to turn it off. Jia Hao comes in and asks if she burned herself? She doesn't care, she just wants it taken outside since it's stinking up her belongings. Jia Hui touches Chu Man's forehead and notices that her fever has broken.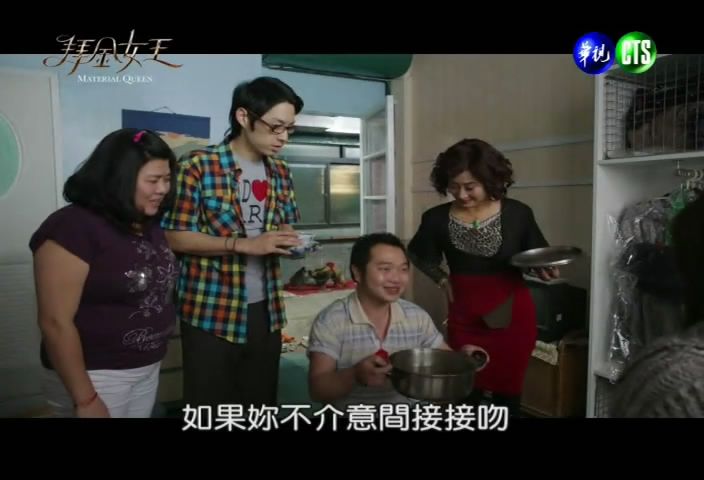 The Auntie says that all entertainers expose their body parts all the time so are wont to catch a cold, and she runs down a list of body parts until she gets to the breast, and Jia Hui adorably reminds Auntie that Chu Man didn't show her breast, it was just an accident (since Chu Man was once in the scandal rags for a boob exposing dress). Auntie hands Chu Man a very unfashionable stomach wrapper that will keep her warm. Jia Hao comes back inside with a bowl of the Oriental medicine, telling Chu Man to drink it while its hot.
The butcher comes inside with a pot of freshly-slaughter pork ribs cooked with herbs, telling Chu Man this will be great for her health. He offers to take a sip first to test the temperature when suddenly Leo comes running in bearing a fresh lobster, which he promptly slices through the neck and blood drips into the soup. Chu Man is totally horrified! Jia Hui explains that lobster blood is the King of all nutritious elements, and only Leo can slice it so perfectly that the blood will drip cleanly out.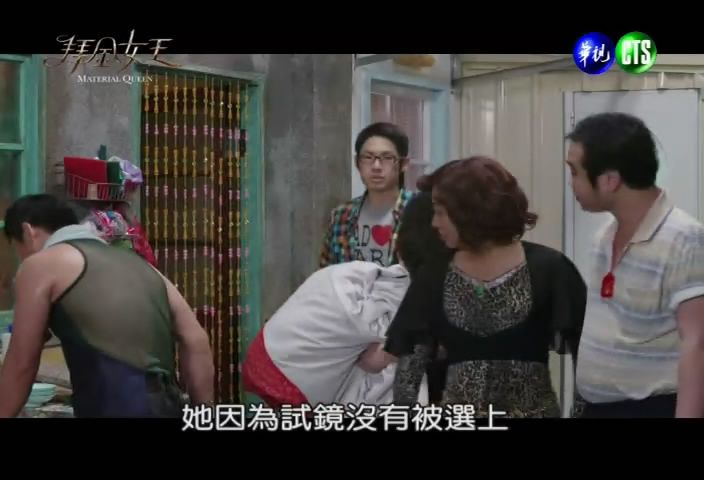 Chu Man stands up and tells everyone to get out, she doesn't want any of their proffered items. She hates the smell of moth balls (on the blanket they brought her) and Oriental medicine. She also wants to eat vegetarian today. She reminds them again that she doesn't want anything from them. But Auntie says she is a family member of the Due South Market now, and how can they ignore a sick family member. Everyone walks out and Jia Hao explains to the gang that Chu Man is probably upset because she lost her casting call.
Chu Man tries to go back to sleep, but she realizes that this is the first time she's been sick and someone has taken care of her. She gets up and drinks the bowl of Oriental medicine. Suddenly Chu Man hears a commotion outside and she walks out to find Allen's mom berating Jia Hao. Apparently Allen changed his test music to the theme song from SpongeBob Squarepants (LOL) and she's furious at what Jia Hao said to her son.
Jia Hao calmly says that he just wants Allen to enjoy playing the violin, rather than being forced to. Jia Hui tries to explain that Jia Hao is qualified to teach Allen since he graduated from the Paris Music Academy. Allen's mom walks over and looks at the framed diploma and announces that while she may not understand French, she knows that the paper hanging on the wall has the word "disqualified" on it. Jia Hui argues that it's a graduation diploma.
Allen's mom walks out angry that her son was taught by a complete fraud. She even disparages the market as a dirty uncouth place that couldn't possible turn out a genuine musician. Everyone is finally fed up with this condescending broad and speaks up in defense of Jia Hao. She can accuse them of anything, but she cannot accuse Jia Hao's character and his accomplishments.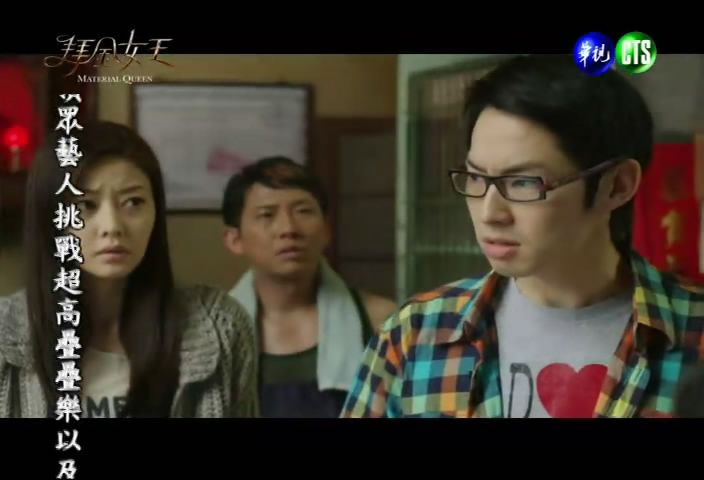 Jia Hao finally tells everyone to be quiet, and confesses that it's true, he was expelled from the Paris Music Academy. Jia Hui is shocked and Jia Hao apologizes to his sister. Jia Hui says he ought to apologize to Allen's mom, who threatens to sue Jia Hao for lying about his credentials. Jia Hui starts begging her not to destroy Jia Hao's future. Jia Hui offers to get on her knees, which is when Jia Hao gets down on his knees and apologizes.
Chu Man watches everything with a shocked expression. She walks over to Allen's mom and starts insulting her horrifically ugly outfit, wondering how someone who lives in the luxury high rise next door could possibly have such bad taste. Plus she has a very dirty mouth. Did she win the lottery or something? Allen's mom tries to explain but Chu Man gives her the hand, telling her to stay one feet away from her sight line otherwise her horrible fashion will ruin Chu Man's sense of style.
The market folks start laughing at Chu Man deriding Allen's mom's outfit. Chu Man says that Allen's mom looks like a Christmas tree, wrapped in seawood, with holes poked in her sweater. Chu Man then explains to the market folks that the reason Jia Hao was expelled from school was because he helped Chu Man in Paris. Back in Paris, Chu Man was hoodwinked by a rich guy named William Norman. Jia Hao found out and took on a part time job to make money to help Chu Man. He was expelled after the school found out. Chu Man thinks to herself that she said pretty much the truth, with only a little bit of white lies, but it's to do a good thing.
Chu Man says that Jia Hao was trying to protect everyone which is why he lied, and everyone agrees that Jia Hao is still their pride and joy. Jia Hao is upset and rushes back to his room. He looks at the poster of his idol Eugene on his wall, thinking back to his father's wish for Jia Hao to become an accomplished violinist. Jia Hao cries at yet another reminder of his failure.
The market gang is sitting in the living room. Auntie starts by remembering that on the night her husband died, she wanted to kill herself, but she heard the sound of a violin playing that stopped herself. She rushed outside and saw little Jia Hao standing under the moonlight playing his violin, and he was like an angel giving Auntie another reason to keep living. The butcher remembers that on the night when he had his first kiss, it was also Jia Hao's violin that accompanied him.
Leo remembers in '98, when all the fish got a disease and most died, Jia Hao's violin music somehow made the few remaining fish breed successfully and help replenish his stock. Everyone looks expectantly at Chu Man, who wonders if everyone is playing a game of truth confession and she has to be next? She doesn't think this has anything to do with her, but she finally sighs and says that the first time she met Jia Hao, she thought she was standing at the pinnacle of her life (i.e. Chairman Wang just proposed to her), but in truth it was the lowest she ever felt emotionally.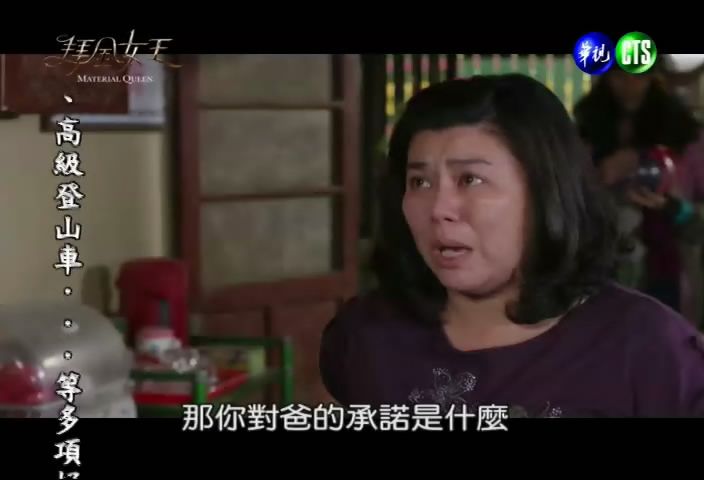 We flash back to Chu Man walking into that bar and hearing Jia Hao playing the violin. Even though other random stuff happened since then, but that night Jia Hao's music gave her immense comfort. Jia Hui says that it doesn't matter if the Paris Music Academy doesn't appreciate her brother's talent, she'll find him another school. If she has to sell her blood or liver, she'll come up with the money. Jia Hao rushes in and tells her it's not necessary. He's decided that he's got no future in music since it's a small industry and he's been rejected everywhere already.
Perhaps his expulsion is God's way of telling Jia Hao that he's not anyone special, he's just an average guy. Jia Hui cries and disagrees, reminding her brother that he has perfect pitch, listening to any music once and is able to play it by memory. Jia Hui says Jia Hao is a musical genius, and his music touches everyone at the market. Jia Hao says for her to wake up, he just wants to get a job and help her pay down the debt she's incurred for his musical education.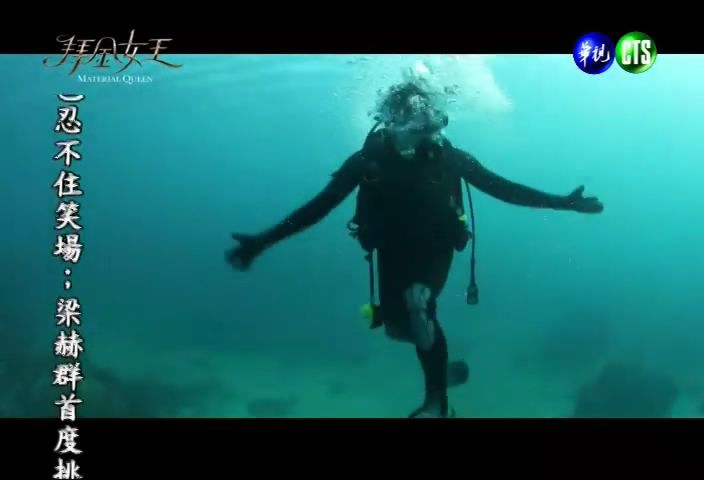 Jia Hao runs out, screaming that it was his dad and Jia Hui's dream for him to become a violinist. Jia Hao goes scuba diving, Jia Hui tells Chu Man that Jia Hao went to look for their dad and won't be home anytime soon. While Jia Hao is scuba diving, he thinks back to his childhood.
He used to cry to his dad that he wants to go to amusement parks like other kids. Dad tells his son not to be envious of others or covet their world. If he's sad, he goes for a swim. Deep in the water, there is no delineation between rich and poor, it's simply a beautiful world surrounding him. He hands Jia Hao a picture of a coral reef and Jia Hao tapes it on his wall.
Chu Man asks if Jia Hao goes scuba diving everytime he encounters something unpleasant? Jia Hui say it was his dad's coping mechanism and now Jia Hao uses it to remind himself that life can still be beautiful even in the face of adversity. Chu Man is upset that Jia Hao was sold a crock of optimism as his childhood philosphy. Jia Hui says that their dad was Jia Hao's biggest influence. Since they knew Jia Hao has musical talent, he worked everyday at the market, and on nights and weekend he would go pick up bottles for recycling, all to pay for music lessons. Jia Hui knows Jia Hao doesn't really want to give up music, because he still feels so much guilt towards their dad.
Turns out that on the day of Jia Hao's violin recital, he was teased by other rich kids for smelling bad because his dad picked up trash and worked at a market. We see Jia Hao's dad rushing to watch him perform. Jia Hao decides not to perform and walks out. His dad asks him why he didn't perform today, and says that he is here to give Jia Hao something, It's a handwritten and signed piece by Eugene. Jia Hao doesn't believe his dad can have such a genuine item.
Jia Hao keeps ignoring his dad, who suddenly collapses on the ground. Jia Hao rushes back to assist and tries to give his dad medicine but it is too late. Jia Hao opens the manuscript and sees that it's a genuine Eugene signature on it. He cries and asks his dad to please get up, he didn't mean to ignore him.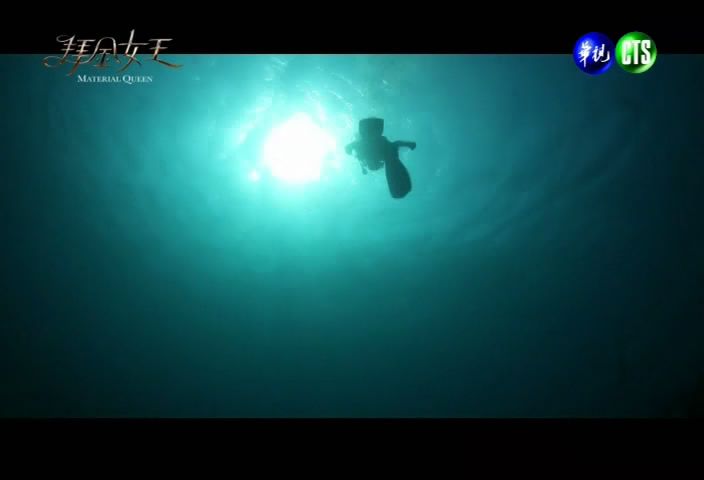 Jia Hui explains to Chu Man that Jia Hao's biggest regret was that the last words he ever said to his dad was to tell him to "go away." Since that day, Jia Hao has worked tirelessly to make his dad's dream come true. We see Jia Hao finally surfacing from his dive.
Jia Hui cries that the last ten years of hard work has just evaporated now that Jia Hao has been expelled. She cries to Chu Man that she was such an idiot sister for taking his expulsion letter and blowing it up and framing it. Chu Man grabs some tissue for Jia Hui and comforts her that she didn't know what she was doing. To make Jia Hui feel better, Chu Man confesses that for years, she pronounced agnes b. as again b. Oh Chu Man, you are priceless.
Chu Man keeps awkwardly trying to comfort Jia Hui, until finally she gets uncomfortable and wants to go back to her room. Jia Hui grabs Chu Man, saying that she can help Jia Hui convince Jia Hao to not give up the violin. Chu Man says that she doesn't know Jia Hao that well to get involved in his business. Jia Hui doesn't think so, since Jia Hao helped Chu Man back in Paris, and when Chu Man was sick Jia Hao was extremely worried.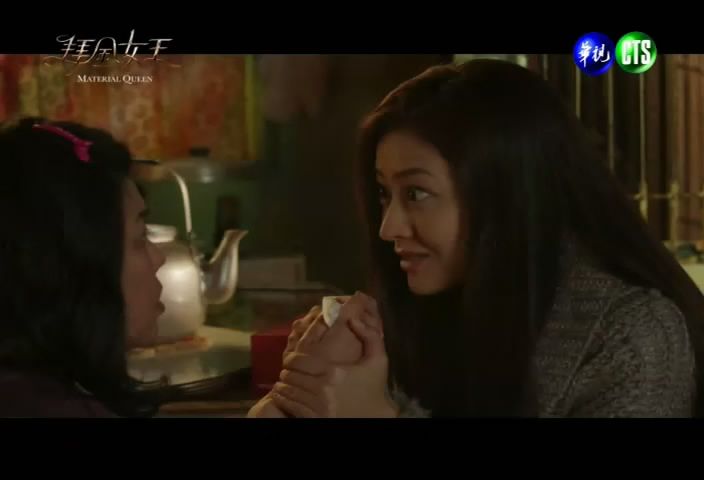 He's nice to all girls, but Jia Hui can tell he's especially nice to Chu Man. Jia Hui asks Chu Man to please convince her brother. Chu Man refuses, until Jia Hui says that next month's rent will be waived if she does it, which is when Chu Man immediately agrees and tells Jia Hui she'll take care of everything. LOL, Chu Man, I can always count on you to be motivated by money.
Chu Man gets a text later that night and it's in French. She goes to Jia Hao's room and finds him coming out of the shower shirtless. Chu Man quickly looks away while Jia Hao impatiently asks why she's here.
Chu Man says Jia Hui is mad but she still cooked his favorite food for dinner. Jia Hao understands that it's always like this between them, Jia Hui loves him too much to stay mad at him. Chu Man tells him to not give up violin then. Jia Hao throws her words back at her – they ought to acknowledge the cruel reality that Jia Hao has no choice but to give up since no one is willing to hire him as a violinist.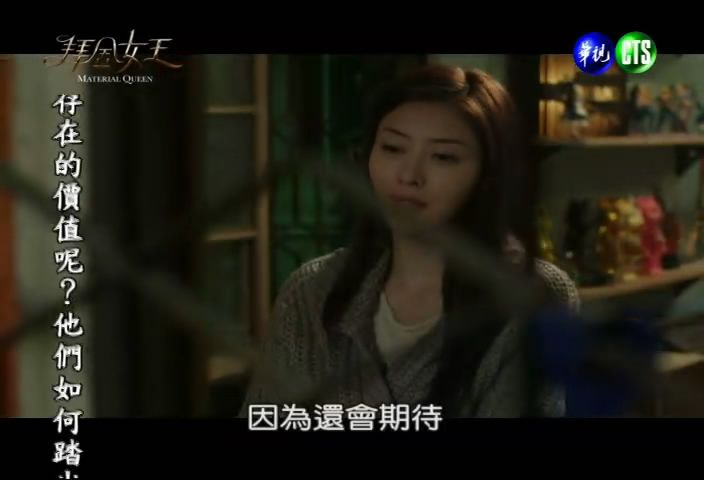 Chu Man admits there is nothing wrong with accepting harsh reality. She shares a story about her "friend" who has had a very hard life. When she was a kid, her mom took her to the amusement park for cotton candy and toys, and then deposited her at an orphanage afterwards. The girl was unhappy growing up, always sitting in front of the window, hoping one day her mom would come get her. Finally on her birthday, which was also Christmas Eve, her mom didn't come or call or send a card. The little girl realized her mom was never coming, and accepted it.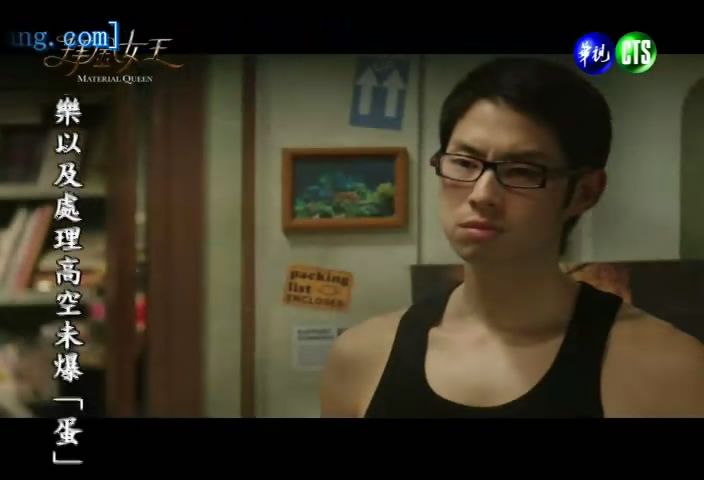 Chu Man says as long as Jia Hao isn't going to regret giving up violin ten or twenty years down the line, he'll be fine making that decision now. Jia Hao asks if the friend still sits in front of the window sill and looks out? Chu Man says of course not, the friend isn't a masochist who likes to remember the painful memories. Jia Hao asks if the friend is happy now, since she's locked away all her hope because she's afraid of experiencing loss again.
Both Jia Hao and Chu Man know they are talking directly to each other. Jia Hao tells Chu Man not to let her mother's abandonment turn her cold and withdrawn, allowing her life to be empty. Jia Hao understands why Chu Man is a gold digger, confessing that if he grew up all alone, he'd probably value the same things she does. He wants to apologize for the harsh words he said to her the other day.
Chu Man tells him to stop looking at her with that disgusting look of pity. Her life doesn't suck, if she sold her brand name items, she's someone with a few zeros in her bank account. Jia Hao laughs that Chu Man is clearly feeling all better now, so he'll stop worrying about her. He apologizes for dragging her out of the casting. Chu Man says it's no big deal, crap happens in the entertainment world, she's just sad she missed out on a chance with Yen Kai Ming.
Chu Man suffered in the cold water and then got sick, so it's a shame Yen Kai Ming didn't get a chance to see her sick-queen routine. Jia Hao feels Chu Man's forehead and asks if she's still feverish. Chu Man suddenly realizes that Jia Hao's concern for her is perhaps a tad too interested, and warns him that all men are attracted to her, but he needs to remember they can never ever be because Jia Hao is not a rich man. Suddenly Chu Man remembers the text and asks Jia Hao to translate, and turns out Yen Kai Ming is inviting her to a party at his house to welcome the violinist Eugene to Taiwan.
Chu Man tells Jia Hao to send a response text in French, which will make her look better if she knows more languages. He reluctantly does so, but reminds Chu Man that a rich man like Yen Kai Ming won't like these petty tactics and will appreciate a sincere woman with depth. Chu Man unfurls the poster of Eugene which Jai Hao has rolled up, and she asks him to accompany her to the party so that he can teach her more about Eugene and also meet his idol in person.
Chu Man reminds Jia Hao that she lost the casting because Mai Long tortured her at the casting and she got sick living in his house, so really it's all his fault she's in this state. She teases that he "owes" her, but really she's totally pouting adorably to get him to agree to be her date. OMG they are so cute when they are just being relaxed and honest with each other.
The next day, Chu Man and Jia Hao are dressed to go shopping. She reminds him that he is her friend who just returned from Paris as a musician and is a second generation chaebol. She looks through his wallet and finds no credit cards, and sees that his clothes are all cheap threads. Chu Man needs Jia Hao to fit the role and so they need some proper items.
Chu Man starts her lesson on how Cinderella became the princess. Case 1: dress accordingly – rich people will only give you the time of day if they think you are in the same league as them. Even Cinderella needed a dress at the ball before the prince noticed her. Chu Man and Jia Hao go shopping and she charges it all on her card.
Jia Hao asks if Chu Man doesn't think a person's inner beauty is the most important thing? Chu Man laughs and asks Jia Hao if he was initially attracted to her back in Paris because of her "inner beauty"? LOL, touché, Ms. Lin Chu Man. Jia Hao has no response for that.
Case 2: understand the target. Rich people are either working hard to make more money or hanging out in their natural surroundings. Chu Man takes Jia Hao to learn about fine wine and cigars so he can appear knowledgeable in the same wealthy vernacular as the rich. He simply has to know the subjects to converse it. He also needs to read the luxury magazines. Chu Man says that soirees of the rich are the perfect place to meet them.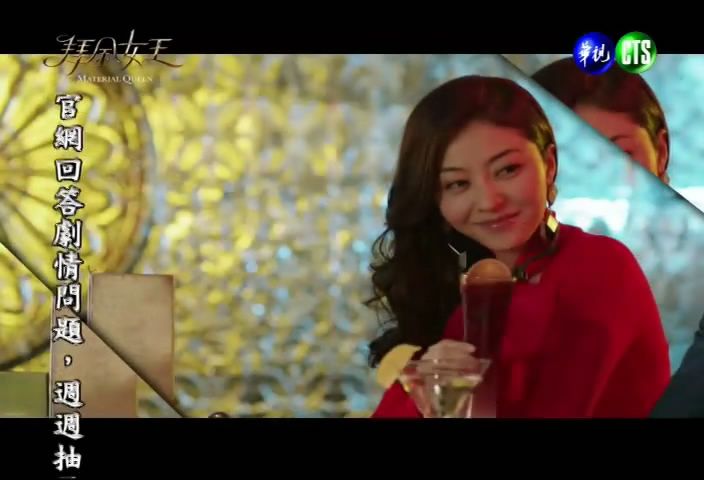 Case 3: lower their defenses. Chu Man takes Jia Hao drinking and says the best way is to drink and socialize with the rich to lower their shields. Jia Hao says just like Chu Man disarmed him in Paris, and she concedes she did just that. Case 4: lock in your prey. The target must be identified and researched thoroughly to make sure the person is as wealthy as he appears to be.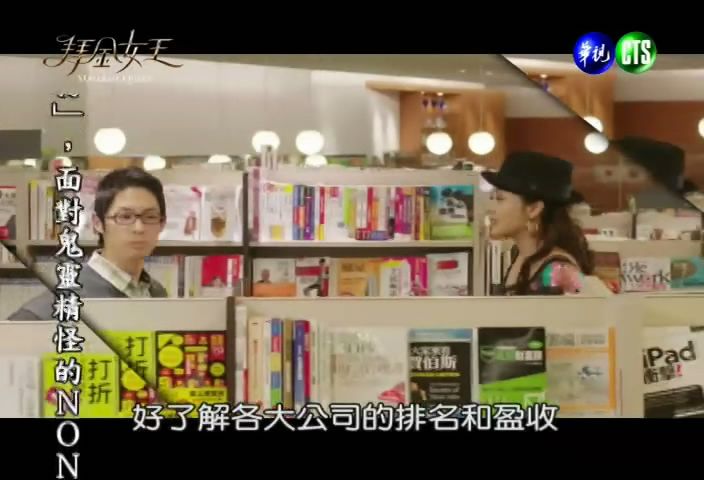 Chu Man says she needs to all this research because the competition is fierce amongst women to be the one chosen. She takes Jia Hao to a bookstore and grabs some business books which are necessary reading to have an understanding of how the rich actually make money. They go wine tasting, where Chu Man points out that men who like different alcohols have different personalities.
Back at the Due South Market, Leo approaches Jia Hui wielding a giant knife and hands her a piece of paper, telling her it's for her. She thinks he's giving her a love letter, but turns out it's a letter left by the government official promising substantial compensation if they agree to move, but warning them this is their last chance. If they refuse, they will receive nothing. Oooh, evil tool.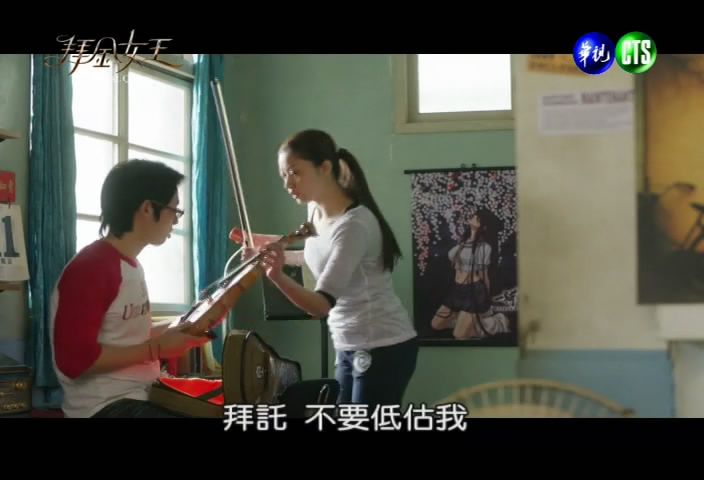 Chu Man is hanging out with Jia Hao in his room and memorizing facts about Eugene while doing yoga. Jia Hao reminds her that knowing facts is not the same as understanding Eugene's music. Chu Man agrees and asks to borrow Jia Hao's violin. She goes to grab it which freaks Jia Hao out and he yells that it's his precious baby! Chu Man smiles and wonders if Jia Hao still wants to give up the violin since he's so protective of it.
Jia Hao grumbles that he just wants Chu Man to be careful with it. Chu Man takes the violin and starts to play it tentatively. Jia Hao aks if she's playing the violin or attempting to slaughter chickens? He gets up and stands behind her, slowing adjusting her pose and helping her play some notes on the violin. It's such a lovely moment between them, and both smile as the music starts to drift from the chords. Jia Hao finally steps away as he realizes the awkwardness of the mood.
Thoughts of Mine:
What a meaty episode, without any manufactured angst or fraught with unnecessary conflict or distractions. It was an episode where the truth is fully revealed for every single character out there, allowing everyone to accept the truth and move on. Sometimes even the harshest of realities don't necessary require meltdowns. I'm glad Jia Hao getting expelled was not dragged out too long with respect to keeping Jia Hui and the rest of the market place in the dark. It was simply a misunderstanding on their parts that Jia Hao couldn't explain on the day he returned, but he never intended to keep them in the dark.
Now everyone knows, but it changes nothing. They still believe in his talent, they still support him, and they still love him for the kind, considerate, and determined young man he is. Oh how I love these people! Chu Man is almost completely disarmed by their kindness as well, even if she acts like she doesn't want it. Chu Man doesn't know how to react to people who give without asking for anything in return, because she lives in a world where nothing is free, much less love and affection.
Chu Man is the guts of this story, while Jia Hao is the heart. Chu Man gives Jia Hao the courage to pursue his dreams despite any and all obstacles, which is exactly how Chu Man lives her life. Chairman Wang dumped her, no big deal. She loses her modeling gigs, so what. She's so damn ballsy I love her to pieces. She's not afraid of shame or embarrassment, she's afraid of being unable to survive in the only way she knows how. Jia Hao is all heart, which is why he's a talented musician, he plays with his soul on the line. But the barest of failures and he's floundering. He needs Chu Man to remind him that his goal can be accomplished.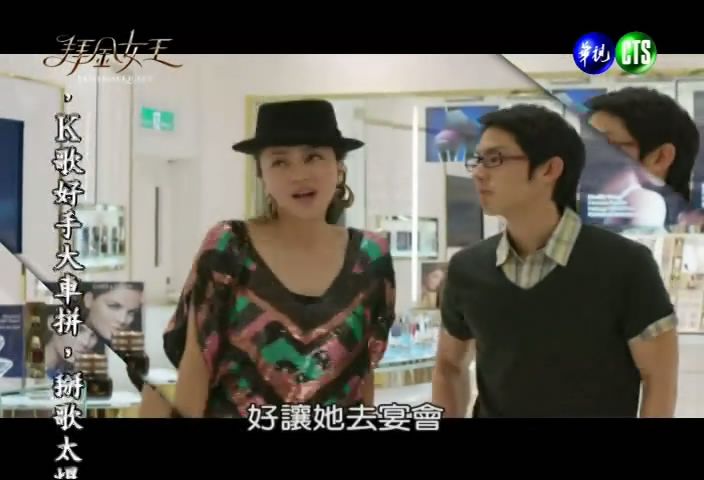 All the side characters feel fresh and funny, with understated eccentricities that aren't overplayed for laughs. There is a humanity to this show, almost like we're looking at the harshest of realities but through a soft filtered lens. Peter especially is such a great friend to Chu Man, a confidante who keeps her secrets and who looks out for her, all in a non-judgmental yet honest way.
As for the OTP, I love their burgeoning friendship, which is not based on attraction or even possible love at this moment, it's based on honesty. In front of each other, there are no lies or pretense. Jia Hao knows Chu Man is a gold digger, Chu Man knows Jia Hao is a violinist with no proper credentials. But so what? He sees the little girl inside of her that has never dealt with being abandoned by her mother, she sees the hurt boy inside of him that has a mountain of regrets and a dream he doesn't know how to accomplish.
My heart breaks for both of them, it's really so moving to watch Chu Man and Jia Hao smile and try to face each day with impunity. She's going to land Yen Kai Ming, and he's going to figure out if what his dad envisioned for him is his true calling. They have reached a détente with each other, but the more they get to know each other, the more it might affect whether they can achieve their dreams in both good and bad ways. Episode 5 looks to be a doozy, and I'm dying to watch it.