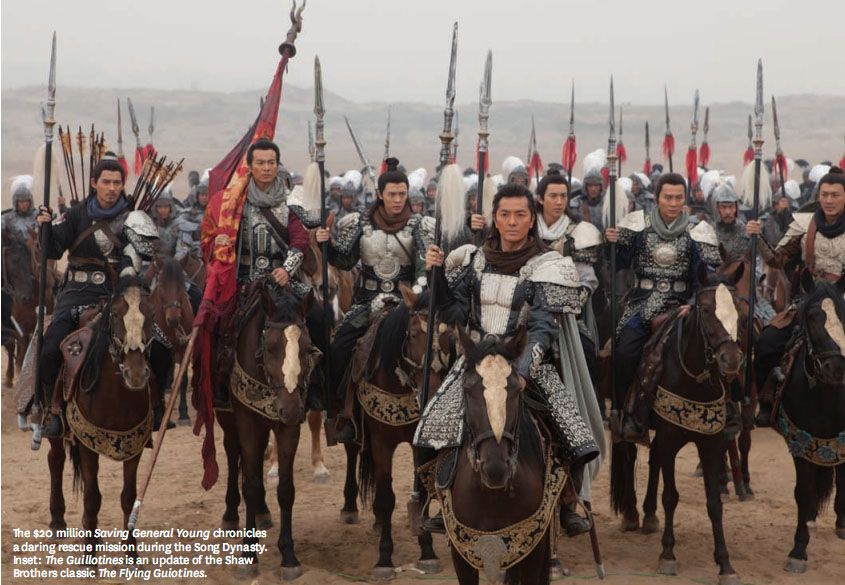 Looks like Director Ronny Yu's mega-budget period war movie Saving General Yang is potentially looking for an American distributor. The first official still from the movie, starring among others Adam Cheng, Ekin Cheng, Wu Zun, Vic Zhou, and Raymond Lam, showed up at a distributor exhibition in Los Angeles over the weekend. This is a full and direct look at the seven Yang brothers in costume, in character, and I hazard a guess, in the process of marching off to war.
I am so excited for this movie it's not even funny. I love the Yang family lore, which baths patriotism with hot guys and tons of bromance. Seeing Ekin as First Brother leading his younger siblings makes me remember why I'm so fond of the guy since he really can't act. He looks great when be brings it. But why my Zai Zai get saddled with facial hair? Boo. Everything else remains a giant yay.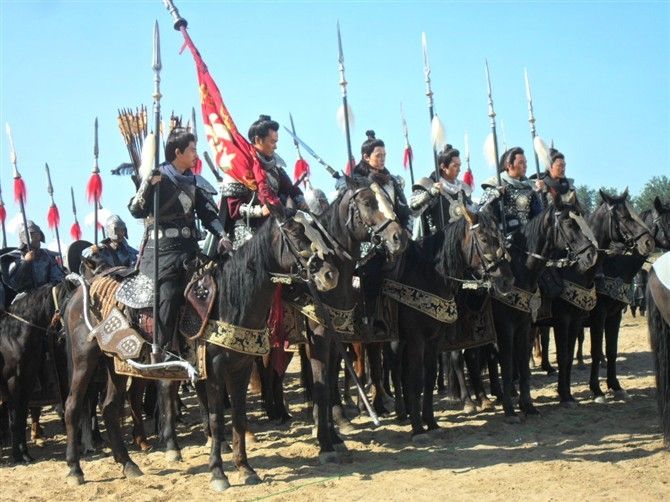 If you read the promotional sheet below, the production couldn't possibly give away more of the ending if they tried. I know how this story ends, but non-Chinese folks not familiar with the story ought to have some sense of surprise saved for them. Now everyone will be guessing which brother lives.