Another TW-drama filming goes underway, but this one has some interesting casting choices. It's a GTV production that will be filmed in China, starring Fahrenheit's Calvin Chen and Victoria of the K-group f(x). The title is tentatively called The Prince without a Castle (失去城堡的王子). The third lead will be Zhou Mi, also a member of a Korean pop group, being part of Super Junior M.
Unlike the recent Korean-Chinese collaborations, this one will require no dubbing whatsoever since both Victoria (last name Song) and Zhou Mi are both Chinese. Whew, that's one less thing for fans to complain about. But with the casting of not one, not two, but all three leads from the ranks of pop idols turned actors, the potentially iffy acting might be of concern.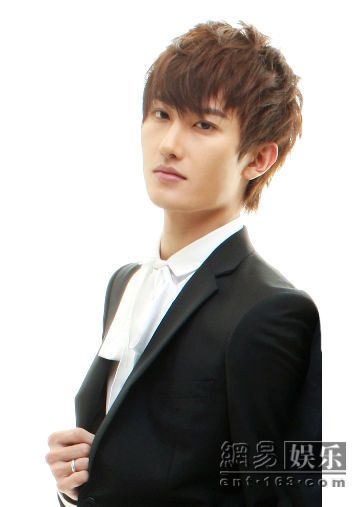 I have no feelings about this drama yet. The best result is a fluffy and forgettable drama. The worse result is a big hot mess. GTV is known for being the home of idols, and the Fahrenheit boys especially have been quite active over there. While I think Calvin and Jiro are the better actors, I'm shallow and totally go for Aaron and Wu Zun's good looks, since all four really can't act that much anyways. Since I don't follow K-pop, I have no clue if Victoria and/or Zhou Mi have acted or can act. One thing for sure is that they are also quite pretty. The drama heads into production this month and will be aired in both China and Taiwan when it's completed. Looking at the picture below, apparently Calvin has already met Victoria and the rest of her f(x) girls. Without any language barrier, that oughta make getting acquainted easier.
[Credit: China Yam news]