Just look at that face, Xing Ren! How can you not forgive him for keeping a little secret from you. And Zi Qi even dressed up Rilakkuma and Korilakkuma in matching reindeer outfits. Gah, so insanely cute! Office Girls is right at the cusp of ending its wildly successful run and I'm sensing the drama isn't going to drag anything out in terms of more misunderstandings or devious plots. I've heard from little birds that a time jump will be in store, one which I am wholly supportive of and can't wait to see how a more mature Xing Ren and Zi Qi finally get their happily ever after. Mama Shen's 50/50 for me in terms of whether she'll pull through, but I'm betting that she will. She's like the super perky glue that adds to the OTP's love for each other. I want her living in a nice house and enjoying shooting the breeze with her adorable future son-in-law.
Written preview for episode 23: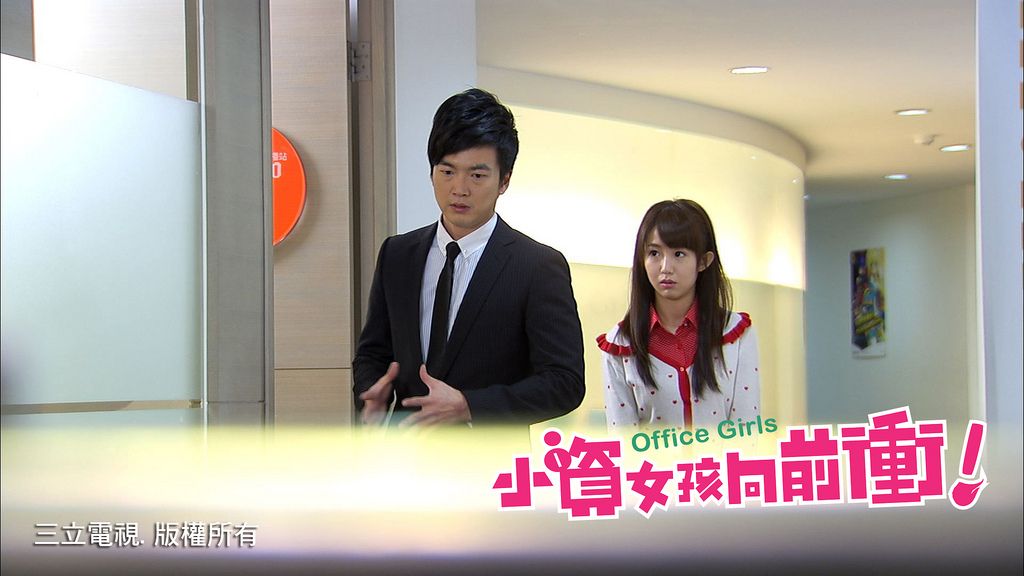 The mischievous kiss is the most important memory? Le Le finishes her annual vacation and returns to work. Stallone sees his girl and starts to lose his control again, which leads to Le Le remembering their moments together. Will Kai Er's underhanded plot soon be revealed? The truth about Zi Qi's identity results in every member of Jing Shi Department Store, with Stallone at the helm, trying to butter him up. How will Zi Qi deal with everyone's interest in him? Xing Ren's feelings are a confused mess. President Qin decides to help the two lovebirds reconcile and goes to meet with Xing Ren solely as Zi Qi's father and not as the President. Will Xing Ren and Zi Qi's chilled romance warm up again?
Previews for Episode 23:
http://www.youtube.com/watch?v=kTFMOXVjhTo
Xing Ren is angry at Zi Qi's deception, so it's up to Daddy Qin to get Xing Ren to forgive Zi Qi, who is a man of his word. Kai Er's real nature is also about to be revealed, as Stallone tells the VP of HR that on Xing Ren's resignation letter from early on in the drama, Stallone wrote that he wanted to keep her but it was changed to not keeping her. Stallone notes that the only connection between Xing Ren's departure and this gift certificate snafu with Le Le is Kai Er.
http://www.youtube.com/watch?v=yKRZdHd8YUI
Mama Shen finds out that Zi Qi is the heir to the department store. Stallone leads the company employees to get on Zi Qi's good graces, but he wants none of that.
As a bonus, have a video of the OG Final Fan Meeting, where everyone played the newest form of drinking game – MaJi Fist. It's hilarious. A few of the calls I heard were – go to the spa, drink afternoon tea, and gossip.