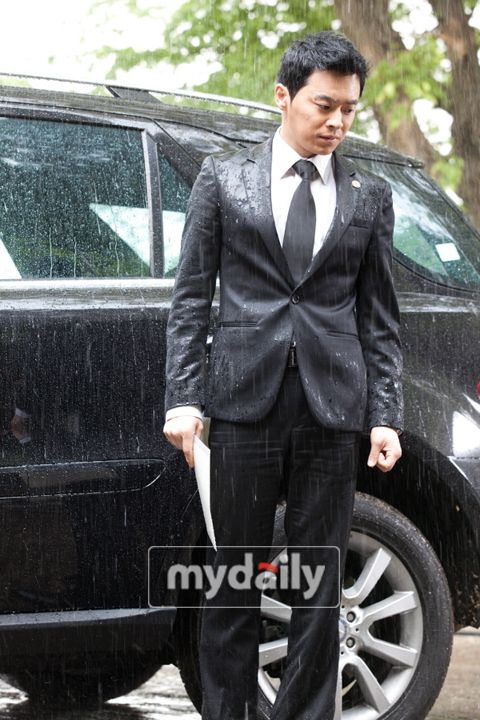 The previews for episode 17 look sooooo good. I tell myself not to be overeager, to ration The King 2 Hearts so that I can keep this drama with me longer. But I know all good things must come to an end, and I foresee the final four episodes to tie this drama all together and give us a thoroughly satisfying ending. My gut tells me people will die, likely all the bad guys, but probably a few good guys. Poor Shi Kyung especially looks to be pulled through the ringer a few extra times. I don't think Jae Ha and Hang Ah getting married somewhere down the line will miraculously unite North and South Korea, but this drama posits that change can happen in little steps and against all odds.
Written preview for episode 17:
From now on, let us……live an easy and carefree life.
Bong Goo threatens Hang Ah to go convince Jae Ha to abdicate! Jae Ha video conferences Hang Ah and confirms that she's safe, and then tells her "from now on, let's live an easy and carefree life." Bong Goo watches Hang Ah and Jae Ha's conversation. On the other hand, Shi Kyung thinks that there is something between Jae Ha and Secretary Eun, so he heads to the document repository…….
Video preview for episode 17:
Jae Ha: From now on, let's live an easy and carefree life. Shi Kyung seems to have found out, ahjusshi.
Shi Kyung: You asked me to protect it, father.
Secretary Eun: This is your father's true self.
Shi Kyung: I'm going to Bong Goo's side.
Jae Ha: This was all planned by Bong Goo. Throwing poison left and right. Find it.
Queen Mother: Run away, like you planned.
Jae Ha: A full blown battle, the slightest mistake and we will all die.
Hang Ah: I want to live.
Jae Ha: What's going on?
Bong Goo: Lee Jae Ha doesn't know yet, right? Keep protecting the secret.
Jae Ha: Hang Ah! Hang Ah!