Well, the most I can say is that at least Tangren found a real pair of pigeons to play Xiao Tao and Xian Cian in the currently filming drama adaptation of Da Mo Yao. Unfortunately Brother Wolf and the desert wolf pack won't be nearly as realistic, though it won't be going the CGI route. Just as I expected, a bunch of adorable gorgeous Huskies will be standing in as wolves. The fact that they are about 25% smaller in body mass and 100% tamer in ferocity is something we'll just have to swallow. But I've got a super soft spot for cute dogs, and OMG is that a beautiful canine up there. This is also the prettiest I've seen of Liu Shi Shi as Jin Yu since filming began on DMY, and I just want to pet the little boy actor playing her son. Too cute! Check out more of Brother Wolf below. Right now my annoyance with DMY the drama is tempered by them bribing me with cute dogs and kids.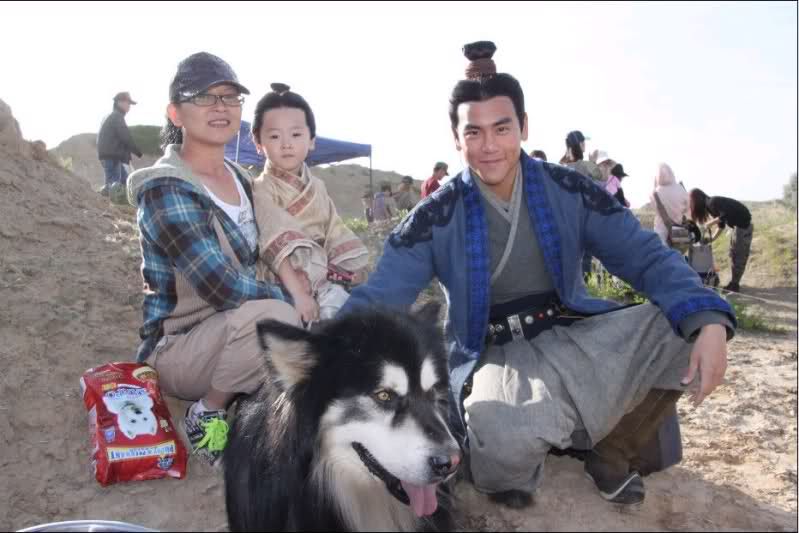 I love the bag of puppy chow next to that Husky.
Look at Shi Shi bonding with her Husky co-star. Though truth be told, that pack of "wolves" right below look rather clueless and harmless.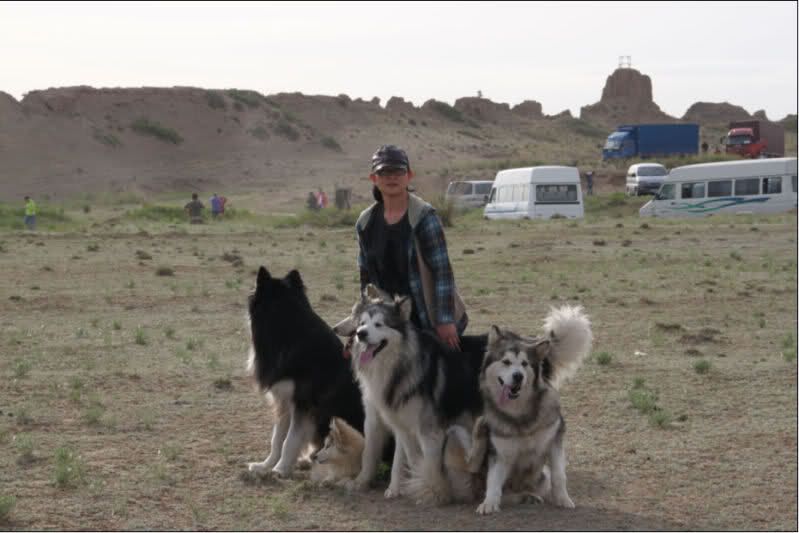 Below are pictures of a couple of real wolves. What do you think? Karen's Husky pack convincing in wolf's clothing?