We're exactly two weeks out from the premiere of the fantasy time-traveling sageuk drama Faith starring Lee Min Ho and Kim Hee Sun, and I must say this drama continues to look fantastic. By going fantasy, it actually plays up those elements and isn't afraid to have characters that look really far-fetched, which also serves to further differentiate it from the historical sageuk. The drama has released stills of Lee Min Ho's general sword fighting, and now its time to see him riding a horse. I'd say Min Ho has decent form, but his smile screams "OMG, I'm so excited!" which is adorable and takes me out of the oomph effect of seeing him astride. I think Faith has a clear path to dominate Mon-Tues ratings, so check out the latest stills below of the leads and supporting actors such as Philip Lee and Sung Hoon.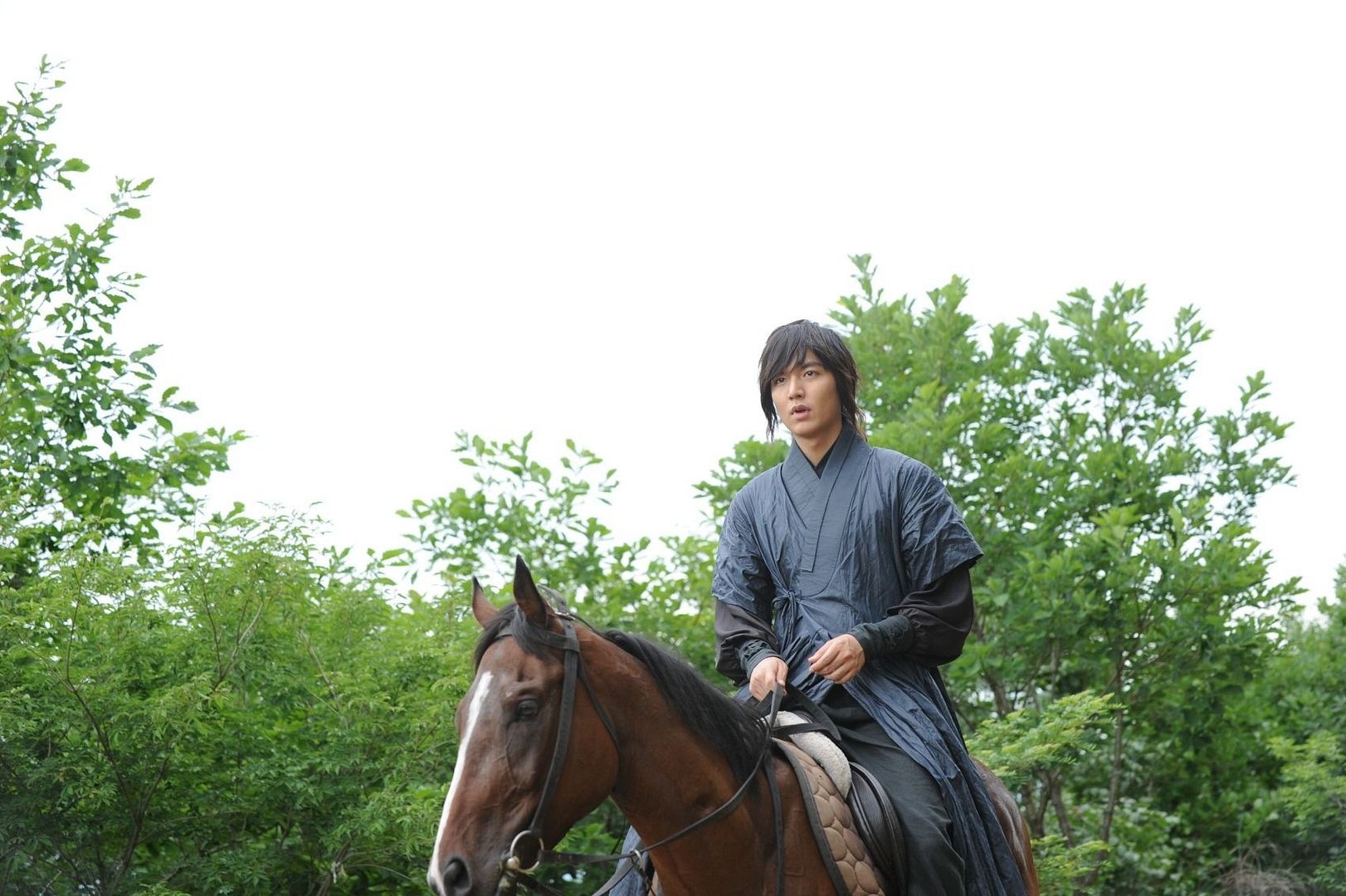 Here's Lee Min Ho and his band of Goryeo warriors. Love the perfectly wrapped neck scarves and the assortment of hairstyles ranging from neat and serious to zapped with lightning.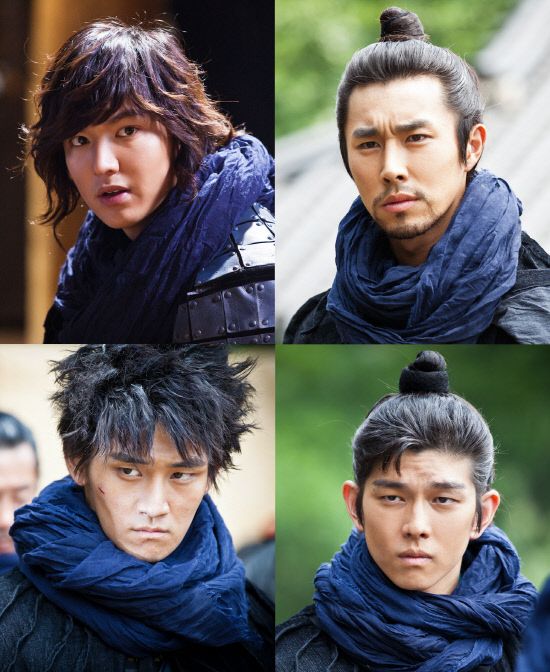 Philip Lee, too well-dressed to be a good guy. Or is he? His penchant for fan fighting also marks him as the baddie, but perhaps that's all a feint.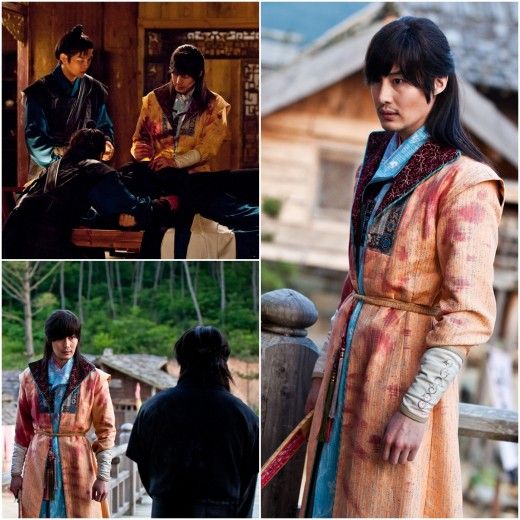 Sung Hoon as the albino flute-playing assassin who loves animals. I'm not joking, that's pretty much his character description.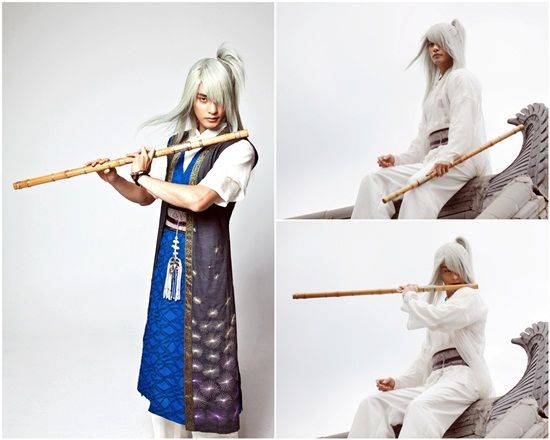 More stills of Kim Hee Sun looking confused, worried, nervous, and finally excited.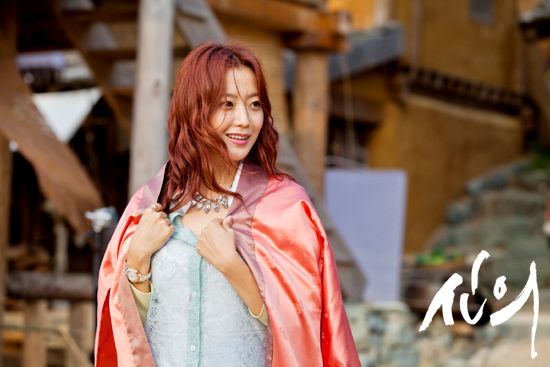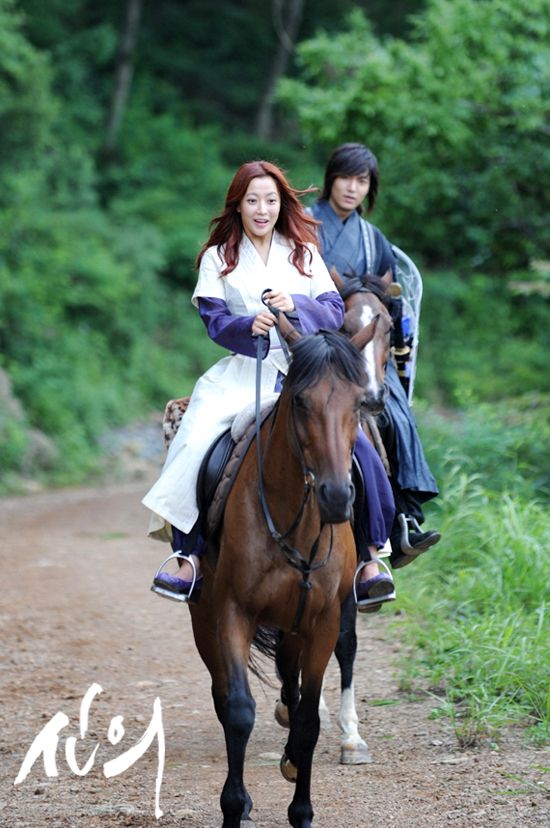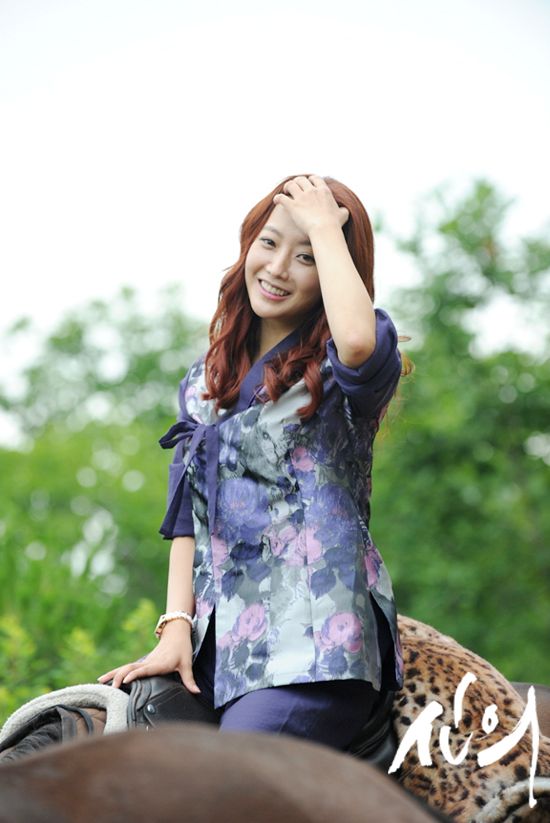 In case we're getting tired of seeing Lee Min Ho in all-black, here's a change of scenery as he goes for the red.