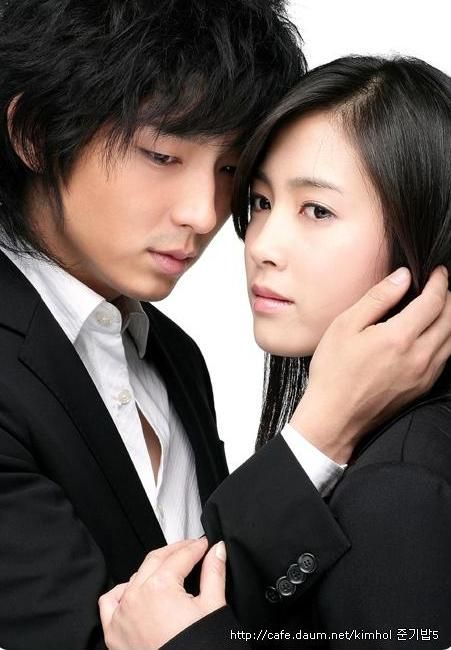 There was once a K-drama on my top-10 list. I raved about it here and there, trilling that it was so amazing and wonderful and everyone must watch it. This was a long time ago, when I first started watching K-dramas. One weekend I was bored and decided to rewatch it, and to my utter shock and horror, I grew to hate this drama. Not just find it so-so, but flat out dislike it. Where was the joie de vivre and cuteness that I recollect? How come the narrative made no sense once I actually watched it without rose-tinted glasses? I was so sad actually, to realize that my love had turn to hate, and I no longer had this sweet drama to fall back on. I've now grown wary of rewatching dramas, for fear that my initial favorable impressions would be ruined and obliterate the happy memories I had when I initially watched it. But similarly, this has made me appreciate the dramas that do hold up on rewatch. And it makes me freaking worship dramas that get better on rewatch, because that is a hard feat to pull of indeed. Time Between Dog and Wolf is one of my all-time fave dramas, but I was merely meh about it the first time I watched it. Upon every subsequent rewatch I've grown to love it more, and I've rewatched 5 times already. So which dramas make you fall in love with it all over again?
A few of the dramas I think stand up to the rewatch test, and may even get better upon subsequent rewatch:
1. Tamra the Island – The drama gets more amazingly heartwarming and charming each time I watch it.
2. Bad Family – A fantastic ensemble cast proves that family is what you make of it, each rewatch makes my heart grow a size.
3. City Hall – Inspiring and romantic, this is my go-to drama anytime I need a pick me up.
4. Beautiful Days – I can watch Lee Byung Hun smolder up the screen as Lee Min Chul all day long.
5. My Name is Kim Sam Soon – Wonderful drama that still hits hard and delivers the goods years later.
6. Time Between Time and Wolf – The OTP and the bromance are equal parts unforgettable.
7. Friend, Our Legend – Soul-searing. I've only been able to watch it twice so far.
8. Goodbye Solo – One of the most nuanced and realistic K-dramas ever made, and gets better with every watch.
9. Sang Doo, Let's Go to School – The tears, they never stop coming when I watch this.
10. Resurrection – Knowing all the twists and turns does not diminish how tightly-plotted this drama is.